Education Secretary Calls For Increased Funding For IDEA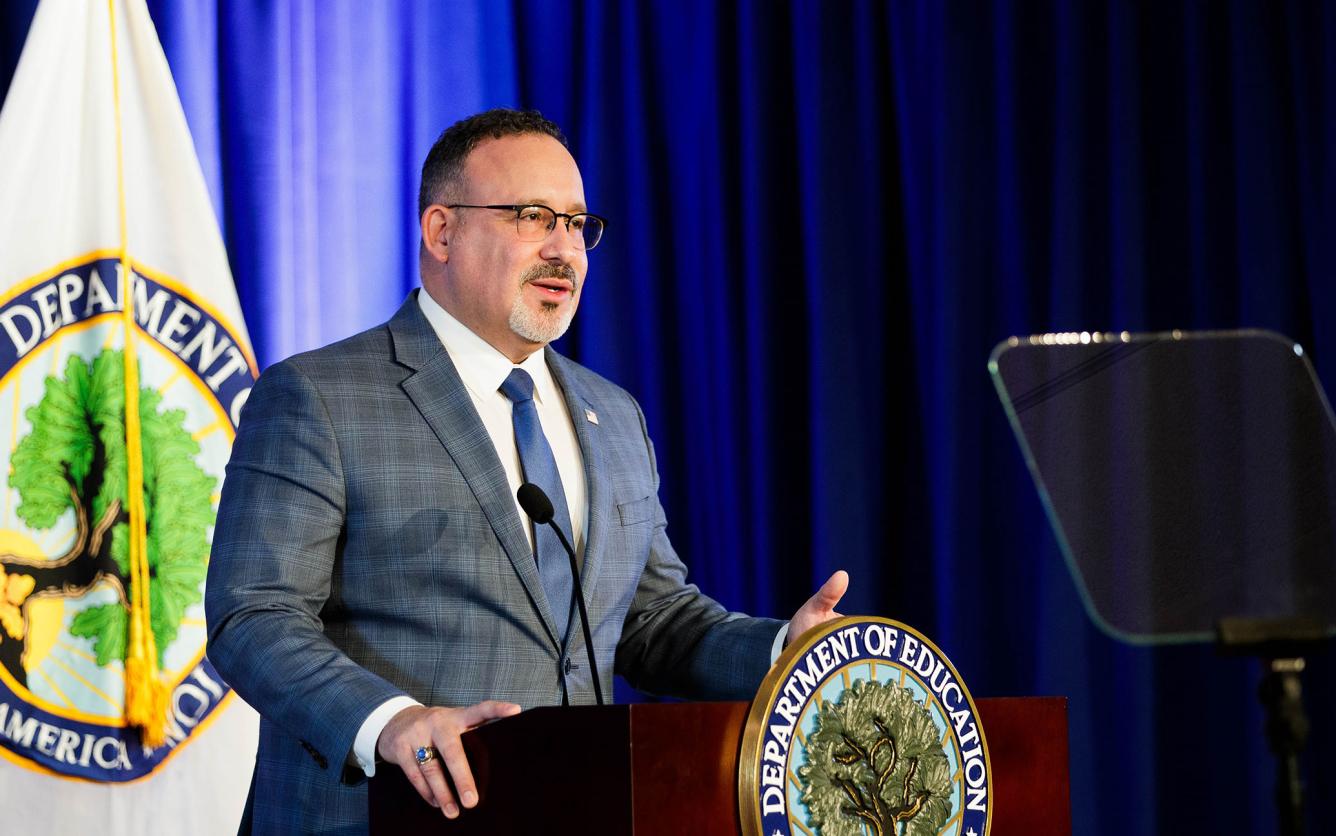 U.S. Secretary of Education Miguel Cardona is pushing for more funding to meet the needs of students with disabilities and to support special education teachers.
In a major speech late last week, Cardona said that it's not enough for students to be back in school after classrooms across the country went virtual in response to the COVID-19 pandemic. The nation needs to do more to ensure that children, including those with disabilities, are successful, he said.
"We can't lose this moment — this chance for a reset in education — by going back to the same pre-pandemic strategies that did not address inequities for Latino, Black and Native students, students from low-income backgrounds, students from rural communities, students with disabilities, students experiencing homelessness and English learners," Cardona said in the speech outlining his vision for the nation's education system. "Instead, let's do what America does best — turn crisis into opportunity."
Advertisement - Continue Reading Below
Cardona specifically highlighted special education as an area that needs attention.
"It means increasing funding for the Individuals with Disabilities Education Act so that every eligible child with a disability can access a free, appropriate public education," Cardona said. "It means not allowing for a culture of low standards or low expectations for some students and families over others."
The education secretary also indicated that he wants to see "funding and pushing for additional special education teachers, and investing in educators and paraprofessionals — in their well-being, and in recruiting and retaining them."
The comments come as schools are again struggling to keep classrooms open amid a recent surge in COVID-19 cases. Beyond services for students with disabilities, Cardona also highlighted the need for mental health supports, tutoring, universal pre-K and more.
Democrats in Congress have put forward bills that would significantly increase federal special education spending, but the legislation is currently stalled.
Read more stories like this one. Sign up for Disability Scoop's free email newsletter to get the latest developmental disability news sent straight to your inbox.