Film Starring Actors With Disabilities Makes Oscars History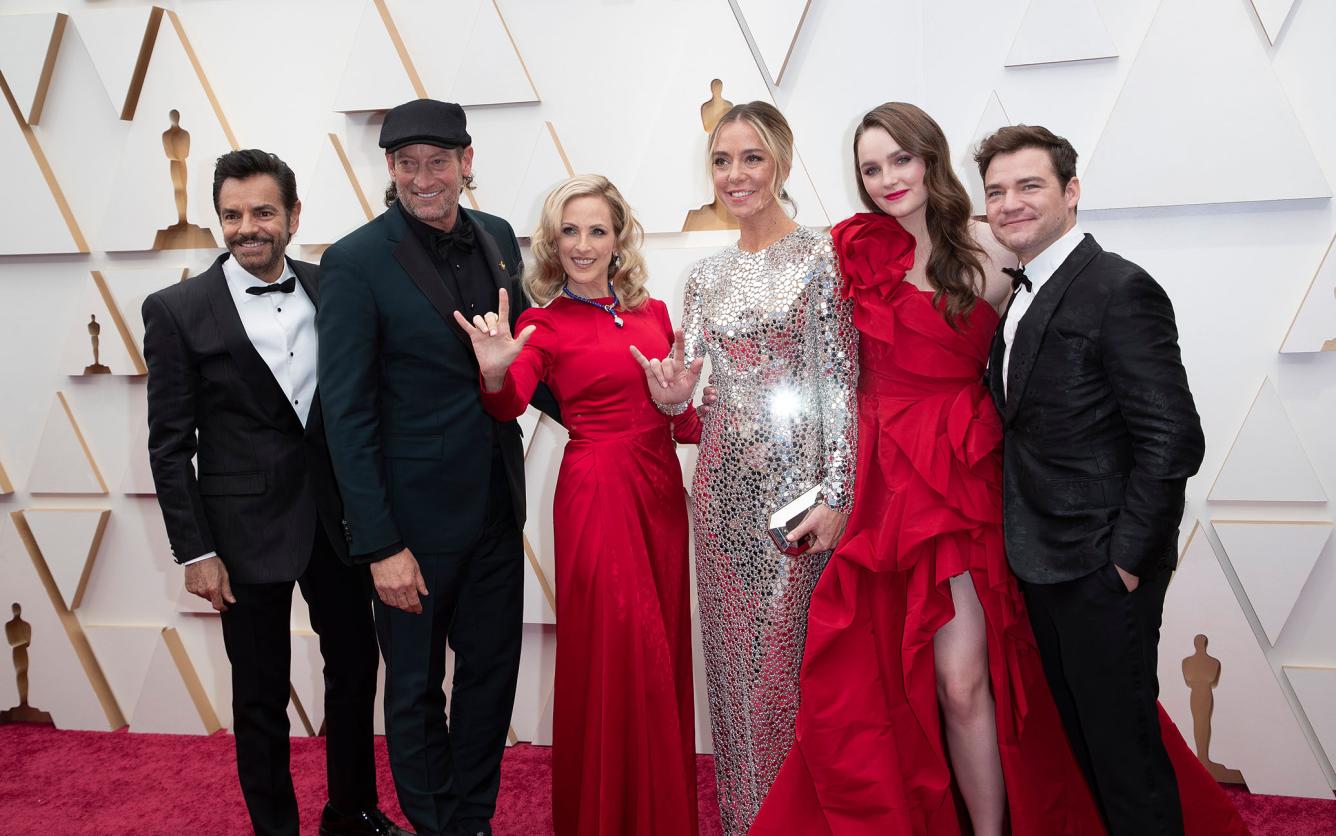 A film predominantly featuring people with disabilities made history at the Oscars in a move that advocates are calling a major win for disability representation in Hollywood.
"CODA" won the Academy Award for best picture on Sunday. The victory marks the first time that a film starring a mostly deaf cast took home the top prize.
The Apple TV+ movie also won the Oscar for best adapted screenplay and Troy Kotsur, who plays a fisherman and the family patriarch in the movie, became the first deaf male actor to receive an Academy Award.
Advertisement - Continue Reading Below
"I cannot believe I'm here," Kotsur said in sign language while accepting the Oscar for best supporting actor. "This is dedicated to the deaf community, the CODA community and the disabled community. This is our moment."
Kotsur's "CODA" costar Marlee Matlin was the first deaf performer to win an Academy Award in 1987.
In "CODA," which stands for child of deaf adults, 17-year-old Ruby is the only hearing member of her family. She often serves as an interpreter for her parents, but when she joins her high school choir and discovers her gift for singing, she finds herself divided between her family obligations and pursuing her dreams.
Jay Ruderman, president of the Ruderman Family Foundation, which advocates for inclusion and authentic representation of people with disabilities, said the awards for "CODA" are a milestone.
"We are gratified that CODA's Academy Awards for best picture, best actor in a supporting role and best adapted screenplay has generated the latest groundbreaking progress in the movement towards greater authentic representation and inclusion of people with disabilities in the entertainment industry," Ruderman said. "Given the long-term objective of Hollywood fully embracing disability as part of its definition of diversity, the honor for 'CODA' at the 94th Academy Awards provides yet another occasion to celebrate, but also to look forward to a more inclusive future in which people with disabilities have access to far more opportunities in entertainment."
Read more stories like this one. Sign up for Disability Scoop's free email newsletter to get the latest developmental disability news sent straight to your inbox.