'Sesame Street' Welcomes New Muppet With Disability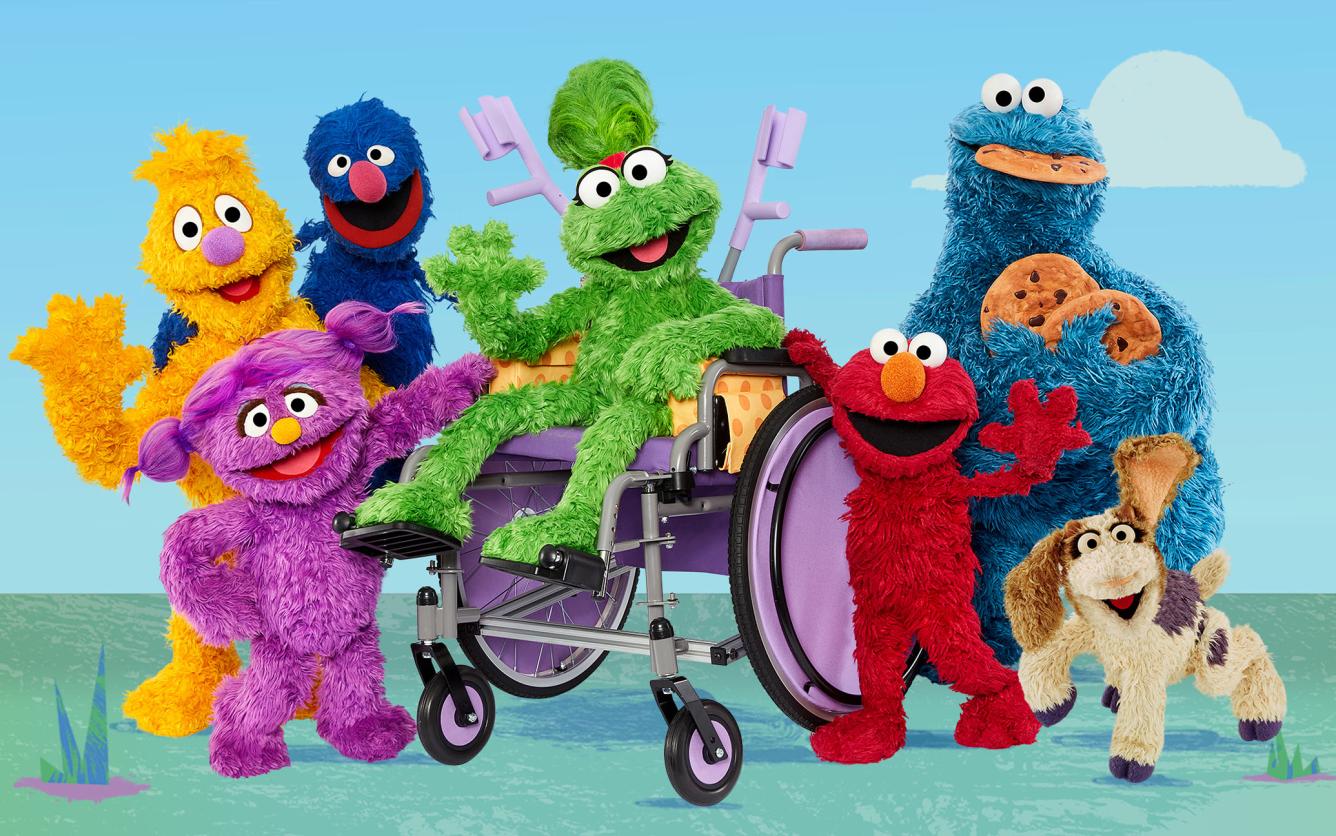 The people behind "Sesame Street" are introducing a new Muppet who uses a wheelchair in an effort to spotlight children with disabilities around the world.
Ameera, an 8-year-old with a spinal cord injury, relies on forearm crutches or a bright purple wheelchair to get around. Sesame Workshop describes Ameera as "everyone's favorite comedian" and "a natural leader who encourages others with her bright personality."
The new Muppet will make her debut next week on "Ahlan Simsim," or "Welcome Sesame" in Arabic, the version of "Sesame Street" that airs in the Middle East and North Africa. Ameera will also appear in Sesame Workshop's "Watch, Play, Learn" animated videos, which are designed to help kids learn about math, science, health, safety, child protection and social-emotional issues.
Advertisement - Continue Reading Below
Sesame Workshop said that in addition to highlighting children with disabilities globally, Ameera will appear in videos offering playful learning and support to kids affected by conflict, crisis and displacement.
"Thoughtfully designed to challenge stereotypes and reflect children's lived experiences, Ameera brings visibility to the more than 12 million displaced persons and 240 million children worldwide estimated to have a disability as well as to the important role of girls in STEM," said Sherrie Westin, president of Sesame Workshop. "At a time when more children than ever before are affected by conflict and displacement, Ameera also highlights the urgent need for creative and flexible approaches to delivering playful learning and early education to communities affected by crisis."
Scott Cameron, head of international production at Sesame Workshop, said that Ameera was developed over the course of two years with input from inclusion advisors to ensure that her "identity, movements and equipment were representational."
Ameera is the latest in a line of more than half a dozen "Sesame Street" Muppets with disabilities over the years. Currently, the show features Ricardo, Rosita's father who returns from a military deployment using a wheelchair, and Julia, a 4-year-old with autism who was introduced in 2015 as part of the Sesame Street and Autism: See Amazing in All Children initiative.
Sesame Workshop is also releasing a handful of new autism resources in April, a month often associated with promoting awareness of the developmental disability. The nonprofit said it will offer new videos and activities featuring Julia that are focused on the themes of friendship and belonging.
Read more stories like this one. Sign up for Disability Scoop's free email newsletter to get the latest developmental disability news sent straight to your inbox.