FDA Approves Device To Help Identify Autism Earlier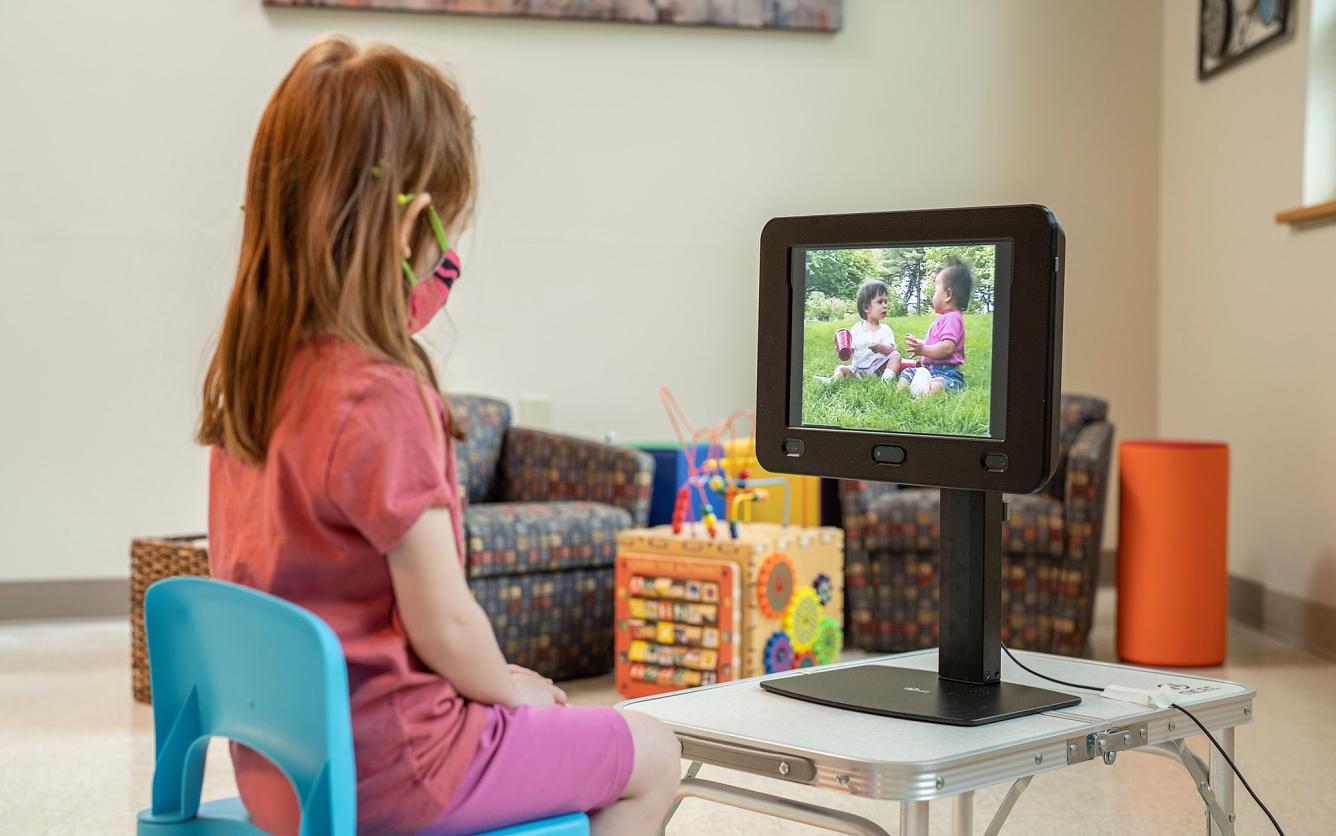 Federal regulators authorized a new device aimed at helping doctors decide whether or not children as young as 16 months have autism.
The Food and Drug Administration said this month that it granted 510(k) clearance to EarliTec Diagnostics for its EarliPoint System, a prescription device that is "intended to aid in the diagnosis of autism spectrum disorder." The move allows the tool to be marketed and used in children ages 16 to 30 months.
The device, which the company is calling the EarliPoint Evaluation for ASD, uses eye-tracking technology to analyze visual behavior that is imperceptible to the human eye and assess focus and responsiveness while a child watches a series of short videos showing social interactions between kids. Data is then cross-referenced with age-expected metrics to determine if a child is missing out on significant social learning.
Advertisement - Continue Reading Below
In addition to helping clinicians determine whether children have autism, EarliTec said that its system includes the EarliPoint Severity Indices which provides information about a child's level of social disability as well as verbal and nonverbal ability.
"This is a significant milestone as we continue to develop innovative technologies designed to improve the lives of children and families affected by autism," said Sreeni Narayanan, chief technology officer of EarliTec in a statement. "How we quantify moment-by-moment behavior of a child not only provides objective measures of each child's strengths and weaknesses today — measures that can be universally available and accessible to all families — it provides a digital health platform that can support care in the future, so that all individuals affected by autism receive timely, individualized care."
The FDA approval comes a year after the agency granted its first authorization of a device to aid in the diagnosis of autism. That product known as the Cognoa ASD Diagnosis Aid and branded as Canvas Dx uses an algorithm to analyze information submitted by parents and health care providers and videos of the child in order to return a "positive for ASD" or "negative for ASD" response.
The Cognoa aid is approved for use in children ages 18 months to 5 years. The addition of the EarliPoint device — which the FDA determined is "substantially equivalent" to the one from Cognoa — gives clinicians a tool they can use with younger children, starting at 16 months.
"Sometimes differences in development are so subtle that parents and pediatricians are hesitant to act until delays become more problematic," said Dr. Christopher J. Smith, chief science officer at the Southwest Autism Research and Resource Center in Phoenix, one of the sites where research on the EarliPoint device was conducted. "EarliPoint represents a breakthrough that utilizes solid empirical data to facilitate earlier diagnosis of ASD. It literally gives years back to families that are better spent on intervention rather than waiting."
EarliPoint was developed by researchers at Children's Healthcare of Atlanta, Emory University School of Medicine and Yale University.
The FDA based its clearance of the EarliPoint device on results from two studies, collectively involving 550 children.
Read more stories like this one. Sign up for Disability Scoop's free email newsletter to get the latest developmental disability news sent straight to your inbox.