FDA Warns That Therapy Tool Could Endanger Babies With Developmental Delays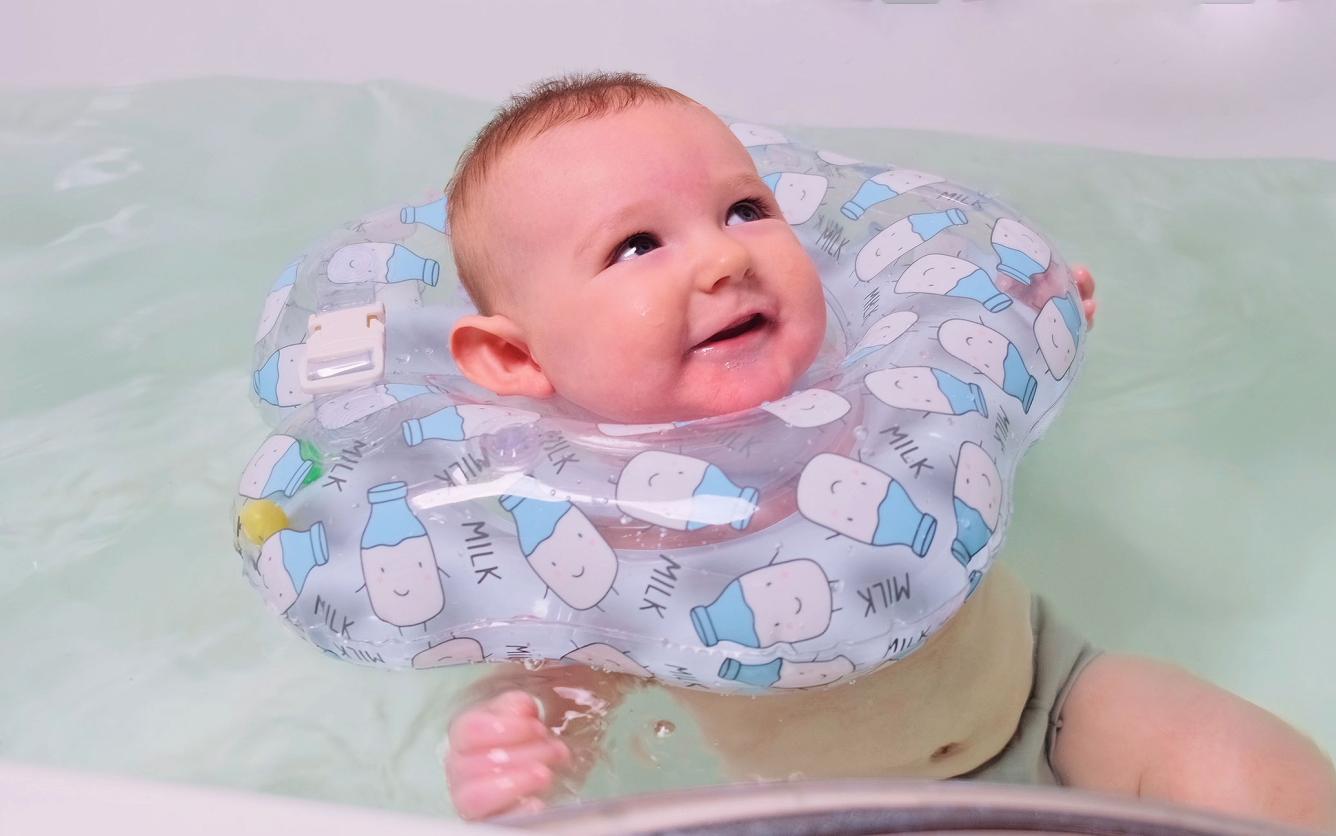 Regulators are warning that a device used in water therapy for babies with developmental disabilities could lead to death or serious injury.
The Food and Drug Administration says that parents, caregivers and health care providers should not use what are known as baby neck floats for water therapy intervention, particularly with babies who have developmental delays or other disabilities including spina bifida, spinal muscular atrophy type 1, Down syndrome and cerebral palsy.
The floats, which are marketed for children as young as two weeks, are inflatable plastic rings that go around a baby's neck, allowing them to float in water. They have been used by parents in the bath, for swimming and as a physical therapy tool, the FDA said.
Advertisement - Continue Reading Below
In a notice released late last month, the FDA indicated that "some manufacturers are claiming these products support water therapy interventions in babies with developmental delays or special needs and that the benefits of these products include increased muscle tone, greater flexibility and range of motion, increased lung capacity, better sleep quality and increased brain and nervous system stimulation." However, the agency said that "the safety and effectiveness of neck floats to build strength, to promote motor development or as a physical therapy tool, have not been established."
Federal regulators said that they know of one baby who has died and another who was hospitalized due to the use of baby neck floats. Both children were injured when they were not being directly monitored, the FDA said.
"While the FDA believes that death or serious injury from neck floats is rare, health care providers, parents and caregivers should be aware that these events can and do occur. It is also possible that some cases have not been reported to the FDA," the notice states.
Baby neck floats can lead to death from drowning and suffocation as well as neck strain or injury. The risks may be especially acute for children with disabilities, the FDA said.
"Be aware that these neck floats have not been evaluated by the FDA and we are not aware of any demonstrated benefit with the use of neck floats for water therapy interventions," the notice indicates.
In addition to warning parents, caregivers and health care providers about the floats, the FDA said it has communicated concerns to companies that are marketing the neck floats as a water therapy tool without federal clearance or approval and the agency is continuing to monitor marketing materials and claims.
Consumers and health professionals can report adverse events related to the use of baby neck floats to the FDA.
Read more stories like this one. Sign up for Disability Scoop's free email newsletter to get the latest developmental disability news sent straight to your inbox.