Schools Nationwide Expect Special Ed Teacher Shortages This Fall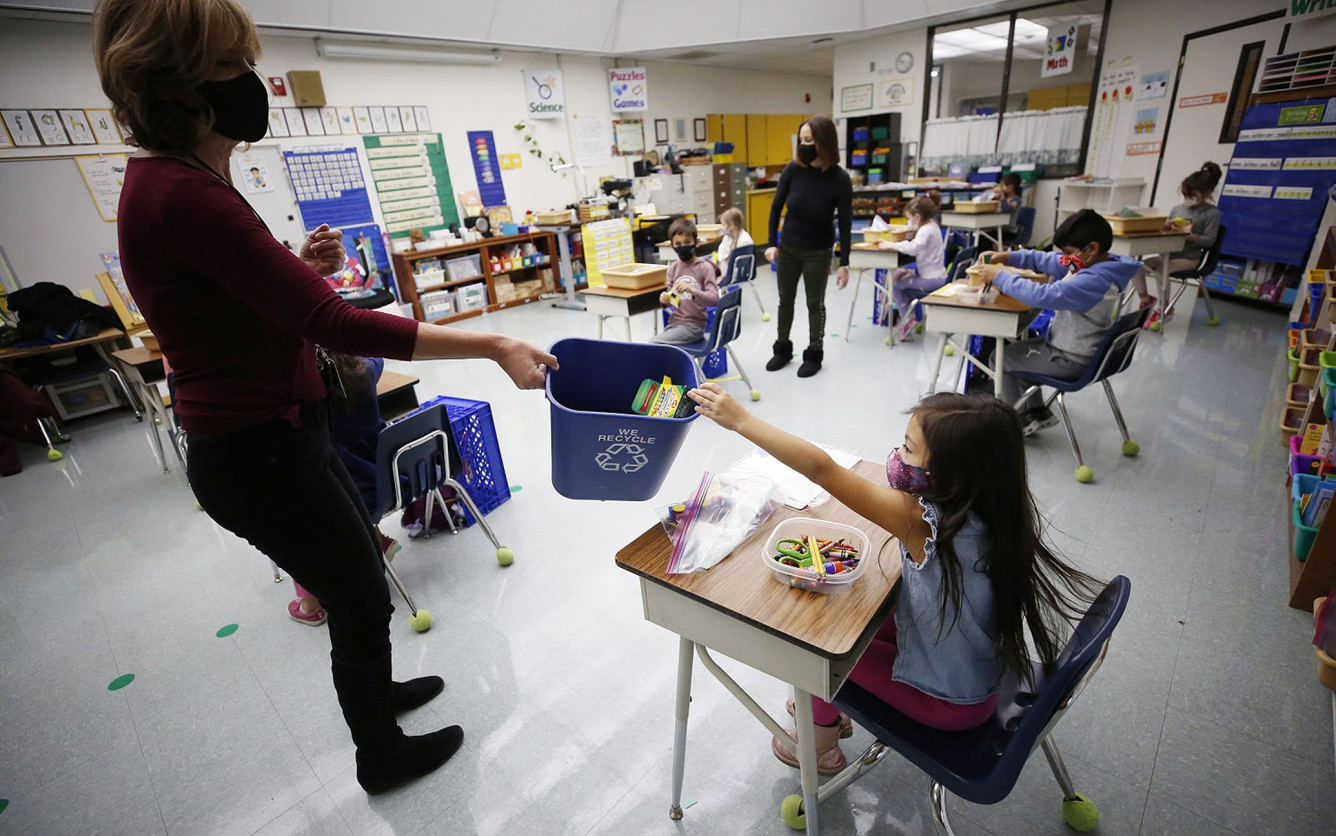 As students return to class for the new school year, all but three states are reporting to the U.S. Department of Education that they expect to be short on special education teachers and the other states may not be far behind.
Every state except Arkansas, California and Oregon has indicated that they will have fewer teachers than they should for the for the 2022-2023 school year who are trained to meet the needs of students with disabilities.
That's according to an Education Department database dedicated to tracking teacher shortages across the nation.
Advertisement - Continue Reading Below
But officials with the Arkansas Department of Education say their shortage list includes special education teachers and they're investigating why that hasn't been reflected in the federal database. And, the Oregon Department of Education said they expect to report a special educator shortage when they update their reporting in the fall.
The California Department of Education did not respond to questions about that state's status.
Special education is often an area where schools struggle to fill positions. Last year, the Education Department database showed shortages in the specialty in every state except two and the year prior there were shortages in all but seven states.
But now school districts are hurting for educators more broadly, with some dangling sign-on bonuses of $10,000 or even $22,000 to attract new teachers.
"Certainly this is not a new issue, though I have too heard it's worse of late," said Denise Stile Marshall, CEO of the Council of Parent Attorneys and Advocates, or COPAA, a nonprofit that advocates for the rights of students with disabilities and their families, of the struggle to fill special educator positions. "I am hopeful districts look to evidence-based practices like team-teaching to make up the gap. We too worry that the effect on students if solutions are not found soon will be disastrous."
Read more stories like this one. Sign up for Disability Scoop's free email newsletter to get the latest developmental disability news sent straight to your inbox.