COVID-19 Was Leading Killer Of People With Developmental Disabilities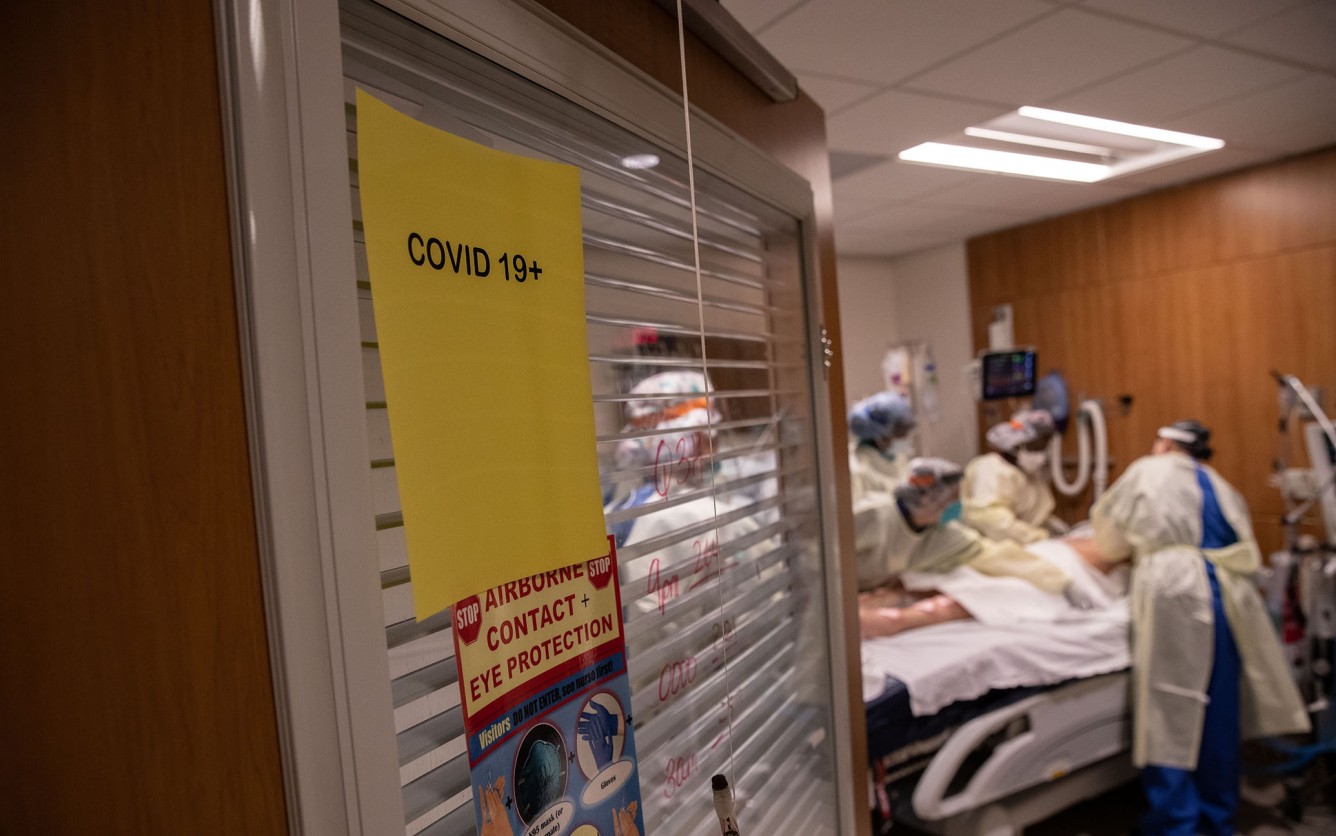 New research finds that people with developmental disabilities were much more likely to die from COVID-19 at the height of the pandemic than others.
A review of death certificates nationwide for 2020 shows that COVID-19 was the top cause of death among people with intellectual and developmental disabilities.
By comparison, the virus was the third leading cause of death following heart disease and cancer for those without such disabilities.
Advertisement - Continue Reading Below
"Even when we adjusted for age, sex and racial-ethnic minority status, we found that COVID-19 was far deadlier for those with IDD than those without," said Scott Landes, an associate professor of sociology at Syracuse University and lead author of the study published this month in the Disability and Health Journal. "Furthermore, people with IDD were dying at much younger ages."
For the study, researchers looked at records from the U.S. National Vital Statistics System on the nearly 3.4 million children and adults who died in 2020. COVID-19 was to blame in 10.4% of those who did not have developmental disabilities. But, the study found that COVID-19 deaths were 1.5 times higher in individuals with cerebral palsy, 1.6 times higher in people with intellectual disability and more than twice as likely in those with Down syndrome.
Overall, COVID-19 accounted for a greater proportion of deaths among people with all types of developmental disabilities and across all age groups, the study found.
It's not entirely clear why people with developmental disabilities faced a higher risk of death from COVID-19, but the researchers pointed to a few possible factors.
"People with IDD are living in congregate settings at a higher percentage than those without an IDD," Landes said. "Group living situations, especially with close-contact personal care support, is associated with the spread of COVID-19. For the estimated 13% to 20% of adults with IDD living in these settings, the risk cannot be overstated."
In addition, the study found higher rates of hypothyroidism and seizures in people with all types of developmental disabilities who died in 2020 and obesity was more common among those with intellectual disability and Down syndrome.
"Out of an abundance of caution, medical providers should carefully monitor symptoms among COVID-19 patients with IDD diagnosed with hypothyroidism and/or seizures," the study concluded.
To mitigate the higher risk of death experienced by people with developmental disabilities during this pandemic and any future ones, the findings indicate that this population needs access to quality medical care, priority access to vaccines and other "systematic changes" to tackle "social inequities and marginalization."
Read more stories like this one. Sign up for Disability Scoop's free email newsletter to get the latest developmental disability news sent straight to your inbox.