Woman Behind Landmark Disability Rights Case Dies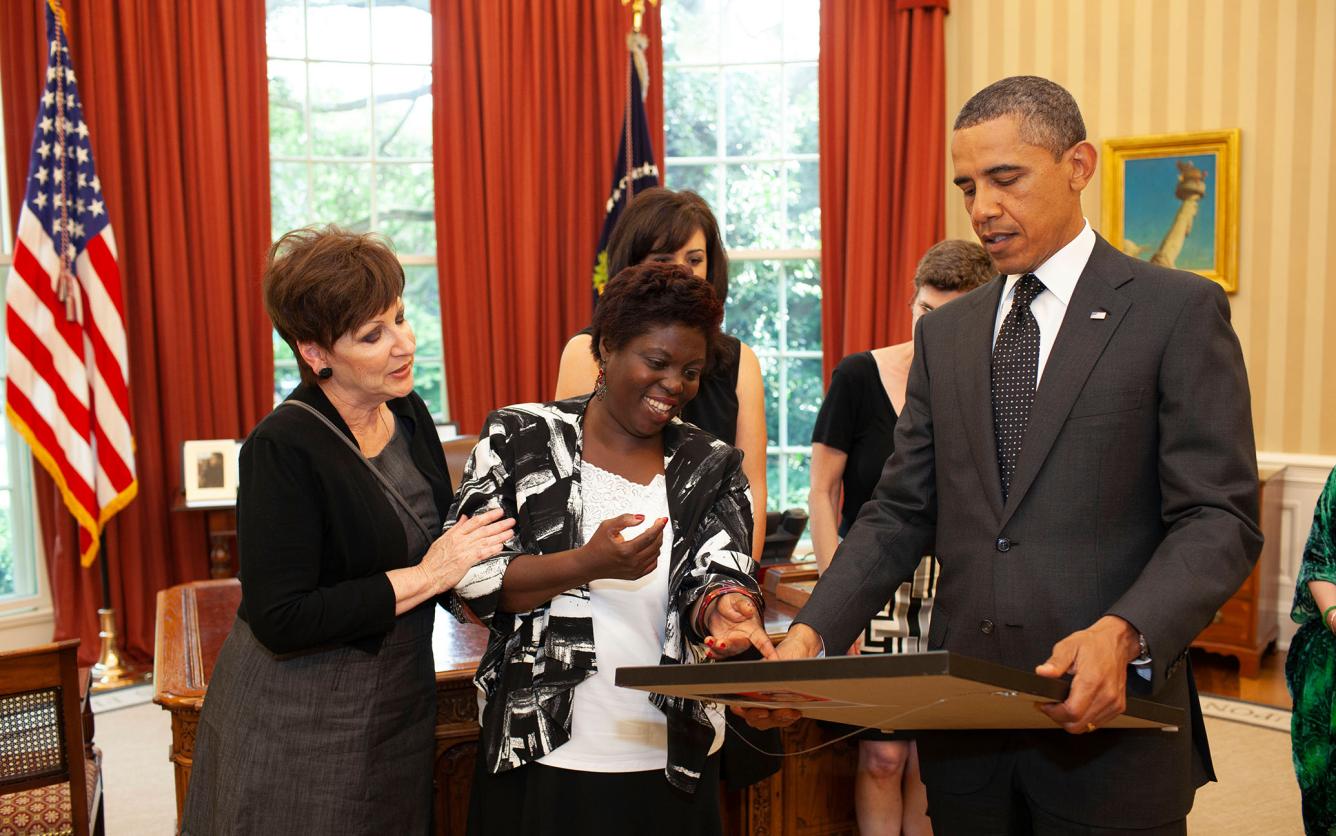 The lead plaintiff in the landmark U.S. Supreme Court case Olmstead v. L.C. — which affirmed the right of people with disabilities to live in the community — has died.
Lois Curtis, known as "L.C." in the Olmstead ruling, passed away last week at the age of 55.
Curtis was institutionalized as a child, but longed to live in the community and, as a young adult, started calling Atlanta Legal Aid for help. The group ultimately sued on behalf of her and another woman, Elaine Wilson, both of whom had mental illness and intellectual disabilities and remained in a Georgia state hospital for years despite being medically cleared to move to settings in the community.
Advertisement - Continue Reading Below
In the 1999 Olmstead decision, the Supreme Court ruled that unjustified segregation of people with disabilities is discriminatory under the Americans with Disabilities Act. And, the court determined that states must provide services in the community when appropriate so long as the individuals with disabilities involved do not oppose it and if community-based services can be "reasonably accommodated."
"Lois Curtis truly changed history," said Samuel Bagenstos, general counsel at the Department of Health and Human Services. "By fighting for her right to live in her own home, she established a precedent that has improved the lives of thousands of other people with all types of disabilities — and that precedent continues to underpin the fundamental principle that disabled people have a right to the services they need to live flourishing lives alongside their fellow members of the community."
The ruling propelled a sea change in how services are provided to people with disabilities. Today, as a result of Olmstead, millions of people with disabilities live in the community with supports and Medicaid now spends more on care for such individuals in the community than in institutions.
In addition to housing, the Olmstead decision has paved the way for people with disabilities to access integrated employment and other opportunities in the community.
"Lois wanted to be free. She wanted to live on her own terms with dignity. In working to achieve that for herself, she made it possible for other disabled people to do the same," said Maria Town, president and CEO of the American Association of People with Disabilities. "Lois Curtis' impact cannot be overstated, and her advocacy will continue to shape the landscape of disability and civil rights for decades to come."
After the Supreme Court decision, Curtis went on to launch a career as an artist. She died at her home in the Atlanta area.
Read more stories like this one. Sign up for Disability Scoop's free email newsletter to get the latest developmental disability news sent straight to your inbox.