Lawmakers Revive Effort To Prop Up Disability Services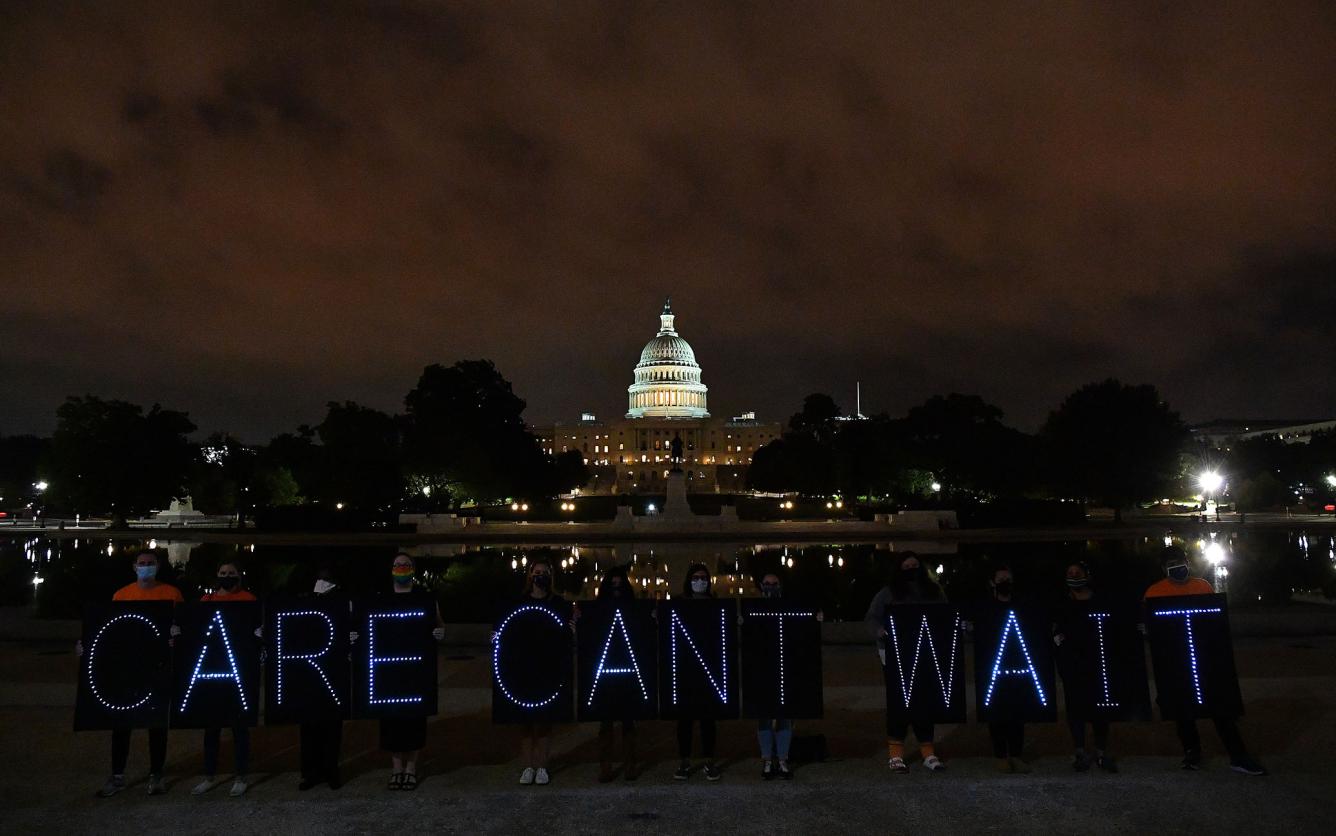 As a new Congress gets underway, federal lawmakers are resurrecting efforts to shore up the nation's beleaguered home and community-based services system.
A bill introduced this week would increase Medicaid funding in order to shrink waiting lists for people with disabilities and address staffing woes.
The move comes after lawmakers failed last year to follow through on a proposal to inject $400 billion in spending on home and community-based services.
Advertisement - Continue Reading Below
The current bill known as the "Better Care Better Jobs Act" would provide states with a permanent 10 percentage point increase in federal Medicaid matching funds for home and community-based services if they meet certain criteria including requiring coverage of personal care services, offering enhanced supports for family caregivers, increasing access to behavioral health care and improving coordination of housing, transportation and employment supports.
In addition, the legislation calls for payment rates for home and community-based services to be regularly updated and stipulates that such adjustments should yield wage increases for direct care workers.
Disability advocates have been pushing for years for additional federal investment in home and community-based services citing the yearslong waiting lists facing many with disabilities who want to receive care in the community as well as the severe difficulties providers have in attracting and retaining direct support workers, a situation exacerbated by the COVID-19 pandemic.
A survey last fall of disability service providers nationwide found that 83% were turning away new referrals, 63% had discontinued programs and services and over half said they were considering additional closures.
"Across this nation, seniors and people with disabilities are struggling to find and afford care, forcing families to make difficult decisions like leaving the workforce in order to care for a loved one," said U.S. Sen. Bob Casey, D-Pa., who introduced the bill along with Rep. Debbie Dingell, D-Mich. "The Better Care Better Jobs Act is a generational investment in home care — it's about both caring for our loved ones and making the smart economic choice for families and communities across all levels of the government to strengthen this workforce."
Read more stories like this one. Sign up for Disability Scoop's free email newsletter to get the latest developmental disability news sent straight to your inbox.