Legoland Becoming Autism Certified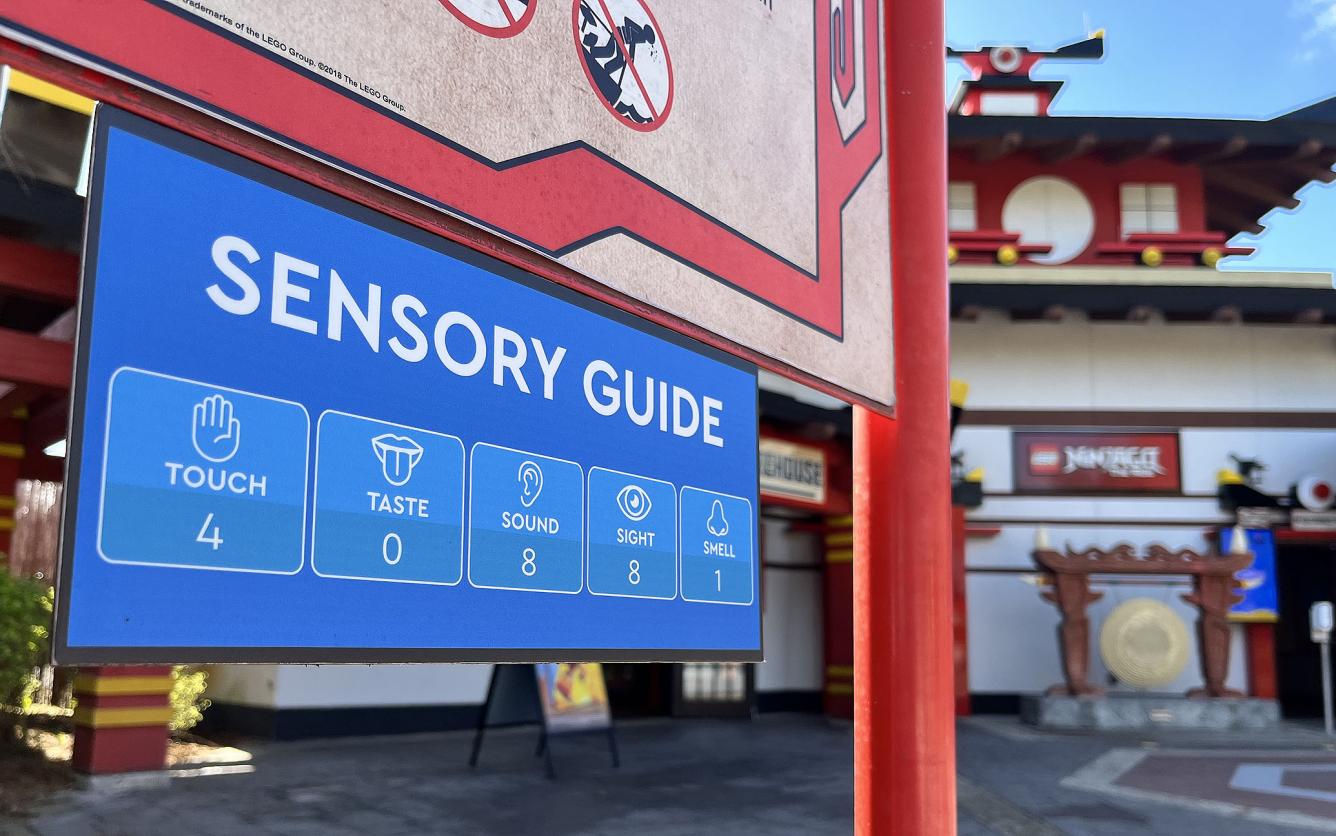 More theme parks across the nation are implementing staff training and taking additional steps to make visits easier for people with autism and other disabilities.
Legoland said this week that all of its locations in North America will become Certified Autism Centers by the end of March.
The designation from the International Board of Credentialing and Continuing Education Standards means that front-line staff at Lego-themed parks in California, Florida and New York will be better prepared to assist those with autism and other sensory issues.
Advertisement - Continue Reading Below
What's more, ratings will be posted at every ride to let visitors know if there are bright lights, loud sounds or other stimuli. Park maps will highlight low-traffic areas for individuals in need of a break, ear plugs will be available upon request and sensory guides are being offered on the parks' websites to help families plan their visit.
At Legoland locations in Florida and New York there will be quiet rooms equipped with weighted blankets, dim lighting and tactile toys for kids with sensory needs. And, Legoland California will turn off all sound effects at is newest attraction, Lego Ferrari Build & Race, from 1 p.m. to 2 p.m. each day to accommodate those looking for a calmer experience.
"Legoland Resorts are designed to inspire creativity amongst children of all abilities — our rides, experiences and entertainment all foster a child's imagination through a lens of belonging," said Scott O'Neil, CEO of Merlin Entertainments, which operates Legoland. "With 1 in 44 children diagnosed with autism in the U.S.A., we want to build understanding and empathy while also ensuring our teams have the tools and support strategies when engaging with a neurodiverse population. Through this certification, we're providing our guests with more opportunities to create and play their way, while supporting parents through every step of the vacation planning journey."
The three on-site hotels at Legoland Florida as well as the neighboring Peppa Pig Theme Park have already been designated as Certified Autism Centers. The status has also been granted to all Six Flags parks in North America, both Sesame Place locations and some SeaWorld parks.
Read more stories like this one. Sign up for Disability Scoop's free email newsletter to get the latest developmental disability news sent straight to your inbox.