New Lego Sets Feature Characters With A Range Of Disabilities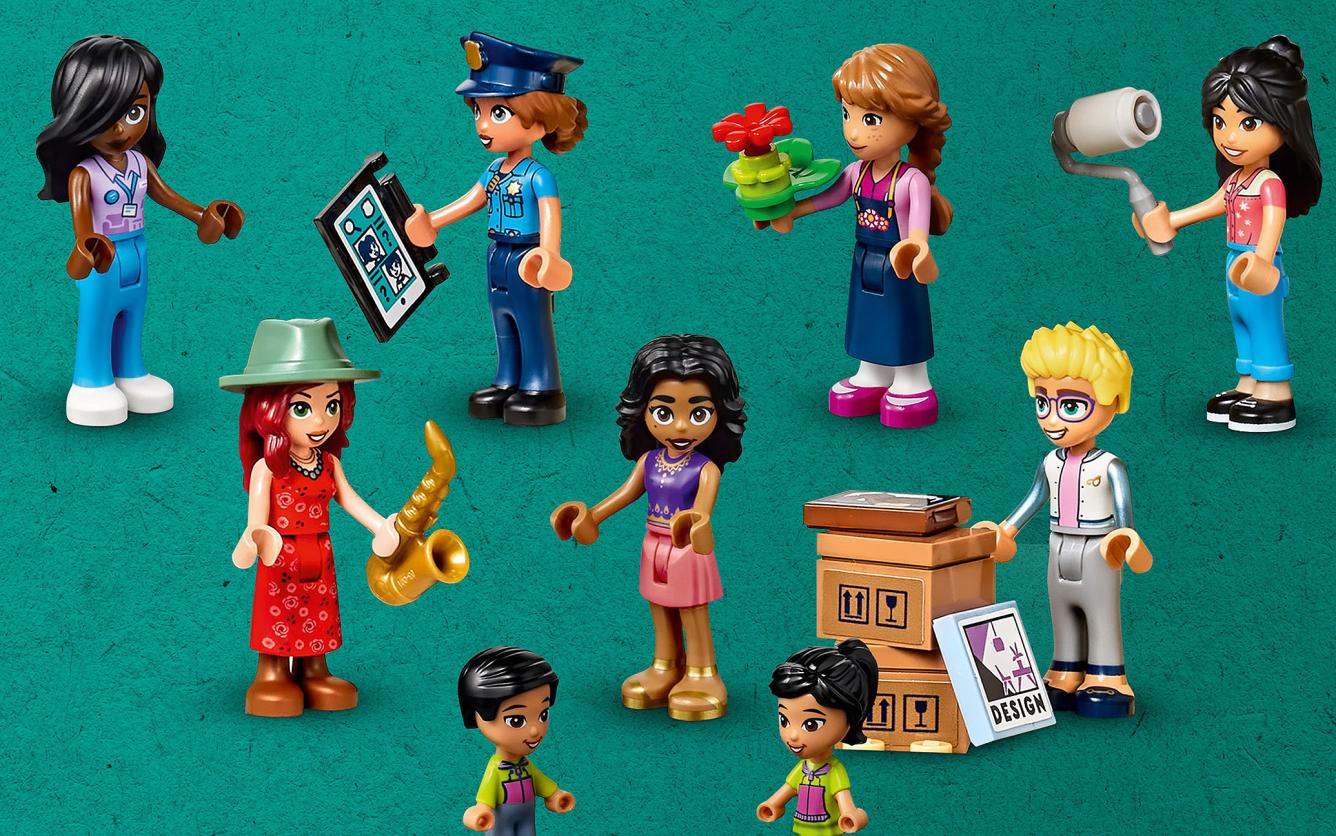 Lego is offering up a host of new characters with disabilities as part of a broader push for more diversity within its toy lineup.
The characters include those with Down syndrome, limb differences, anxiety, vitiligo and a dog with a wheelchair. They are part of Lego Friends — a collection of more detailed and realistic looking Lego characters — which has been reimagined to feature more diversity, with multiple skin tones, cultures, physical and non-visible disabilities and neurodiversity.
"At the Lego Group, we understand that children want the characters they encounter to be more like the diverse personalities they meet in real-life," said Tracie Chiarella, head of product for Lego Friends at the Lego Group. "We're continuously evolving our products so that they're reflective of society today and that's why we're proud to launch this brand-new generation of Lego Friends."
Advertisement - Continue Reading Below
The new characters were developed in response to research, testing with kids and letters sent to the company, officials said.
Lego cited results from a study it conducted last year which surveyed more than 32,000 parents and 24,000 kids ages 5 to 12 in 35 countries that found an "overwhelming desire for more representation in play and more discussion on diversity."
In particular, the company noted that nearly three-quarters of children surveyed said that there were not enough toys that looked like them.
The new characters are part of Lego Friends sets that are available now and they are included in a Lego Friends TV series on the Lego YouTube channel.
Read more stories like this one. Sign up for Disability Scoop's free email newsletter to get the latest developmental disability news sent straight to your inbox.