Nation's Disability Services At Breaking Point, Report Finds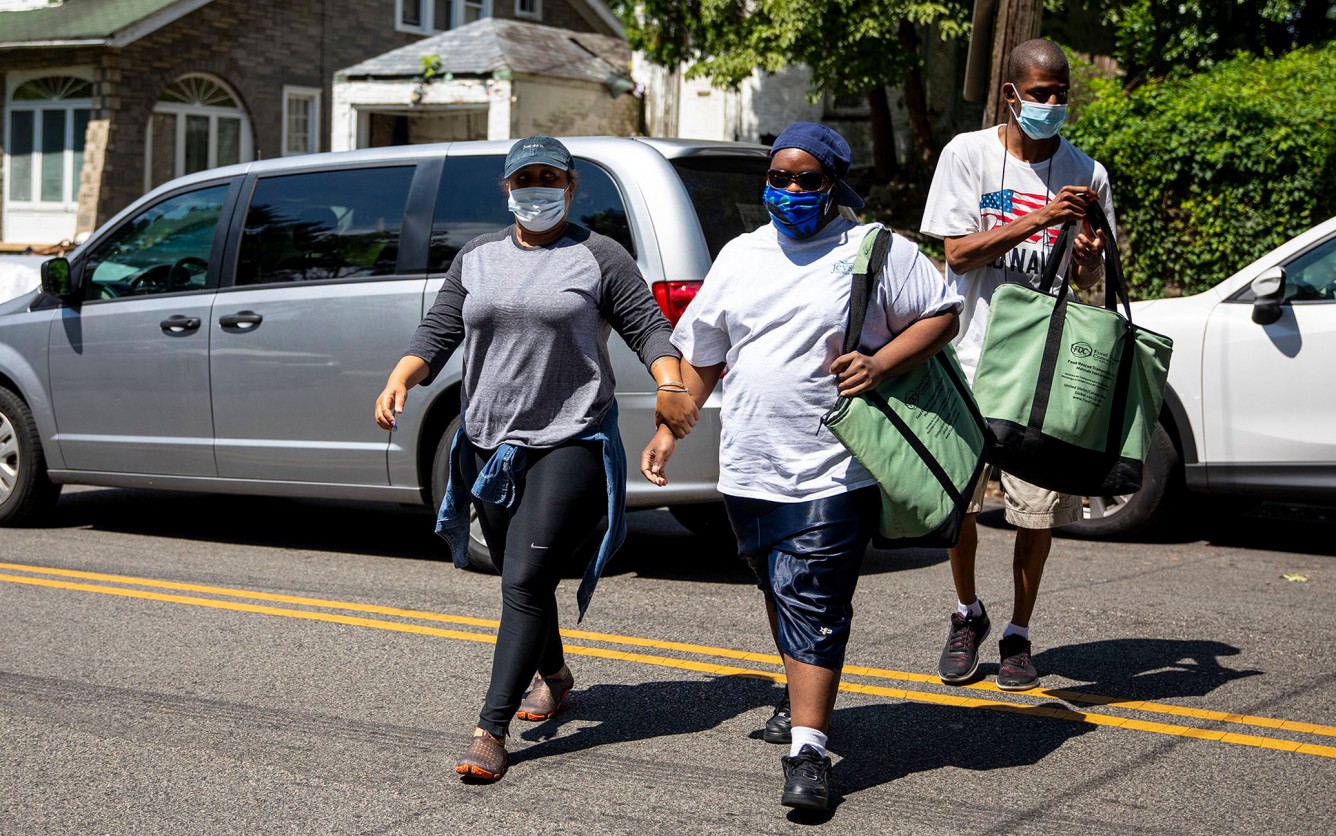 After warning for years of an impending collapse in the disability services system, advocates say that the crisis is here with a new report painting a dire picture of the situation across the country.
Programs are closing, people with developmental disabilities are being turned away and providers are failing to meet federal requirements, according to the analysis out this week from United Cerebral Palsy and the American Network of Community Options and Resources, or ANCOR.
The annual report known as the "Case for Inclusion" assesses 80 indicators of how well states are supporting individuals with intellectual and developmental disabilities in the community.
Advertisement - Continue Reading Below
"Threats to community-based services due to workforce and funding shortages have existed for decades, but the threat has escalated to dangerous levels, forcing providers to deny access to crucial care and other support services for people with IDD," said Armando Contreras, president and CEO of United Cerebral Palsy.
Over 481,000 people with developmental disabilities were on waiting lists for home and community-based services as of the end of 2021. But even those who have come off waiting lists do not necessarily have services, the report notes, given the lack of availability.
Survey data from last fall shows that more than 60% of providers have discontinued programs in the past year and over 80% report that they have denied services to people with disabilities.
Meanwhile, only 36 states are participating in Money Follows the Person, a Medicaid program that helps transition people out of institutions and into community living. That's down from 44 states in 2016. And, the Case for Inclusion indicates that community engagement among people with developmental disabilities "declined sharply" between 2019 and 2021 with fewer people in this population reporting that they went out for errands, entertainment or meals.
The crux of the problems, advocates say, is that providers simply cannot find enough people to work as direct support professionals helping individuals with developmental disabilities live in the community. The positions pay just $13.36 per hour, on average, and the work is taxing. The report found that 56% of direct support professionals reported having anxiety, 43% had sleep difficulties and 40% experienced depression.
"We're shutting down additional services and turning away more new referrals because we don't have enough Medicaid funding to pay and retain DSPs," said Linda Timmons, president and CEO at Mosaic, an Omaha, Neb.-based disability services provider. "Before the pandemic, our DSP turnover rate was 45%. Now it's closer to 70%, with 20% of our positions vacant at any one time, and that's across all 13 states where we operate. We are at the breaking point we've been warning about for years."
These workforce challenges mean that states and providers are struggling to stay in compliance with federal Medicaid requirements, the report indicates, particularly with many regulatory flexibilities set to go away when the federal government ends the public health emergency, which is expected in May.
Disability advocates say that Congress needs to invest in Medicaid home and community-based services and the DSP workforce. And, they say that states should regularly review Medicaid reimbursement rates to ensure that they are keeping pace.
"Without intentional and urgent investment, the community integration promised to people with disabilities through (the U.S. Supreme Court's) Olmstead (decision) and the Americans with Disabilities Act will never be realized, putting our system of support at risk of collapse," said Barbara Merrill, CEO at ANCOR. "Lawmakers need to recommit to this promise and guarantee that the 2.5 million people nationwide with IDD and their families have access to essential services and that the workforce that supports them are paid living wages."
Read more stories like this one. Sign up for Disability Scoop's free email newsletter to get the latest developmental disability news sent straight to your inbox.