'Mother Of The Disability Rights Movement' Dies At 75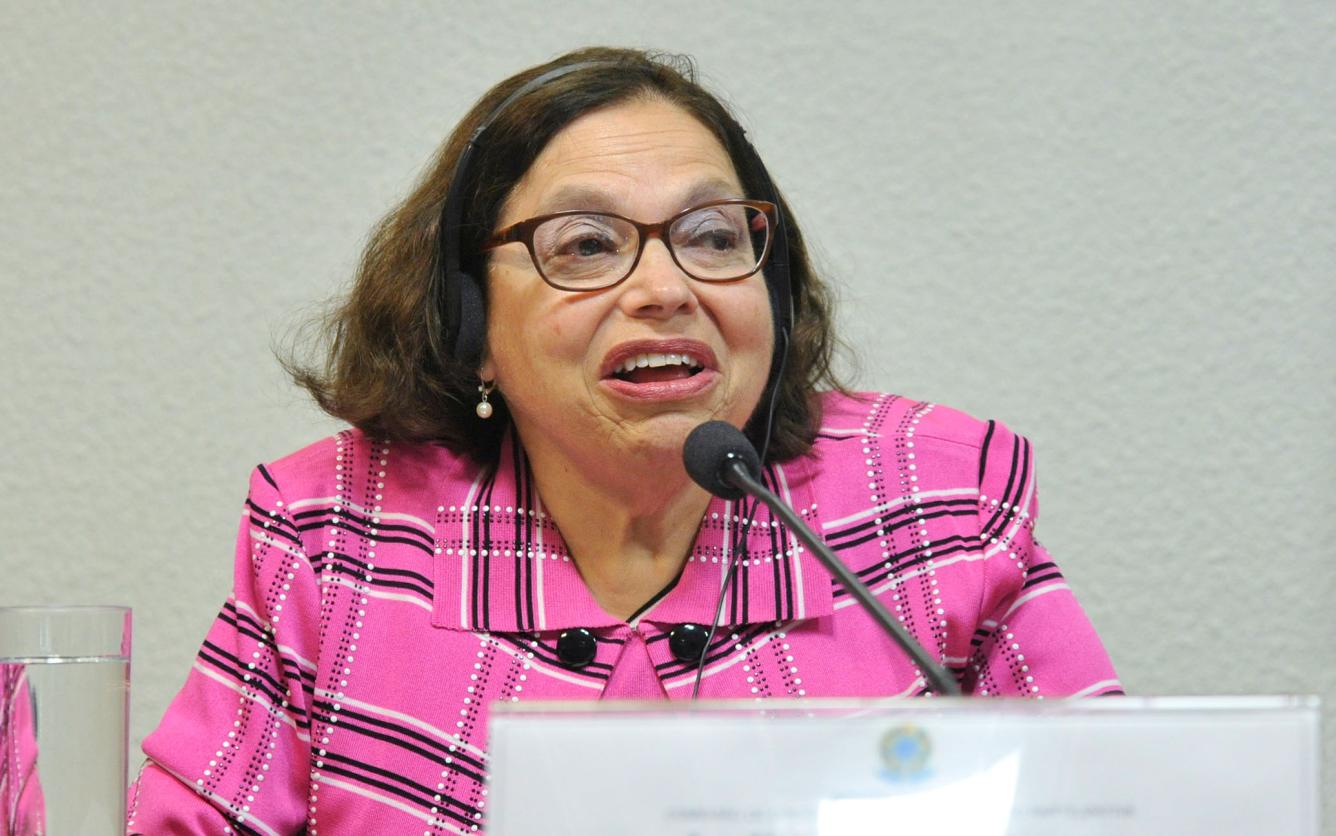 A preeminent activist who was instrumental in securing civil rights protections and reimagining life for people with disabilities has died.
Judy Heumann, known as the "mother of the disability rights movement," passed away Saturday at the age of 75 in Washington. Information posted to her personal website did not specify the cause.
Heumann contracted polio at the age of 2, which left her unable to walk, and set off a lifetime of activism to ensure that she and others with disabilities could be included.
Advertisement - Continue Reading Below
As a child, her parents were encouraged to institutionalize her, but instead fought to enroll her in school even after the kindergarten principal blocked her family from entering and deemed her a "fire hazard."
Later, Heumann sued the New York Board of Education after she was refused a teaching license over concerns that she would be unable to evacuate herself or others in the event of an emergency. She ultimately became the state's first teacher in a wheelchair.
Heumann went on to become a key player in the disability rights movement, helping to develop and ensure implementation of the Individuals with Disabilities Education Act, the Americans with Disabilities Act, the Rehabilitation Act and the U.N. Convention on the Rights of Persons with Disabilities.
Along the way, she organized pivotal protests — including one that shut down traffic in Manhattan and a 26-day sit-in at a federal building in San Francisco — as she lobbied for legislation to ensure equal rights for people with disabilities.
"It is hard to articulate the magnitude and impact of Judy Heumann's advocacy," said Maria Town, president and CEO of the American Association of People with Disabilities, who indicated that Heumann's death "came as a real shock."
"She used her own experiences of discrimination and segregation as motivation to join and catalyze a movement. Judy was on the forefront of so many of the disability community's greatest battles and was instrumental in building much of the infrastructure of our movement," Town said.
Heumann served as assistant secretary of the Office of Special Education and Rehabilitation Services at the U.S. Department of Education during the Clinton Administration. She was the World Bank's first advisor on disability and development and during the Obama administration she was the first special advisor for international disability rights at the State Department.
In 2020, Heumann was featured in the Oscar-nominated documentary "Crip Camp" about Camp Jened, a summer camp for people with disabilities in the Catskills that she attended in the 1960s and 1970s as a camper and a counselor. Heumann was one of several leaders of the disability rights movement to emerge from the camp.
"Some people say that what I did changed the world," Heumann wrote. "But really, I simply refused to accept what I was told about who I could be. And I was willing to make a fuss about it."
News of Heumann's death over the weekend brought in tributes from President Joe Biden as well as former Presidents Bill Clinton and Barack Obama, among others.
Read more stories like this one. Sign up for Disability Scoop's free email newsletter to get the latest developmental disability news sent straight to your inbox.