Should Special Educators Earn More Than Other Teachers?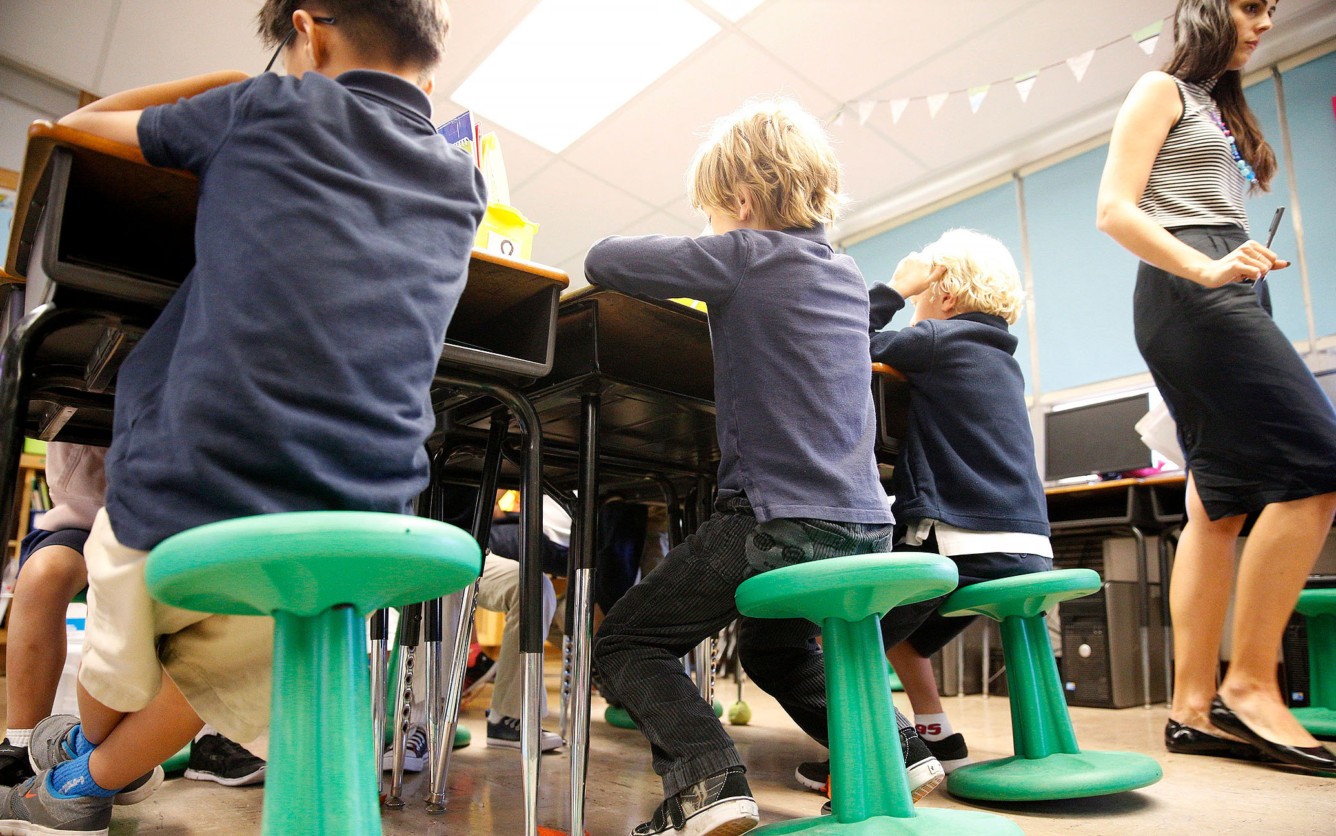 PORTLAND, Ore. — All special education teachers and special education aides in Oregon would receive 20% premium pay over their public education counterparts under a bill being considered by the legislature.
Those jobs are some of the most demanding and hardest to fill in urban and rural areas alike, and families of special education students have said repeatedly that their children are suffering due to educator turnover and shortage of special education employees.
Portland Public Schools, for example, has 26 immediate job openings in its special education department, by far the most in any area.
Advertisement - Continue Reading Below
The pay differential would apply to those who spend at least 75% of their hours on the job in a special education classroom.
Venus Reeve, a special education teacher at Awbrey Park Elementary in Eugene, said that in the past five years, she has worked with students who are nonverbal, dyslexic or on the autism spectrum, who have mobility challenges or learning disabilities, and with students just learning how to use the bathroom or hold a pencil. Some of her students have been physically aggressive with her and other caregivers, she said.
"I have to have knowledge of each disability and how it manifests in each individual child, the subject and curriculum at every grade level so that I can adapt and coordinate with teachers, and each family's culture and their personal goals for their children," Reeve said. "The differential offered begins to acknowledge the extra demands, training and workload required to be a full-time special education teacher."
According to the most recent figures published by the National Education Association, for 2020-2021, the average Oregon teacher earned $69,000, meaning typical premium pay for a special education teacher could be about $14,000 a year.
The fact that Oregon's powerful teachers union now backs the concept of a pay differential based on assignment rather than seniority shows how acute the need for special education educators has become. Overall, the number of teachers in Oregon schools hit an all-time high in the 2021-2022 school year, even as student enrollment has shrunk, but a few positions have proved stubbornly difficult to fill. That list also includes custodians, school counselors and bus drivers.
"When the pay is so low and the violence is so high that you can make more money and be safer working at a fast food restaurant than being a classroom aide, people don't want to stay and students lose out," said Reed Scott-Schwalbach, the president of the Oregon Education Association, during testimony on Senate Bill 283 earlier this month.
(The starting salary for a paraeducator at Portland Public Schools is $19.20. By contrast, starting salaries for "crew members" at Burgervilles around the Portland area range from between $14.75 to $18.75 an hour, according to current listings on Indeed.com.)
But Oregon has a long and strong tradition of giving local school boards, not the state, control over everything from curriculum to educator pay, and its 197 school districts are accustomed to bargaining with employee unions on their own terms. That has left some traditional allies on education issues with reservations about the current form of Senate Bill 283, particularly if it comes without a dedicated and long-term funding source.
"Decisions about how to hire, schedule and compensate staff are the responsibility of local school districts and education service districts, and those decisions are made by taking into account local budget parameters and local collective bargaining," said Morgan Allen, lobbyist for the Coalition of Oregon School Administrators.
Senate Bill 283 is sponsored by Senate Education Chair Michael Dembrow, D-Portland, who has served in the legislature since 2008 and announced that this is his final term in office. Dembrow told The Oregonian/OregonLive that the bill will "definitely be moving" this session, though amendments and changes are under consideration.
"We've been talking about these challenges since in-person learning recommenced last school year and have had a very large work group working on it, led by a bicameral, bipartisan group of legislators, including all those leading on education," Dembrow said.
All bills need to be scheduled for work sessions by March 17 in order to remain alive this year. Other portions of Dembrow's bill take aim at Oregon's well-documented shortage of substitute teachers, including a provision that would allow retirees to convert their teaching licenses into substitute licenses within three years of their retirement without paying any fees.
And it would create a task force to sketch out what a statewide educator salary schedule might look like, with a report due by September of 2024.
His is not the only bill to highlight special education services this session. Last week, the Senate voted 25-1 to pass Senate Bill 819, sponsored by Sen. Sara Gelser Blouin, D-Corvallis, which would require school districts to get written consent from parents before children with special needs can be consigned to a shortened school day.
In emotional testimony before the Senate Education Committee in February, parents from around the state told of their children with disabilities, who struggle with behavioral issues, being offered only an hour or two a day in school, if that.
Should SB 819 pass the House and be signed into law by Gov. Tina Kotek, parents could file a written objection to their students' schedules, and districts would be required to offer them a full-time school schedule within five days.
© 2023 Advance Local Media LLC
Distributed by Tribune Content Agency, LLC
Read more stories like this one. Sign up for Disability Scoop's free email newsletter to get the latest developmental disability news sent straight to your inbox.