Disneyland Rebuilds Mickey's Toontown From The Ground Up For Kids Of All Abilities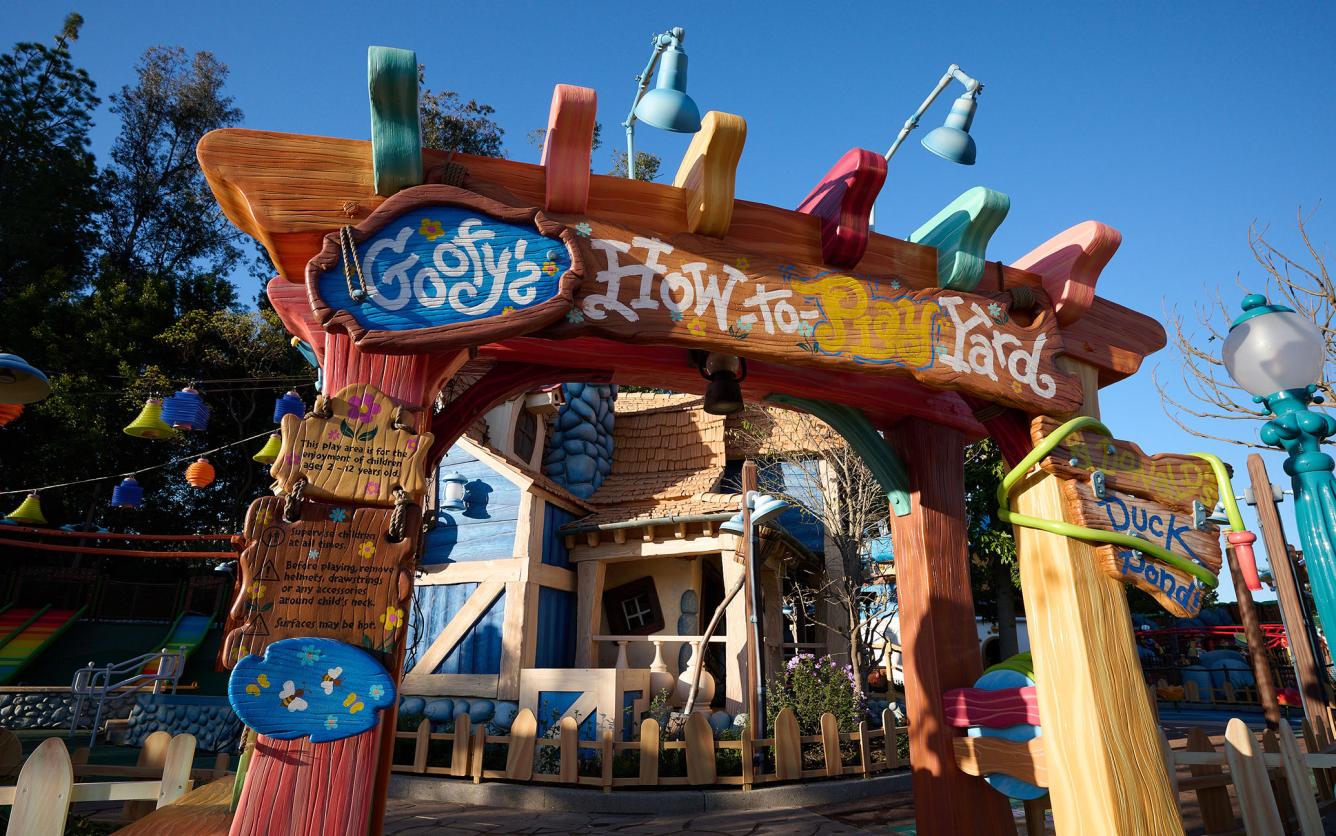 Kids in wheelchairs and on the autism spectrum will find play areas in the newly renovated Mickey's Toontown at Disneyland have been built from the ground up with their navigation and sensory needs in mind.
Walt Disney Imagineering has designed the refreshed Mickey's Toontown which returned over the weekend at the Anaheim, Calif. theme park with an eye toward removing as many barriers to play as possible and creating experiences for kids with differing needs and abilities.
Kids with physical, developmental, behavioral, emotional and sensory disorders and disabilities will find Mickey's Toontown a welcoming, playful and calming place.
Advertisement - Continue Reading Below
"We're going to try to make sure we're thinking about every single guest in here, making sure that every little one who comes to play here feels like we've designed the space for them," Imagineering Executive Portfolio Producer Jeff Shaver-Moskowitz said during a media preview of Toontown.
The curb-free Toontown will have wheelchair accessible ramps and pathways where kids can roll without obstacles or barriers.
The Centoonial Park fountain at the center of the land will have interactive play areas with water tables at lower heights for children's wheelchairs.
The new Dreaming Tree inspired by the place where Walt Disney daydreamed as a boy in his hometown of Marceline, Mo. will have wheelchair pathways through a maze of sculpted undulating roots.
The Fort Max elevated play area will have a ramp so kids can reach the overlook outpost. Nearby, a roller slide down an embankment hill will have a dedicated landing area where kids will have time to get back in their wheelchairs without pressure to get out of the way for the next slider.
The new Toontown will have soothing, calming and decompressing areas for kids on the autism spectrum.
A sound garden in Goofy's How-To-Play Yard will have sound effects that are calming and natural rather than mechanical and high pitched.
The noise levels have been purposely tamped down inside Goofy's House where a chaotic Rube Goldberg-like contraption fuels a candy-making operation.
Donald's Boat is filled with sensory and tactile experiences designed for kids on the spectrum.
The Popcorn Park tucked in a shady corner of Toontown was created as a quieter green space where kids on the spectrum who have been overstimulated by a day at Disneyland can decompress and relax. A softer, spa-like version of Toontown's soundtrack was specifically created for Popcorn Park.
The EngineEar Souvenirs gift shop sells adaptive Minnie ears headbands with a chin strap for visitors who wear a cochlear implant for hearing.
New companion restrooms have been built in Toontown for parents who want to accompany their children in the bathroom.
© 2023 MediaNews Group, Inc
Distributed by Tribune Content Agency, LLC
Read more stories like this one. Sign up for Disability Scoop's free email newsletter to get the latest developmental disability news sent straight to your inbox.