IDD Training For New Pediatricians Could Be Weakened, Advocates Warn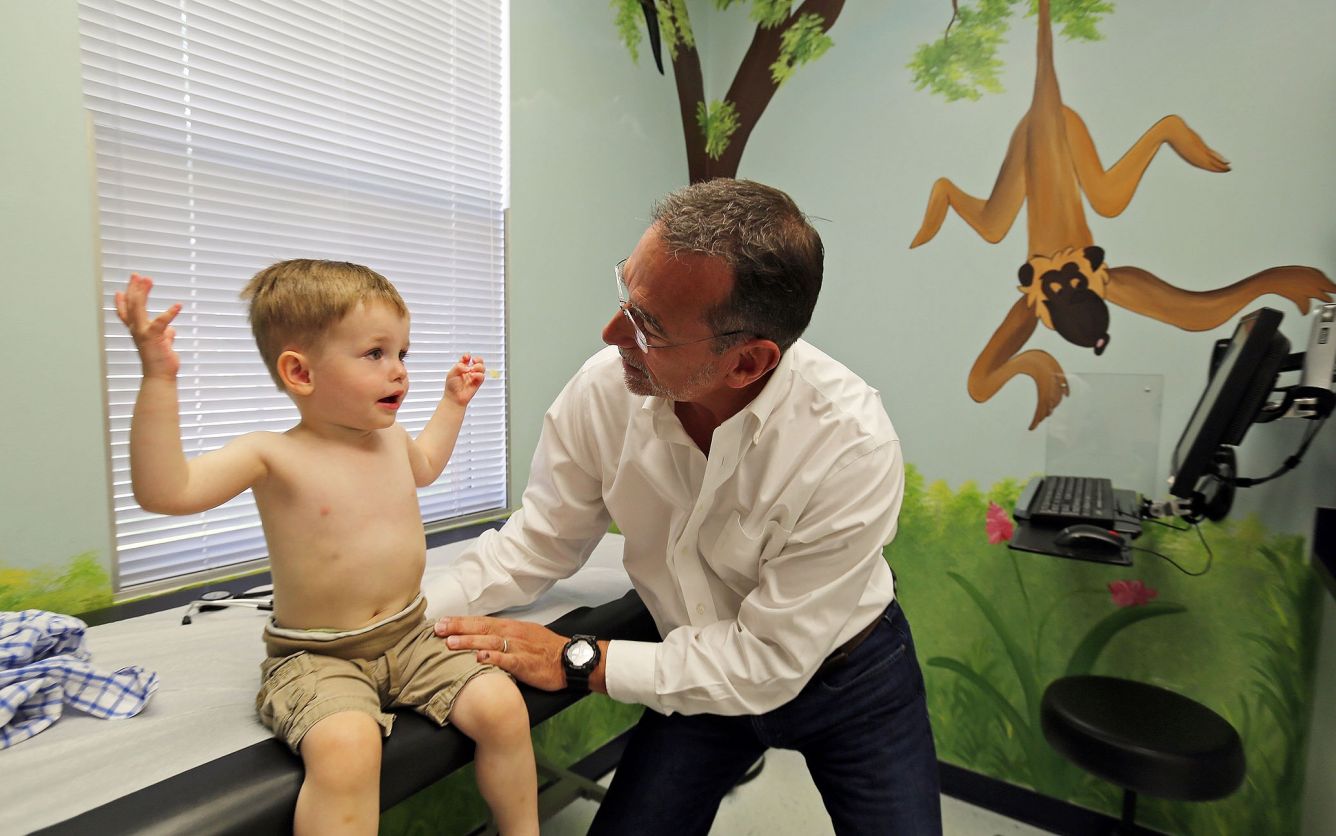 A proposed update to the requirements for training pediatricians is prompting concerns that future doctors may be less prepared to treat children with developmental disabilities.
The organization that sets standards for physician residency programs nationwide is considering major changes to the minimum requirements for pediatrician residency programs as part of a regular review that's done every 10 years.
Currently, the group known as the Accreditation Council for Graduate Medical Education, or ACGME, requires that pediatric residency programs include faculty members with board certification in developmental-behavioral pediatrics and several other specialty areas. The intent is that general pediatricians will learn directly from those with expertise in treating children with developmental, learning or behavioral issues.
Advertisement - Continue Reading Below
However, due to a shortage of developmental-behavioral pediatricians, ACGME now wants to do away with that mandate.
"The requirements were revised to allow greater flexibility in identifying appropriate faculty members and allow for faculty members who possess requisite expertise to teach residents in disciplines where there may not be sufficient board-certified physicians in certain subspecialty areas," reads the proposal. "Allowing educators who are not board certified in some subspecialty areas to participate in resident education will benefit the learners by exposing them to individuals with rich clinical expertise who may not have qualified to serve as faculty members under the current requirements."
The plan states that, if adopted, there should be no impact on patient care.
But not everyone is convinced. Several groups including Autism Speaks, the National Down Syndrome Society, the American Academy for Cerebral Palsy and Developmental Medicine, the American Academy of Developmental Medicine and Dentistry and the Society for Developmental and Behavioral Pediatrics are taking issue with the proposed change. They argue that it would leave general pediatricians even less equipped to treat a growing number of children with autism and other developmental disabilities while reducing exposure to developmental-behavioral pediatrics, likely limiting the number of pediatricians who pursue the subspecialty and worsening the shortage of practitioners in the field.
"This is a huge deal and threatens to have grave consequences for pediatricians' knowledge and skills regarding care of children with developmental disorders and special needs. Effectively, this change removes all quality control standards on the education of future pediatricians to care for children with developmental disorders," said Dr. Tanya Froehlich, a developmental-behavioral pediatrician at Cincinnati Children's Hospital Medical Center and president of the Society for Developmental and Behavioral Pediatrics.
What's more, if pediatric residency programs are no longer required to have developmental-behavioral pediatricians on faculty, Froehlich said that academic medical centers will be less likely to have developmental-behavioral pediatrics clinics, reducing access to such specialty care.
Dr. Daniel Coury, a developmental-behavioral pediatrician at Nationwide Children's Hospital in Columbus, Ohio and the medical director of Autism Speaks' Autism Care Network, called the idea of no longer requiring faculty with board certification in developmental-behavioral pediatrics "a step backward in the training of general pediatric residents."
"After decades of improving training in this area by requiring clinical learning experiences under the supervision of subspecialists, ACGME is allowing current subspecialist workforce shortages to have undue influence on a program's approach to providing this training," he said. "This sends a message that other health professionals in the clinical domain have similar qualifications and that (developmental-behavioral pediatricians) are not necessary."
While Coury acknowledged that psychologists, social workers and other behavioral health professionals do have some overlap with developmental-behavioral pediatricians, he said they are ill-equipped to offer the medical approach that these specialists provide.
"Removing the requirement for subspecialty board certified faculty lowers the bar for qualifications of the teaching faculty members, and subsequently degrades the training experience and eventual clinical care delivered by all graduates of pediatric training programs," Coury said.
Critics of the ACGME proposal say that the organization could better address the shortage of developmental-behavioral pediatricians by encouraging residency programs to offer joint appointments to faculty from partnering institutions, urging programs to work with developmental-behavioral pediatricians in private practice or to seek faculty who are board certified in neurodevelopmental disabilities. Alternatively, they say that ACGME could provide an exception to the requirements if programs are unable to find a qualified specialist rather than abandoning the existing standard altogether.
Currently, the proposal is up for public comment through Wednesday. After that, ACGME's pediatrics review committee will consider the feedback and submit a final proposal to the organization's board of directors before putting any changes in place this summer.
Read more stories like this one. Sign up for Disability Scoop's free email newsletter to get the latest developmental disability news sent straight to your inbox.