Chrysler Tailors Minivan For Those With Autism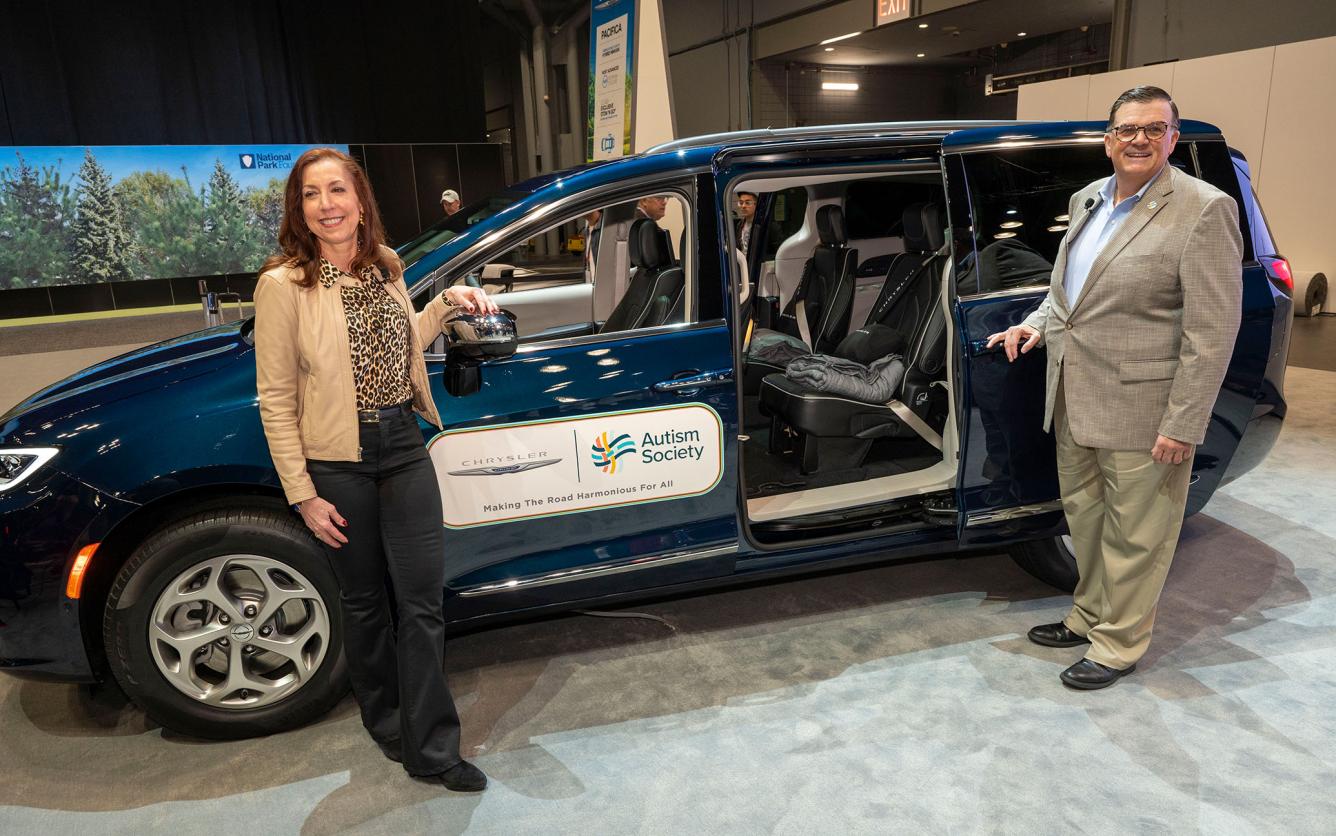 A major car company is unveiling a new package meant to help make driving a calmer experience as part of a larger effort to prioritize the needs of families of individuals with autism.
Chrysler introduced its "Calm Cabin" package, which is designed to transform the company's Pacifica minivan into a "sensory-supported mobile experience," at the New York International Auto Show this month.
The kit, developed as part of a partnership with the Autism Society of America, includes a seat-back organizer with room for a tablet and more, a meditative light, a sound therapy machine, a seat belt sleeve with a velvet feel, a travel pillow and a weighted sensory blanket.
Advertisement - Continue Reading Below
In launching the new offering, Chrysler and the Autism Society noted that riding in the car can be overstimulating and uncomfortable for people with autism, leaving them stressed and scared.
"At Chrysler, we believe it's no longer enough to be 'aware' of the millions of people living and thriving with autism, we must put acceptance into action," said Chris Feuell, Chrysler's brand chief executive officer. "We're proud to offer life-enriching opportunities for individuals with autism and their families with initiatives, such as our new Calm Cabin package, that bring a little harmony to people's lives, whether they are on a long road trip or running a quick errand."
In addition to the new package, Chrysler said that the Autism Society will advise them on the development of new products and provide inclusion training to staff at dealers and throughout the company.
The Calm Cabin package is expected to be available later this spring.
Read more stories like this one. Sign up for Disability Scoop's free email newsletter to get the latest developmental disability news sent straight to your inbox.