Postsecondary Programs For Students With Disabilities Begin Accreditation Process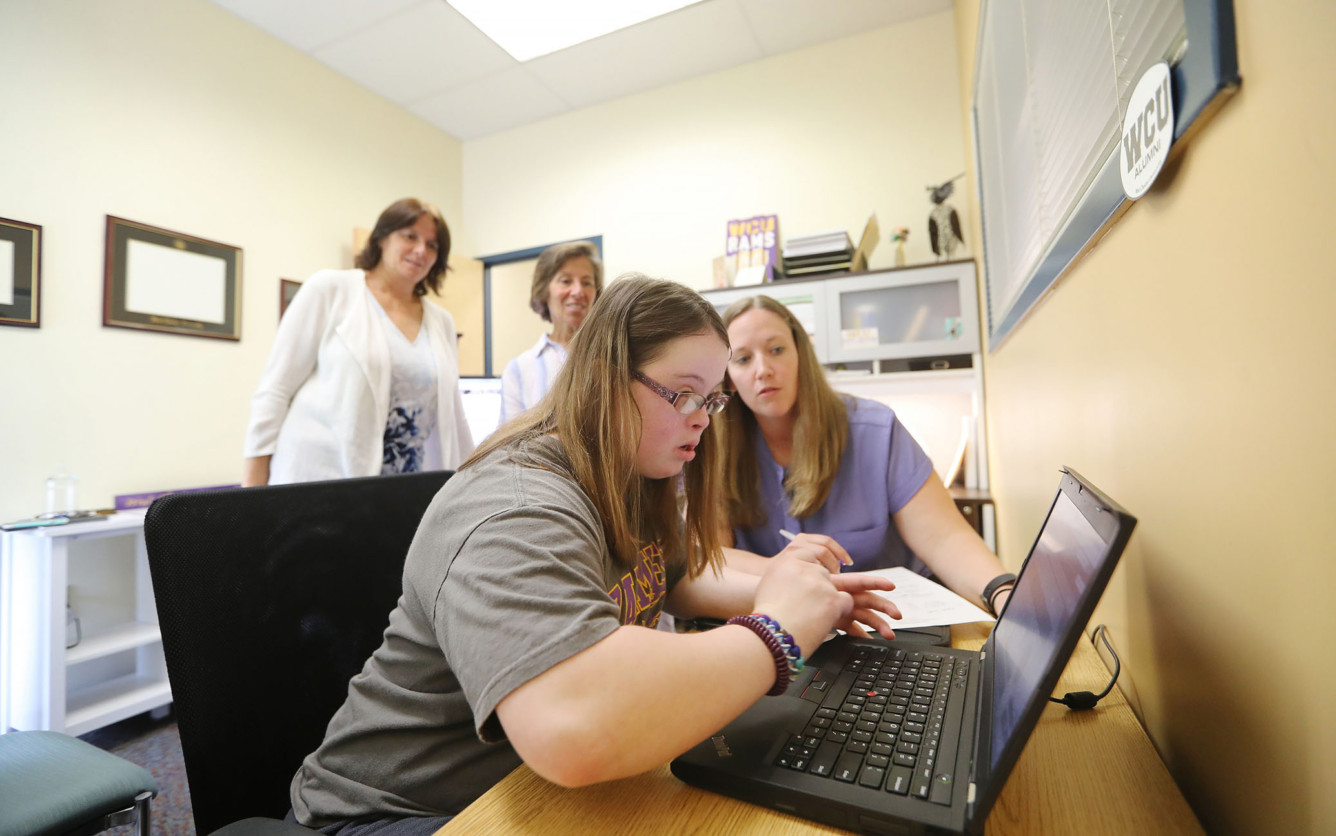 With hundreds of postsecondary programs for students with intellectual disabilities available nationwide, a newly formed accrediting agency is set to help families determine which ones are of the highest quality.
The number of programs at colleges and universities aimed at this population has ballooned to more than 300 in recent years, but they vary significantly in structure, length, how integrated they are in the campus and much more. As a result, families have had little way to assess different offerings despite program costs that can rival traditional college tuition.
That is set to change with the launch of an accrediting agency specifically focused on postsecondary programs for students with intellectual disabilities.
Advertisement - Continue Reading Below
The nonprofit Inclusive Higher Education Accreditation Council conducted its first site visit last month at Western Carolina University's University Participant Program, according to Martha Mock, executive director of the council and chair of the Think College National Coordinating Center Accreditation Workgroup, which worked for years to establish the standards that the new agency will implement.
In total, five programs are expected to go through the accreditation process between now and the 2024-2025 academic year, Mock said.
The process, which is expected to take about a year for each program to complete, includes a visit by peer reviewers who discuss the program with current students, alumni, faculty, staff, employers, university partners and families.
The other four programs have not yet been selected to be part of the pilot stage, but 31 have expressed interest, according to Think College, a national organization that promotes higher education options for people with intellectual disabilities.
The new accrediting agency is also expected to petition the U.S. Department of Education and the National Advisory Committee on Institutional Quality and Integrity to be recognized as a program accreditor.
Mock called the creation of the accreditation agency an "extremely significant milestone for the field."
"Once implemented, accreditation will allow students with intellectual disability and their families to have a standard measure of program quality," she said.
Accreditation standards for postsecondary programs for students with intellectual disabilities were first finalized in 2020, outlining a baseline of what programs should offer in terms of their mission, curriculum, student achievement, faculty, fiscal capacity and more.
Though programs will not be required to pursue accreditation, a 2019 survey of more than 100 postsecondary program directors found that 82% were "highly likely" or "likely" to participate.
Read more stories like this one. Sign up for Disability Scoop's free email newsletter to get the latest developmental disability news sent straight to your inbox.