Disability Activists Grace Cover Of British Vogue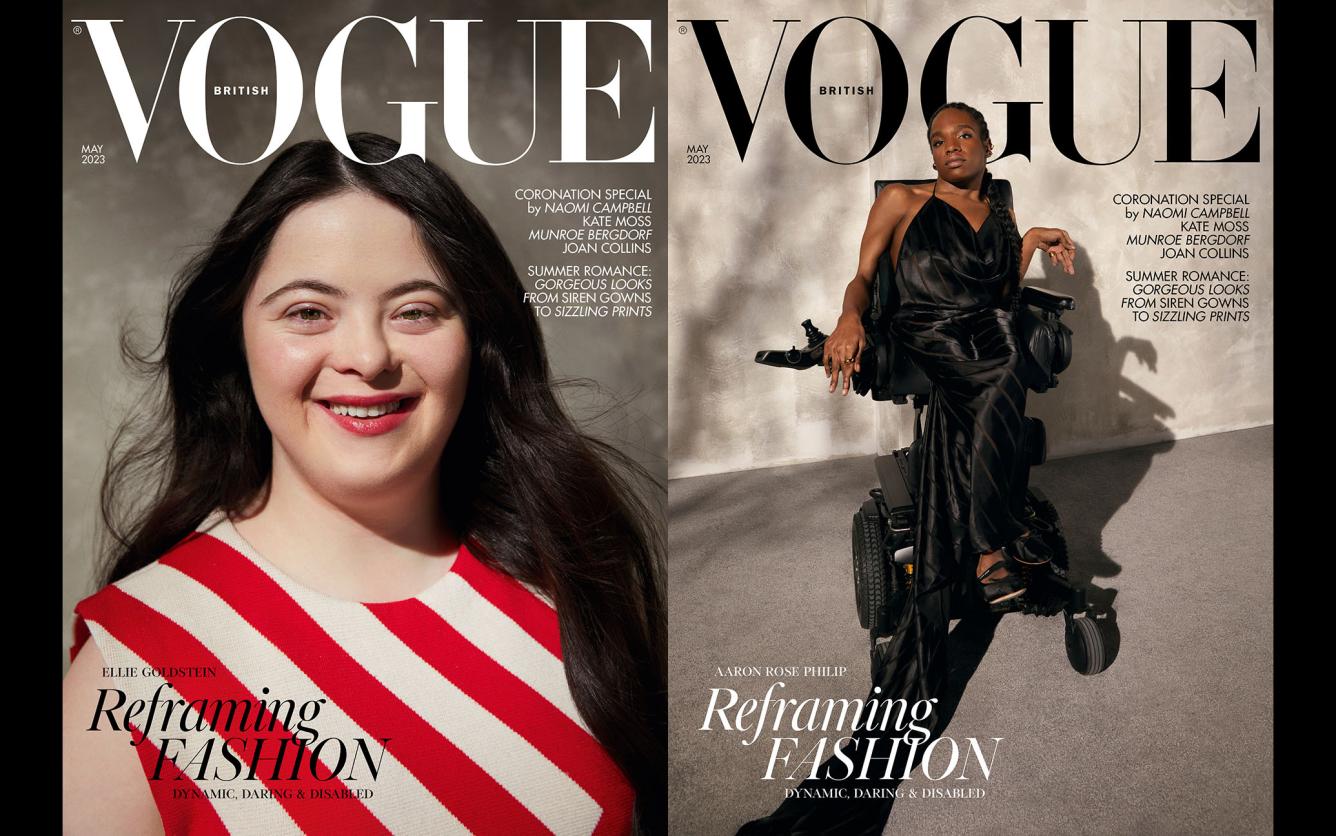 One of the most recognizable fashion magazines in the world is highlighting notable people with disabilities on its cover as part of a larger push toward acceptance in the industry.
The May issue of British Vogue will have five different covers, each spotlighting a person with a disability. The magazine will showcase 19 individuals with disabilities across fashion, sport, the arts and activism with interviews and an essay inside the issue and accompanying online content.
Dubbed "reframing fashion," the issue "highlights how the fashion industry can be more inclusive, and adapt to better support the disabled community," British Vogue said.
Advertisement - Continue Reading Below
The magazine worked with Tilting the Lens, an accessibility consultancy run by Sinéad Burke, one of the cover stars, to develop the issue. In addition to featuring people with disabilities, British Vogue indicated that it reviewed accessibility at its photo studios in London, added alt text on its website and social media and improved audio description in videos. All of these changes are expected to be maintained going forward.
"(Producing this issue) was a necessary and overdue education for all — and taught us many lessons we will carry forward into the future. Ultimately, these covers and portfolio ask a question: we all engage with fashion, but does fashion engage with all of us?" said Edward Enninful, editor-in-chief of British Vogue. "Dynamism of spirit, of talent, of imagination, is what the stars of this issue have in spades. It is this quality that the industry — and here I include Vogue — must also lean into if it is to better serve the disabled community, alongside the disabled community, with jobs, in the design of retail spaces, of photography studios, of digital interfaces, events, communications and, of course, clothes."
Cover stars for the issue include Burke, who is a little person, actress Selma Blair who has multiple sclerosis, ASL performer Justina Miles, as well as models Aaron Rose Philip, who uses a wheelchair, and Ellie Goldstein who has Down syndrome.
The May issue of British Vogue will hit newsstands April 25 and a digital and audio Braille version will be available May 5 through an arrangement with the Royal National Institute of Blind People, the magazine said.
Read more stories like this one. Sign up for Disability Scoop's free email newsletter to get the latest developmental disability news sent straight to your inbox.