State Launches Program To Teach Students About Inclusion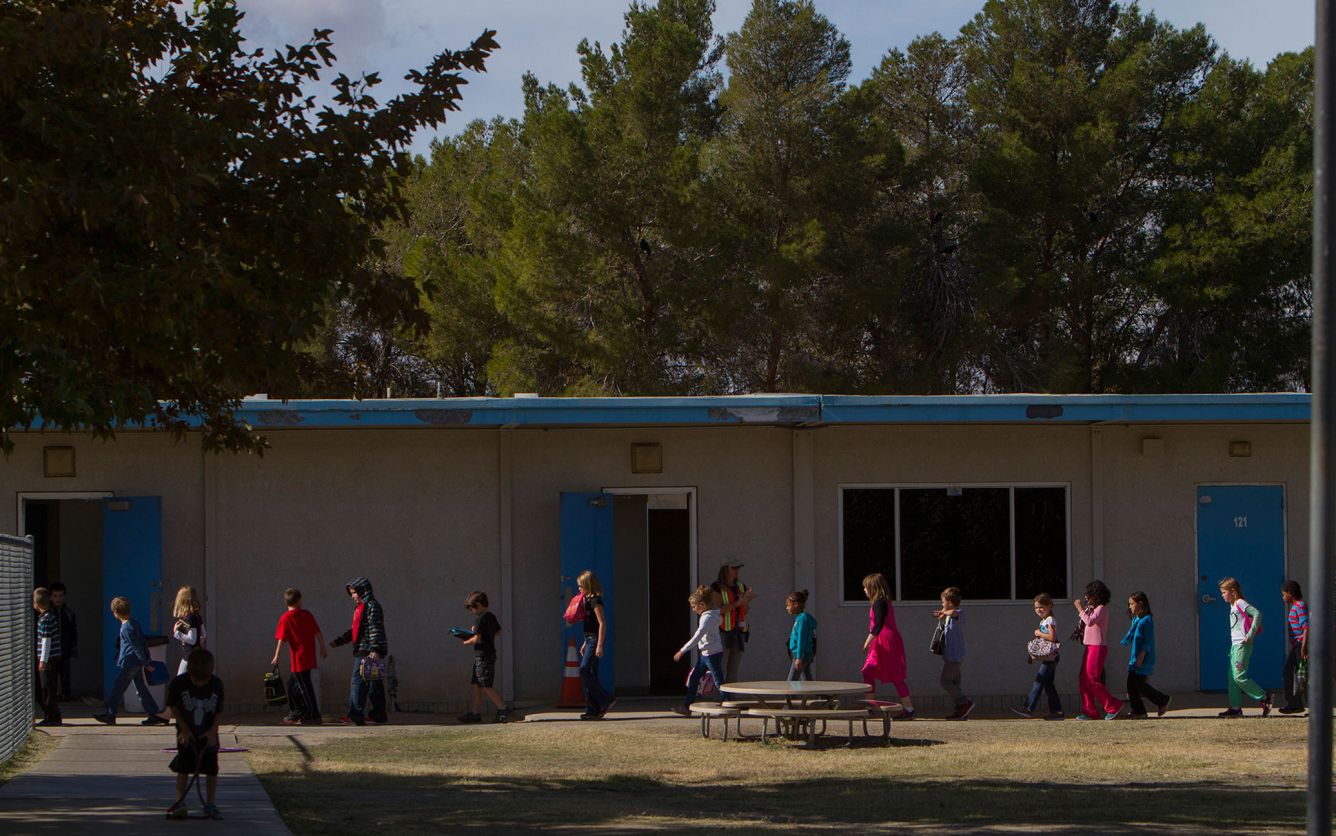 PITTSBURGH — School districts across the state, including those in Western Pennsylvania, could soon implement new curriculum focusing on political and historical contributions made by people with disabilities.
The Disability Inclusive Curriculum Pilot Program was launched this month by the Pennsylvania Department of Education after legislators last year voted to amend the Pennsylvania School Code to include the courses.
In addition to teaching about historical figures with disabilities, the program will promote topics that will help K-12 students understand that disabilities are natural.
Advertisement - Continue Reading Below
The goal is to impact the overall culture and environment of schools by reducing stigma around disabilities and including disability as part of a school-wide strategic plan.
"It's just wonderful that we can have this opportunity to teach children in school that there are a lot of famous people who have had disabilities," said Nancy Murray, senior vice president at Achieva, an advocacy group for people with disabilities that has locations in Pittsburgh and Westmoreland County.
Curriculum changes were introduced last year by state Rep. Jason Ortitay, R-South Fayette, in House Bill 1809. At the time, Ortitay said the classes would "demonstrate the profound, positive impact that disabled individuals have had on our society and work to create a more tolerant and inclusive world. Every student deserves to feel safe and supported."
The bill passed with bipartisan support.
Pennsylvania is now the first state to introduce disability into the curriculum in this comprehensive way, according to Temple University's Institute on Disabilities.
Under the program, school districts can apply for up to $30,000 in grant funding to help introduce disability-related curriculum. Successful applicants will receive $10,000 per year for three years, running through June 2026.
Curriculum can be implemented next school year.
Mary Anderson Hartley — executive director at the PEAL Center, or Parent Education & Advocacy Leadership, which has offices in Pittsburgh and Philadelphia to advocate for youth and young adults with disabilities — strongly encouraged schools to apply for the funding.
"While we are working to ensure more students can gain access, many students with disabilities are already included in classrooms," Hartley said. "Disability shouldn't be a mystery to all of their classmates. This embedded curriculum provides critical acknowledgement that people with disabilities live, work, play and lead in our communities."
Murray with Achieva quickly pointed to several historical figures with disabilities such as Winston Churchill, who is believed to have had bipolar disorder, and President Franklin D. Roosevelt, who had polio.
Eunice Kennedy Shriver founded the Special Olympics, the world's largest sports organization for children and adults with intellectual and physical disabilities. Her son, Anthony Kennedy Shriver, in 1989 founded Best Buddies International, which fosters one-on-one friendships between people with and without disabilities.
Today, U.S. Sen. John Fetterman, D-Pa., publicly acknowledged his struggle with clinical depression when in February he checked himself into a Washington hospital.
That decision, Murray said, "brought to life for people the importance of not hiding a disability. … There's no stigma attached to it."
She suggested that schools with programs like the Special Olympics and Best Buddies should "jump at this" curriculum because the groundwork is already laid.
Students involved in those programs, she said, could encourage others to take classes related to disability history while also helping to create the new curriculum.
As education around disabilities grows, Murray is now hopeful that students will realize "that today people with disabilities are models, they're business owners, they sit on boards of directors, they're legislators."
"Having a disability," Murray said, "doesn't hold a person back from doing all those things."
© 2023 Pittsburgh Post-Gazette
Distributed by Tribune Content Agency, LLC
Read more stories like this one. Sign up for Disability Scoop's free email newsletter to get the latest developmental disability news sent straight to your inbox.