Hershey's Commercial Spotlights Chocolate Taste Tester With Cerebral Palsy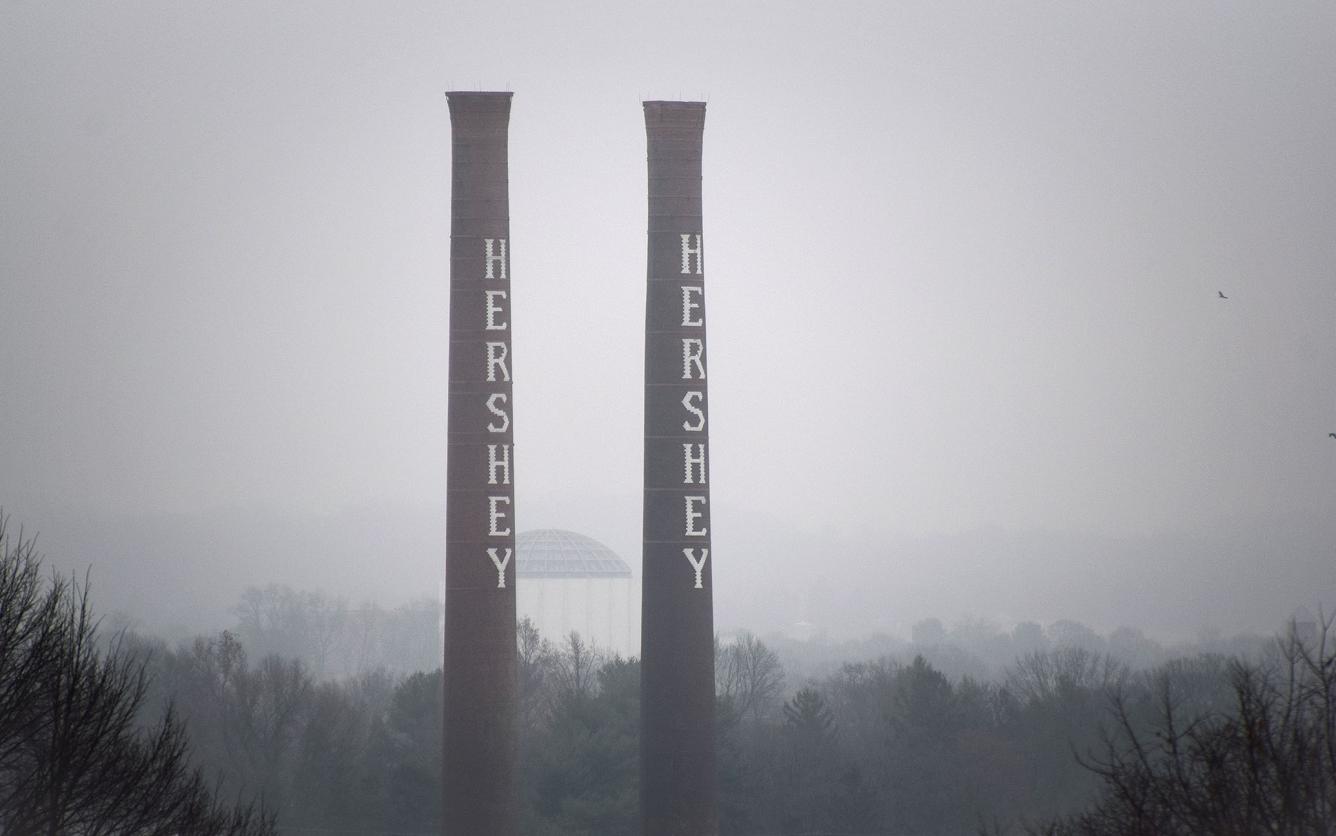 LEXINGTON, Ky. — A national Hershey's commercial that began this month and features the challenges of a second-grader promises to touch "many hearts," a company spokesperson told the Herald-Leader.
Lane Hartzel has cerebral palsy, which in his case means that he is nonverbal and nonmobile. Intellectually, he is "age appropriate," said his mother, Jennifer Hartzel. He communicates largely through head nods.
Anna Lingeris, a spokesperson for Hershey's, said the company has been working with Lane, who attends Westside Elementary in Cynthiana for about a year now as a chocolate taste tester.
Advertisement - Continue Reading Below
The new commercial shows Lane's family and his work with Hershey's, along with some scenes inside Westside.
For last year's career day, students came to school as their chosen role of an employee in a career. Staff at the school, where his mother is also a teacher, suggested several options for Lane. One was "Official Chocolate Taste Tester."
"As an opinionated, sweets-loving student, his school community knew it was a realistic fit. Lane's principal, Jon Hoskins, shared this story with us at Hershey's and over the last year, we've worked with Lane, his family and his school to make his dream a reality," Lingeris said.
Jennifer Hartzel said she was initially worried about the career day, but once Lane selected his choice of careers, the school staff made his name badge, gathered his costume and bought a chocolate bar.
The following week, Jennifer Hartzel posted about the day on Facebook and Hoskins shared the story with Hershey's.
Hoskins said Hershey's "ran with it," met the Hartzels and got to know the family and the school. Hershey's is still partnering with his school: Hershey's staff planned to attend a recent career day and have been intentional about what else they can do for Westside.
Lane's father, Tyler Hartzel, said Hershey's does not look at people with disabilities as different. He said company officials treated Lane with professionalism as he tested recipes for milkshakes.
There's no salary involved, said Tyler Hartzel, "just as much chocolate as they can ship him." Tyler Hartzel is also a public school teacher at Southside Elementary in Harrison County.
Lane received the "ultimate summer assignment" last year collaborating with Hershey's to select the most delicious chocolate milkshake flavor, said Lingeris.
He hosted a special event for the second grade at Westside, where his classmates were treated to a milkshake.
He shared and celebrated his experience with a special community screening of the video about his "job" this past December.
"Lane's headstrong spirit has inspired many, including us at Hershey's," said Lingeris. "This story has touched many hearts and has the potential to touch many, many more."
The favorite recipe he tested is called "Lane's All the Chocolate" milkshake, which features multiple kinds of Hershey's chocolate, ice cream and whipped cream.
It's currently not available to the public, though Lingeris said to "stay-tuned."
© 2023 Lexington Herald-Leader
Distributed by Tribune Content Agency, LLC
Read more stories like this one. Sign up for Disability Scoop's free email newsletter to get the latest developmental disability news sent straight to your inbox.