'Profound Autism' Accounts For More Than 1 In 4 Cases, CDC Finds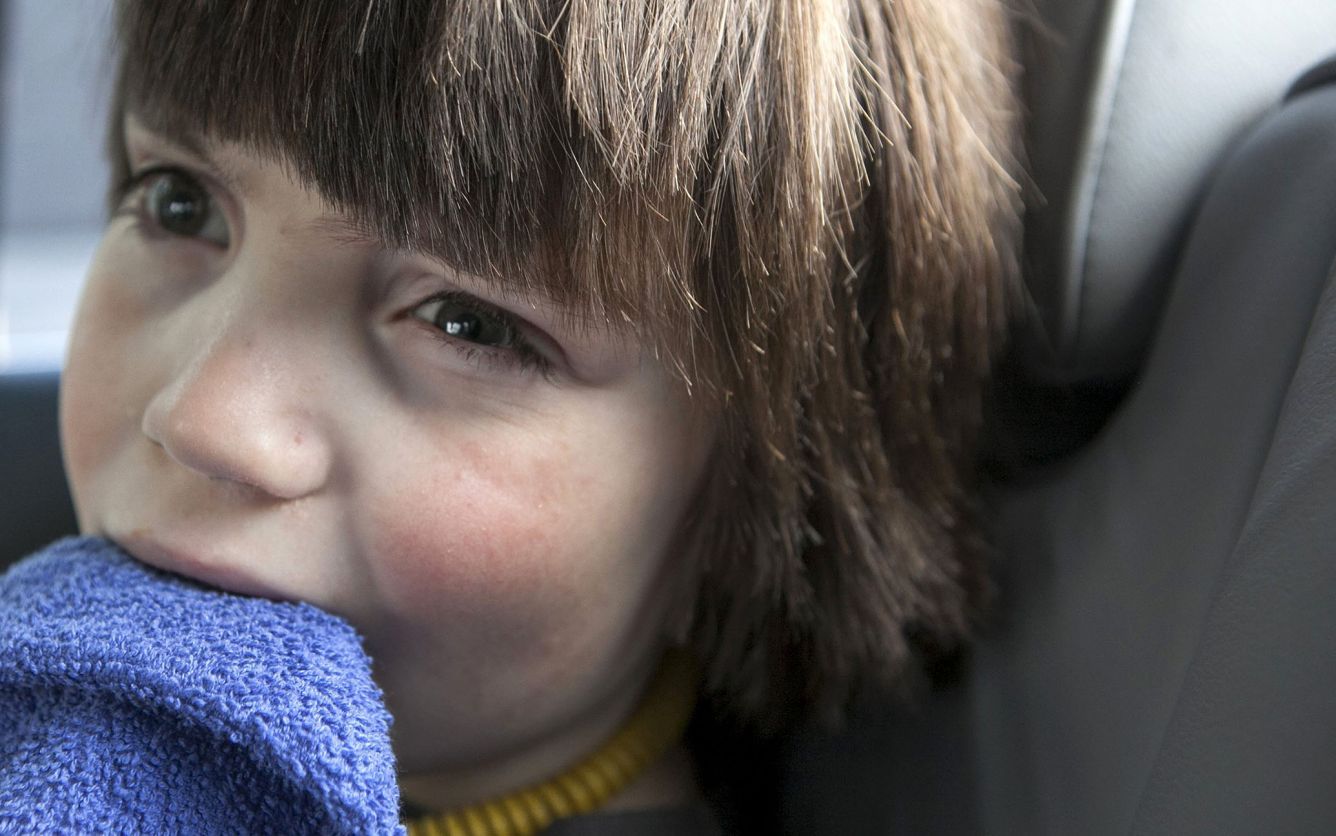 With a new report, the Centers for Disease Control and Prevention is tacitly embracing a recently coined autism classification and providing a first-of-its-kind breakdown on the number of kids on the severe versus milder ends of the spectrum.
Researchers from the federal health agency published a study this month in the journal Public Health Reports indicating that 26.7% of children with autism have what's known as "profound autism," meaning that they are nonverbal, minimally verbal or have an intelligence quotient of less than 50.
Other kids with the developmental disability have more mild presentations, the study found.
Advertisement - Continue Reading Below
The term profound autism is new, with an international panel of experts first calling for the distinction in an article published in The Lancet in late 2021. They argued that the needs of people on the spectrum who require 24-hour care are being obscured by being lumped into the same diagnostic category as individuals who are capable of earning college degrees.
The latest research is based on data collected through the CDC's Autism and Developmental Disabilities Monitoring Network, which regularly conducts surveillance on the prevalence of autism among 8-year-olds in select communities across the country. For the study, researchers looked at information from 20,135 kids with autism across 15 sites who were age 8 between 2000 and 2016.
"We saw this as an opportunity to use CDC's ADDM Network data to bring data to the discourse around profound autism to better describe those who met The Lancet commission's profound autism criteria and changes in prevalence over time," said Michelle Hughes, an epidemiologist at the CDC's National Center on Birth Defects and Developmental Disabilities who led the study.
The study found that the prevalence of both profound and non-profound autism grew over time, but the increase was more substantial for children with milder presentations.
"This means that over time, there has been a lower proportional representation of those with profound autism compared to those with non-profound autism," Hughes said.
Kids with profound autism were more likely to be girls, be from racial and ethnic minority groups and come from households with lower socioeconomic status, the researchers found. These children also were more commonly born early or at low birth weight and to have self-injurious behaviors, seizure disorders and lower adaptive scores.
"We need to know how many people have profound autism so that we can properly plan for their school and residential needs and improve the services they receive," said Alison Singer, president of the Autism Science Foundation and a co-author of the new report and a member of The Lancet commission. "Their needs are going to be very different than those of an autistic person graduating from Harvard Law School."
But not everyone is happy to see the CDC and others using the classification of profound autism.
"While I think it is fine for the CDC to analyze how many people in their autistic sample are nonspeaking or have intellectual disabilities, even among and between those groups, people's support needs and how their disabilities affect them can dramatically vary," said Zoe Gross, director of advocacy at the Autistic Self Advocacy Network. "We are concerned to see the CDC using a term like profound autism, especially given the lack of an evidence base for autism subtypes."
Read more stories like this one. Sign up for Disability Scoop's free email newsletter to get the latest developmental disability news sent straight to your inbox.