Paying Family Caregivers Could Alleviate Shortage Of Providers, Study Finds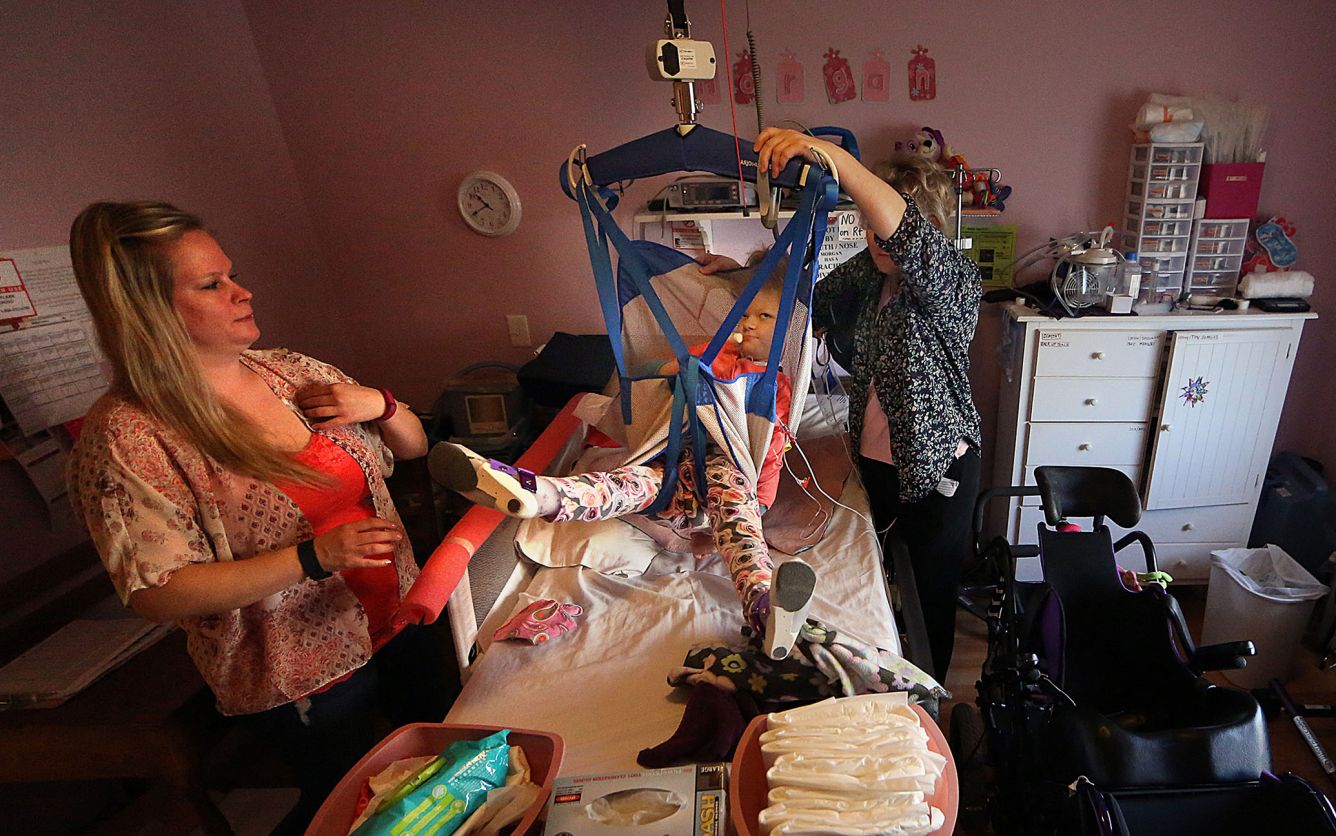 As a severe shortage of in-home care providers strains families and has forced some people with developmental disabilities to remain hospitalized, new research is offering up a solution.
Training family members to become certified nursing assistants and then paying them to care for their children with complex medical needs could solve two problems, a new study suggests. It could alleviate home health worker shortages and provide a continuity of care that can lead to better health outcomes.
The findings come from a study published recently in The Journal of Pediatrics comparing care provided between 2017 and 2019 by traditional certified nursing assistants and family members who were trained for the role through a Colorado Medicaid program.
Advertisement - Continue Reading Below
Across 861 children, researchers found that the level of care was similar whether it was provided by professional certified nursing assistants or family members with comparable training, but turnover was significantly lower in cases where the caregiver was a relative even if they were being paid less.
What's more, paying family members to be caregivers can also alleviate the financial stress of having to leave a job or reduce work hours due to lack of staff to address a child's needs, the researchers said.
"Colorado's family-centered model addresses the significant shortage of health care workforce while providing additional income to parents who are compelled to leave work to care for their children," said the study's lead author Dr. Carolyn Foster of the Ann & Robert H. Lurie Children's Hospital of Chicago and the Northwestern University Feinberg School of Medicine. "This program may not be a fit for all situations but is a meaningful option for many children going without enough services."
While some states allow grandparents and other relatives to be paid to provide care, most states do not let parents receive pay to offer medical care for their children. Foster said that's something that policymakers may want to reconsider.
"Our study provides evidence that paid family caregiving as a concept is feasible and can be successfully applied to meet the home care needs of children with medical complexity," Foster said. "States should consider adopting policies that promote avenues to allow for parents to obtain CNA or other relevant credentials and to be paid for their child's at-home medical care. Such policies would enable state programs to meet their legal obligation to provide medical services for enrolled children while also reducing family financial strain and providing care continuity for these children."
Read more stories like this one. Sign up for Disability Scoop's free email newsletter to get the latest developmental disability news sent straight to your inbox.