Apple Rolls Out Accessibility Features Aimed At Users With Developmental Disabilities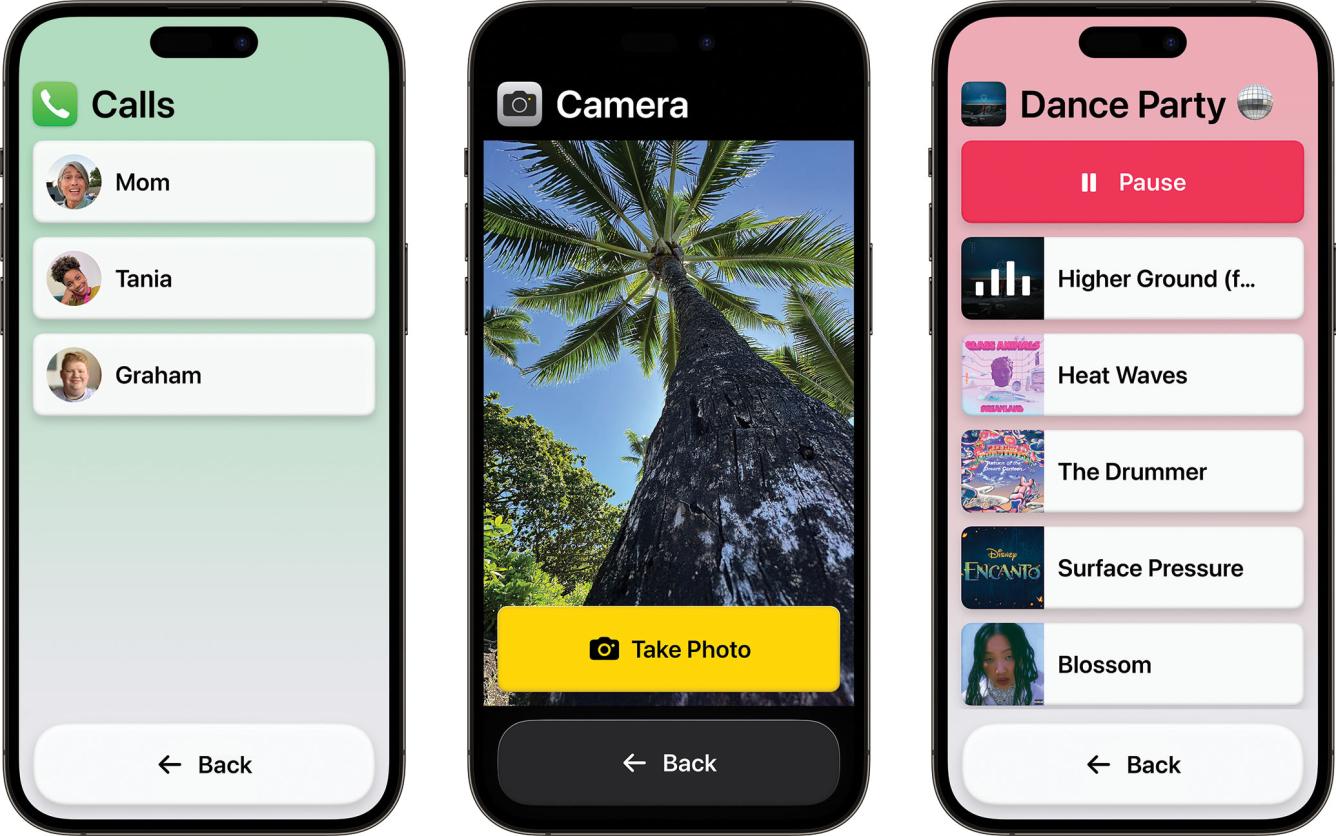 Apple is introducing a host of new features to make the iPhone and iPad easier to use for people with cognitive disabilities and those who are nonspeaking.
Software coming later this year will include Assistive Access, which will allow users to "distill apps and experiences to their essential features in order to lighten cognitive load," the technology giant said this week.
The new functionality means that individuals with disabilities or those supporting them will be able to pare down the home screen or options within an app. For example, users could set the camera on their device to simply display a button that says "take photo" rather than showing options for photo, video and other settings.
Advertisement - Continue Reading Below
Assistive Access also allows apps to be displayed with high contrast buttons and large text labels and gives users the choice of a grid-based or row-based layout.
"The intellectual and developmental disability community is bursting with creativity, but technology often poses physical, visual or knowledge barriers for these individuals," said Katy Schmid, senior director of national program initiatives at The Arc of the United States. "To have a feature that provides a cognitively accessible experience on iPhone or iPad — that means more open doors to education, employment, safety and autonomy. It means broadening worlds and expanding potential."
In addition to Assistive Access, Apple said it will expand its offerings for those who are nonspeaking or at risk of losing their speaking abilities.
Live Speech will allow users the ability to have their iPhone, iPad or Mac speak what they type. The feature will work for in-person conversations, phone and FaceTime calls, Apple said. Users will be able to save common phrases to allow for faster responses.
Meanwhile, an option called Personal Voice will give people who are at risk of losing their speech the opportunity to record 15 minutes of audio to create a voice that sounds like them that can be used with the Live Speech function.
Another feature called Point and Speak will make it easier for those with vision issues to make sense of physical objects that have multiple text options. With this option, a user could run their finger across the buttons of a microwave, for example, and their Apple device could announce each option on the keypad, the company said.
"Accessibility is part of everything we do at Apple," said Sarah Herrlinger, senior director of global accessibility policy and initiatives at Apple. "These groundbreaking features were designed with feedback from members of disability communities every step of the way, to support a diverse set of users and help people connect in new ways."
Read more stories like this one. Sign up for Disability Scoop's free email newsletter to get the latest developmental disability news sent straight to your inbox.