Two-Thirds Of NYC Public Schools Not Fully Accessible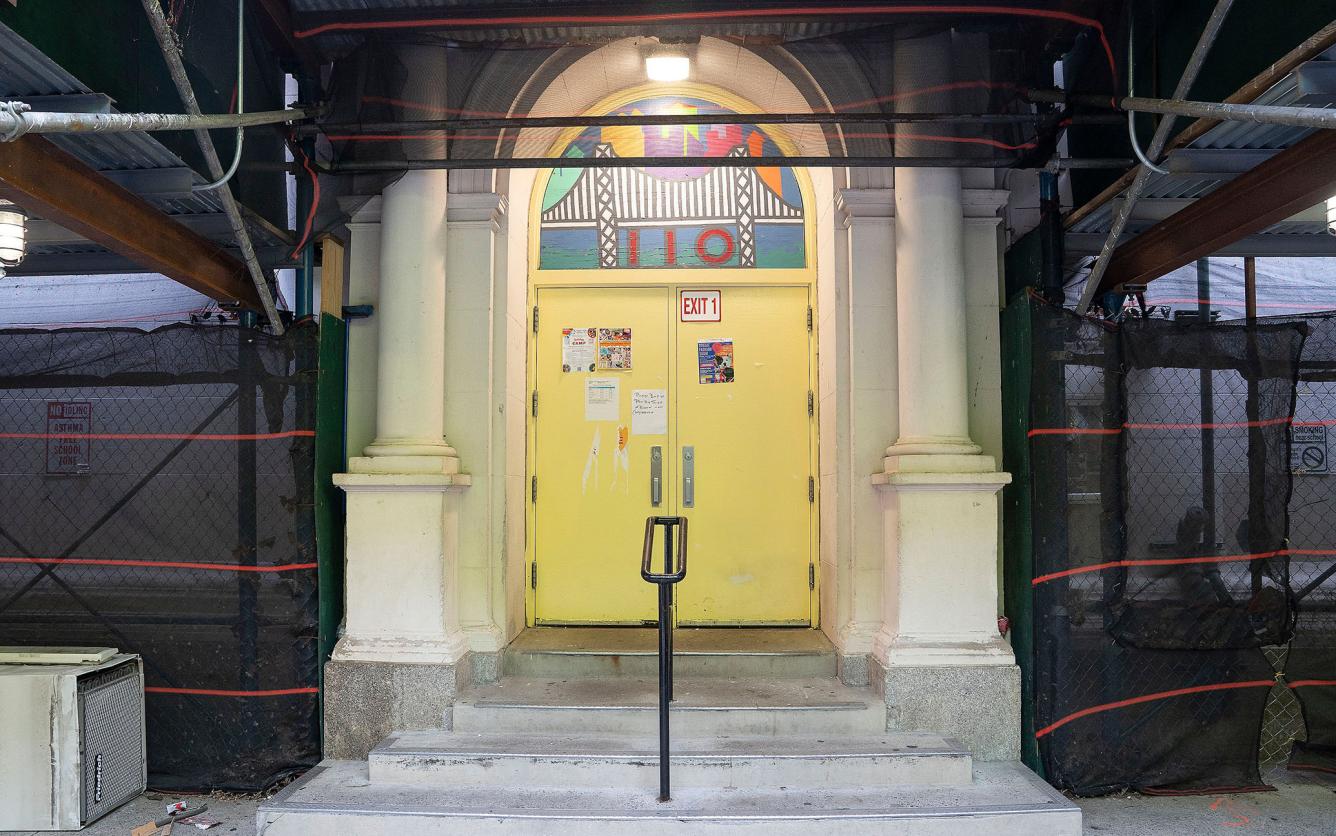 NEW YORK — More than two-thirds of New York City public schools are not fully accessible for students with physical disabilities, making many programs out of reach for children in wheelchairs or with limited mobility, according to a new report out this week.
At four in 10 schools there are no accessible classrooms at all, stranding hundreds of kids at the schoolhouse door when classes resume in just a couple of weeks, researchers found.
"No child should be turned away from a school because the facilities are not accessible," said Kim Sweet, executive director of Advocates for Children of New York, which published the analysis.
Advertisement - Continue Reading Below
Under federal law, people with disabilities are entitled to equal access to public programs and services, including public schools. While the city has taken long-delayed steps in recent years to move closer to that promise, scores of children are still shut out of their neighborhood schools.
Just short of 500 local public school students have disabilities classified as "orthopedic impairments" on their individualized education programs, according to city data. But that figure obscures more than 2,500 students categorized as having "multiple disabilities," which may include a physical condition, or without specifically designed programs.
The rough sketch also does not account for the untold number of children briefly on crutches or otherwise struggling to get around, teachers and school workers pushed out of job opportunities, and aging parents or grandparents who cannot attend graduations, parent-teacher conferences or other events.
The problem has not affected all corners of the five boroughs equally.
Roughly one in 10 school buildings are fully accessible in Districts 8 and 14 in the South Bronx and northern Brooklyn. On the other end of the spectrum, at least half of the public schools in Queens' District 24, spanning from Ridgewood to Corona, are fully accessible.
On the Lower East Side of Manhattan, mom of two kids Yuvania Espino struggled to find a public school for her eldest daughter, Mia, 14, who has cerebral palsy, a muscular disorder and developmental delay.
Mia started using a wheelchair when she was 3 years old. She attended Public School 138 in Harlem until the fourth grade — when she could not matriculate to the next class with kids in her grade because the room was on the third floor of a building with no elevator.
Espino transferred Mia to a series of private schools for students with disabilities on the Upper West Side, then in NoMad, where she could focus on her education and life skills.
"We wanted accessibility to be something that was in the background," said Espino. "No parents should have to look at schools, fall in love with the program, and wonder if their kid can get into the building."
While the program is a fix for Mia's classes, her younger sister, Kira, 8, still attends public schools that the family sometimes cannot enter for holiday events and award ceremonies.
"Because you need this accommodation, you're treated like a second-class citizen. It makes me question the message sent to children," Espino said.
There are more than 1,400 public school buildings, many of which are more than a hundred years old.
But school accessibility has gained momentum in recent years. Only 18% of schools were fully accessible in 2018, compared with 31% in the next school year, the report showed.
The Daily News ran a front-page story about Espino that fall with the print headline "CITY FAILS MOST NEEDY." By the next month, the city allocated $750 million for school accessibility projects under the current five-year capital plan, now in its final year.
Officials will propose their next capital plan this November. Advocates are pushing for the city to allocate $1.25 billion for such projects through 2029, with the goal of making at least half of buildings fully accessible.
"The next capital plan should build on the progress that has been made and move us closer to a system in which all schools are fully accessible," said Sweet, of Advocates for Children.
The School Construction Authority would not say whether it would meet the advocates' demands.
"This report acknowledges how far we have come, and the ongoing $750 million commitment in our current capital plan towards our shared goal of making school buildings more accessible," said spokesman Kevin Ortiz, who pointed to an additional 65 accessibility projects in the pipeline.
"We are on track to make a third of the buildings throughout the city fully accessible and at least half of elementary school buildings fully or partially accessible," he added.
© 2023 New York Daily News
Distributed by Tribune Content Agency, LLC
Read more stories like this one. Sign up for Disability Scoop's free email newsletter to get the latest developmental disability news sent straight to your inbox.