Biden Administration Proposes Rule To Curb Disability Discrimination In Health Care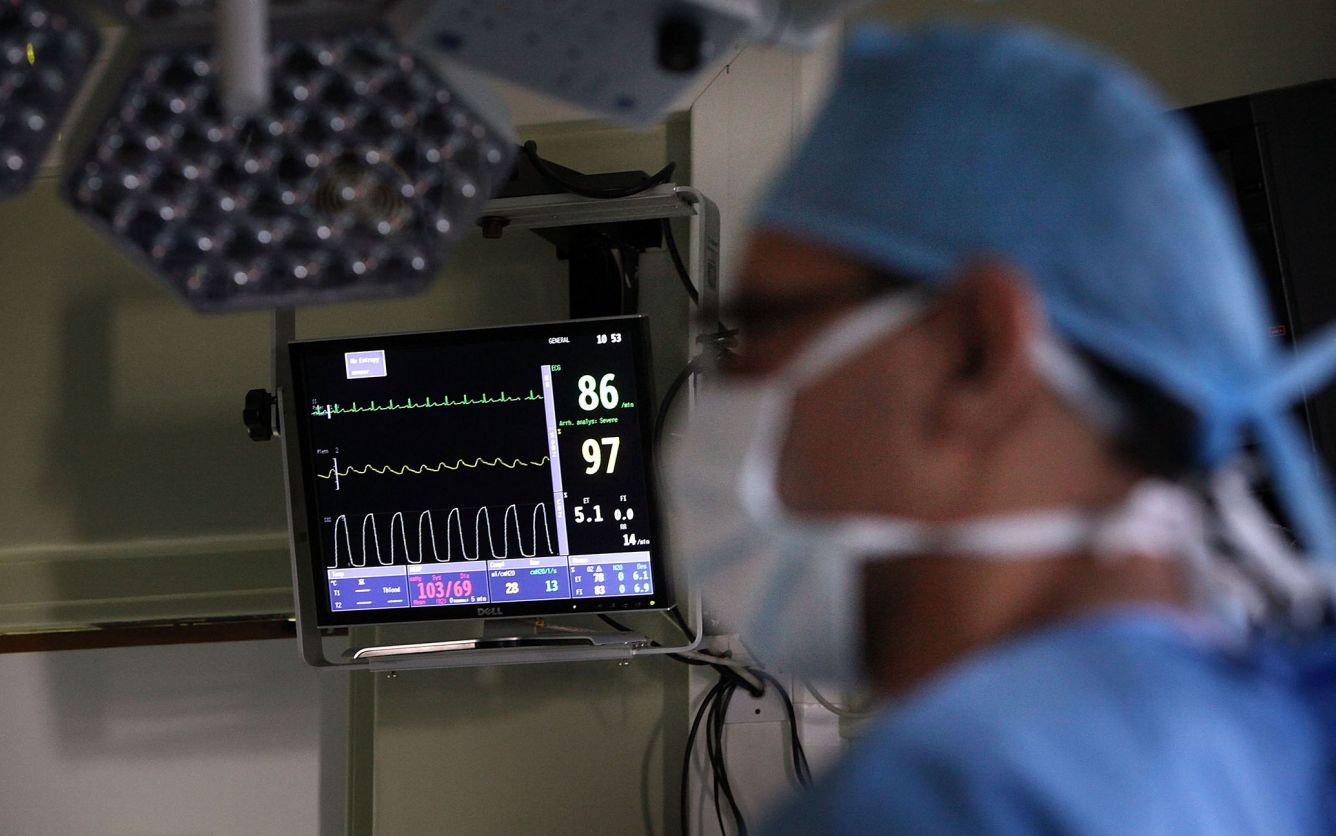 Federal officials are proposing new regulations prohibiting medical providers from discriminating against people with disabilities and setting new standards for accessibility at the doctor's office.
The U.S. Department of Health and Human Services said Thursday that it is proposing a rule that "updates, clarifies and strengthens" regulations related to Section 504 of the Rehabilitation Act almost 50 years after the law originally passed.
Specifically, the rule would bar medical treatment decisions from being based on biases or stereotypes about disabilities. Likewise, judgements about the value of an individual's life or their burden on others could not factor into treatment decisions related to organ transplants, life-sustaining care, crisis standards of care or otherwise.
Advertisement - Continue Reading Below
The proposal also establishes enforceable standards for accessible medical diagnostic equipment and would require certain medical providers to have at least one accessible exam table and one accessible weight scale within two years of the rule being finalized.
"It's 2023, yet for many Americans accessing basic health needs is still challenging. Some persons with disabilities may have to drive hours to get an accessible mammogram or receive the benefit and advancements of our health care system," said HHS Secretary Xavier Becerra. "This historic proposed rule will advance justice for people with disabilities and help ensure they are not subjected to discrimination under any program or activity receiving funding from HHS just because they have a disability."
The rule would apply to programs and activities that receive federal financial assistance or those that are conducted by a federal agency. It requires that services be provided for people with disabilities in the most integrated setting possible, sets standards for web, mobile and kiosk accessibility for health-related programs and bans the discriminatory use of value assessment methods.
In addition, the proposal would ensure that child welfare programs do not discriminate against individuals with disabilities in parent-child visitation, reunification services, child removals and child placement, guardianship, parenting skills programs, foster and adoptive parent assessments and other services.
HHS officials said the regulatory changes would better align Section 504 with the Americans with Disabilities Act and case law.
"While we have made significant progress since Section 504 was signed into law nearly 50 years ago, there is more work for us all to live up its promise to the American people," said Melanie Fontes Rainer, director of the HHS Office for Civil Rights. "Today's rule is long overdue and a major step forward in the fight to ensure that people with disabilities are not excluded from or discriminated against in health care and social services across the United States."
The move to update regulations related to Section 504 comes nearly three years after HHS put out a request for information on disability discrimination in the health care and child welfare systems. In making the request in 2021, the agency said that even though Section 504 prohibits disability discrimination, officials knew that "significant discrimination" occurred in both areas.
Since that time, disability advocates have kept up pressure on HHS to act citing discriminatory health care rationing in crisis situations, inaccessible medical equipment, issues accessing organ transplants, communication problems and more.
Maria Town, president and CEO of the American Association of People with Disabilities, said the impact of the proposal cannot be overstated.
"Once enacted, this rule will be one (of) the most substantial federal advancements towards health equity and access for disabled people in American history," she said. "Today's Notice of Proposed Rulemaking, when finalized, will not only improve equitable health care for disabled people, it will be lifesaving and result in a health and human services system that works better for all Americans."
The proposed rule will be up for public comment for 60 days before it can be finalized.
Read more stories like this one. Sign up for Disability Scoop's free email newsletter to get the latest developmental disability news sent straight to your inbox.