Court Rules Facility Can Continue To Use Electric Shock On Those With Severe Behaviors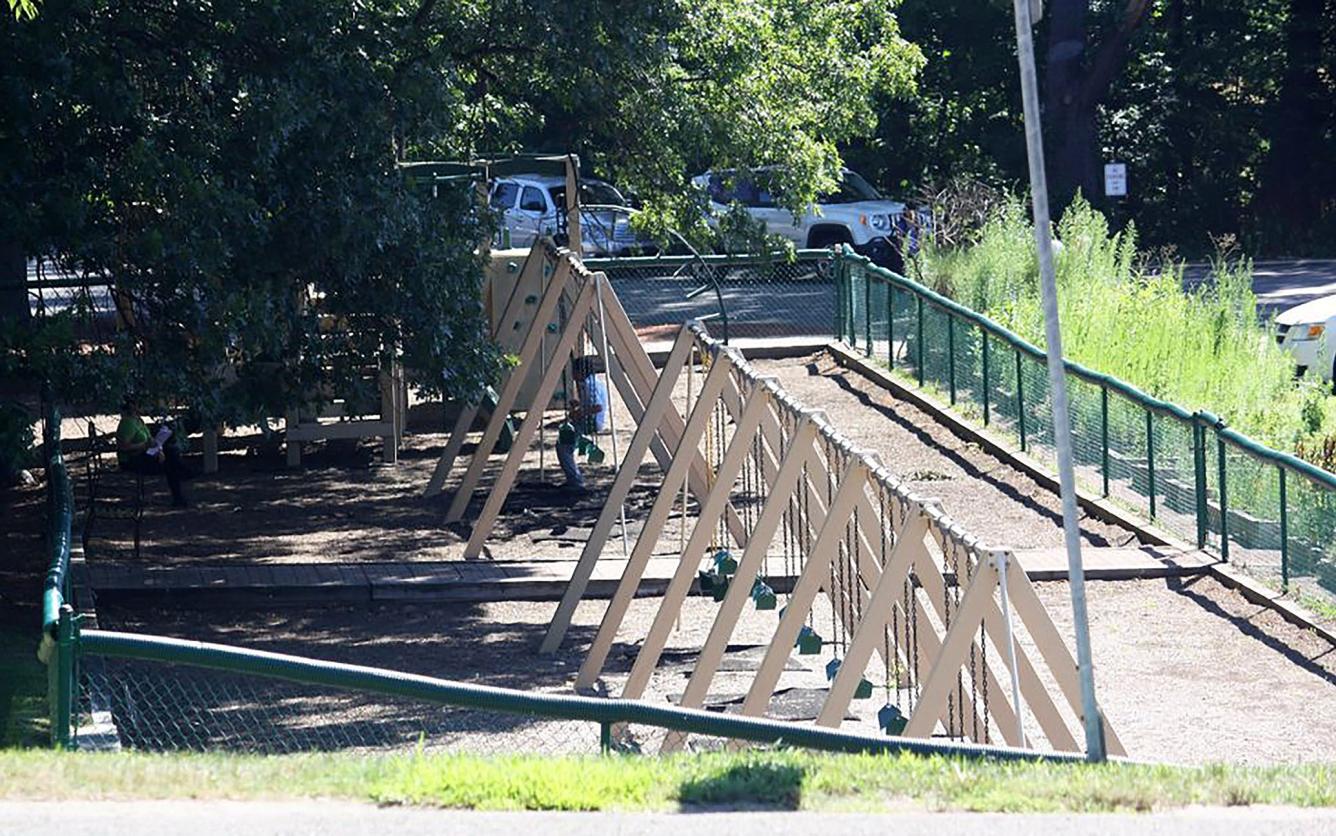 SPRINGFIELD, Mass. — A Massachusetts facility is allowed to continue to use controversial devices to electric shock its clients after a ruling by the Supreme Judicial Court last week.
The Judge Rotenberg Center (JRC), a day and residential schools for students with special needs in Canton, has become known for using electric shock devices on clients for self-injurious or aggressive behavior. It is the only facility in the country to use them and has been the center of many advocates' concerns.
"The ruling ensures that the lifesaving, court approved electrical stimulation device (ESD) treatment remains available to those for whom all other treatment options have been tried and failed," JRC and the JRC Parents Association wrote in a statement.
Advertisement - Continue Reading Below
JRC states that its clients have had behaviors that result in "profound physical injuries including blindness and mutilation" prior to the devices.
"Allowing the use of ESDs as part of these clients' treatment plans is a matter of life or death," the statement read. "JRC and the parents and guardians of JRC's clients will continue to ensure that this treatment remains available to those for whom all other treatment options have been tried and failed."
There are more than 300 people who attend or live at JRC and about 55 people are approved for the devices.
However, advocates are adamant there are other options.
Nancy Weiss, who wrote a book examining the events and places "that contributed to the inability of the state of Massachusetts to stop the use of electric shock," said the "painful behavioral interventions are not only inhumane, they are clearly unnecessary."
"The procedures used at the Judge Rotenberg Center fly in the face of everything the professional community now knows about the science of effective behavior modification," Weiss said in a statement. "It is now well established that a range of behavioral approaches are available which are not only humane but are more effective than using severe, painful punishment."
Dozens of articles, including on MassLive, have been written about the Canton facility.
In 2012, a video was released during a court case against JRC showing student Andre McCollins being tied by the arms and legs to a restraint board and shocked multiple times. CBS News confirmed he was shocked more than 30 times over a seven-hour period.
His mother, Cheryl McCollins, told CBS News her son was first shocked for not taking off his coat but was shocked again for tensing his muscles and screaming. His mother claims he has suffered permanent damage as a result.
JRC states it no longer uses the restraint board and shocks together.
In 2016, MassLive spoke to a former student, Terri Du Bois, who said she had one of the devices while she was there.
Du Bois said punishments depended on what rule she broke. She said she was shocked for yelling, swearing, getting out of her seat without permission and grabbing others.
The devices have also been reported to malfunction. She recalls one day after she got out of the shower when, she said, the device shocked her 10 times.
"I just kept screaming, 'Get it off of me, get it off of me,'" she said.
Another former JRC student, Jennifer Msumba, said she became depressed while attending the school. Instead of correcting the behaviors the GEDs were designed to fix, she said she just found "more secretive" ways to do them.
"Crying was also a behavior that I got in trouble for, so I had to cry in secret," Msumba said in video testimony used in a Food and Drug Administration hearing on GEDs.
Msumba said she'll never be the same, and she'll never understand why the people at JRC did those things to her.
"I would ask God to make my heart stop because I didn't want to live when that was happening to me," she told CBS News. "I just wanted to die and make it stop."
Msumba released a book, "Shouting At Leaves" in 2021 regarding her time at the center. She has also shared some of her story on TikTok.
In March 2020, the FDA banned electrical stimulation devices (ESDs) used for self-injurious or aggressive behavior. But that decision was overturned.
The FDA warned in its petition that the "FDA determined that those devices present unreasonable and substantial risks of both physical and psychological injury."
"The shocks cause pain that has been described as 'extremely painful,' 'excruciatingly painful,' 'like a dentist drilling on an un-anesthetized tooth,' like a 'bulging and a ruptured disc,' like 'a thousand bees stinging you in the same place for a few seconds,' and as 'the most painful thing I've ever experienced,'" the petition states.
Seven senators asked the FDA and U.S. Department of Justice to "continue to prioritize the protection of people with disabilities by ending this dangerous practice" and thanked them for filing an appeal to the overturned decision. But none of those signatures are senators from Massachusetts, where the facility is located.
Last week's Supreme Judicial Court decision was 69 pages and was regarding a 1987 consent decree obtained by JRC that shields the organization from efforts stemming from a history of "bad faith" actions to ban the practice.
The ruling, Justice Scott B. Kafker said, was specifically about the consent decree. Although, Kafker acknowledged the impact the decision has.
"This case thus involves a heart-wrenching issue: continue to protect a controversial practice that has widely been criticized, or pave the way for its prohibition at the risk of subjecting these vulnerable patients to a life of sedation and restraint, or extreme self-injury," Kafker wrote.
Massachusetts Attorney General Andrea Joy Campbell said she was "profoundly disappointed" by the ruling.
"I stand ready to work with the legislature and the governor to take action to end this practice," she wrote on X, formerly known as Twitter. "I'm also calling on the Food and Drug Administration to follow through on its announced plan to issue a new rule banning the GED skin shock device."
© 2023 Advance Local Media LLC
Distributed by Tribune Content Agency, LLC
Read more stories like this one. Sign up for Disability Scoop's free email newsletter to get the latest developmental disability news sent straight to your inbox.