'One-Stop Shop' Down Syndrome Clinic For Kids, Adults Opens Its Doors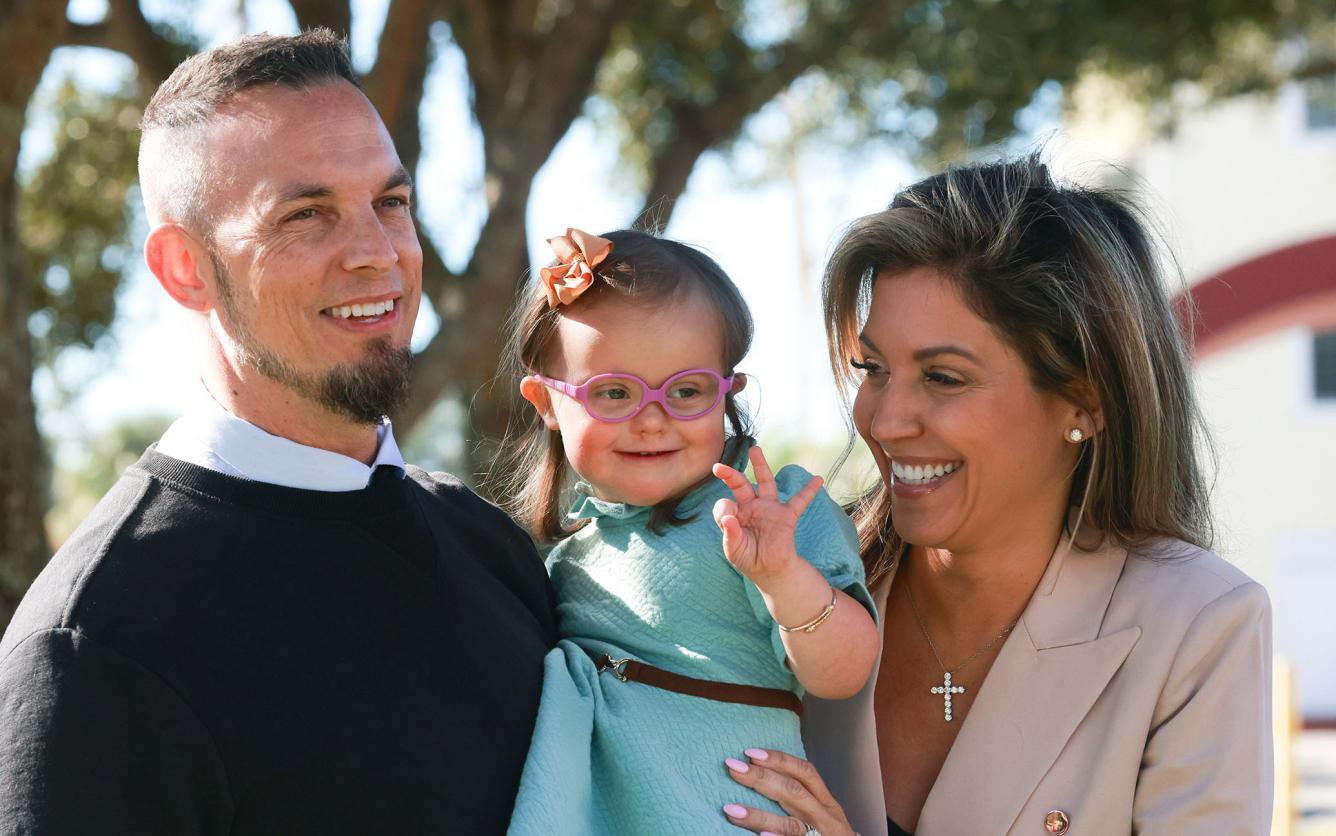 ORLANDO, Fla. — Amid a critical shortage of providers, AdventHealth for Children in Orlando has launched a clinic that will treat patients with Down syndrome from diagnosis throughout adulthood, a first in the Southeast.
About 5,100 children are born with Down syndrome annually in the U.S., according to the National Down Syndrome Society. This intellectual and developmental disability comes with an increased risk of health complications like heart defects. However, there are very few specialists or primary care providers who are willing to treat patients with Down syndrome, especially once they reach their 20s, said Heather Barnes, executive director of the Down Syndrome Association of Central Florida.
"Our families struggle just to get an appointment," Barnes said. "Especially as they transition to adulthood … I have families calling every week, saying, 'I can't find an adult provider to see my adult child.'"
Advertisement - Continue Reading Below
AdventHealth for Children is offering continuity of care for patients with Down syndrome by creating one location where someone with Down syndrome can get treatment for their entire life. Last week was the grand opening of the SMILE with Stella Tremonti Down Syndrome Clinic, named for the daughter of founding donors Victoria and Mark Tremonti, former guitarist for the Grammy award-winning band Creed.
"It can be overwhelming when you have a child with Down syndrome, with a lot of information thrown at you all at once," Tremonti said during a press conference recently. "We want to develop something that will be, eventually, a one-stop shop."
Two-year-old Stella sat in his arms, beaming.
"We're just so proud of her. She's made such a big change in our lives, all of our friends' lives. She's made everyone around her better people," said Tremonti.
The clinic has adult and pediatric doctors working at the same location, and includes a care coordinator specifically hired to assist families of patients with Down syndrome. The coordinator was funded by the Down Syndrome Association of Central Florida, which also helped create this clinic along with the National Down Syndrome Society.
Central Florida mom Jenn Sikora knows firsthand how crucial this clinic is.
Her son, Sean Sikora, has Down syndrome and is about to turn 21. They're in the process of transitioning away from the pediatric specialists who they've seen for years, she said during the press conference.
"We're leaving behind the world where everything's safe and easy, and it's a little nerve-wracking. But we're very excited for this clinic because we know that there's a tremendous need," Sikora said.
The clinic's services extend beyond the medical realm, aiming to provide holistic support. Staff can help children with Down syndrome enroll in school and help adults find jobs, said Dr. Stacy McConkey, medical director of pediatrics at the clinic.
"Our team is very aware of all of the resources that are out there for families, and make sure that they get to take full advantage," said McConkey.
The lack of providers for people with Down syndrome has many causes, said Dr. Asef Mahmud, lead physician for the program's adult care. It also isn't unique to this group. It's a struggle for patients with many developmental and intellectual disabilities to find care.
Patients with these conditions need additional assistance for basics like bloodwork and vaccinations, something most practices don't have the time to offer. Many people with Down syndrome or other disabilities are on Medicaid, which many practices don't take. Further, though pediatricians typically receive training on treating and interacting with patients with Down syndrome in medical school, adult doctors often haven't, Mahmud said.
The issue was brought to the forefront in Orlando last summer, too, when the Special Olympics took place in the city. Globally, for every 10 athletes on a Special Olympics team, two have never had an eye exam, four have untreated tooth decay and six are overweight, according to 2017 athlete data.
A Special Olympics International survey found that 56% of medical students reported that medical school graduates are "not competent" to treat people with intellectual disabilities.
Mahmud said he's largely had to forge his own path to become a specialist for adults with Down syndrome. He refers to the specialty as "the Wild West."
"I'm sort of figuring things out on my own. (Parents) come to me, and I don't necessarily have social services or specialists that I can refer them to," Mahmud said. "But this program, it's like a home base. Everyone has the same goal. Everyone's like-minded. We're all going to have resources."
© 2023 Orlando Sentinel
Distributed by Tribune Content Agency, LLC
Read more stories like this one. Sign up for Disability Scoop's free email newsletter to get the latest developmental disability news sent straight to your inbox.