'Retarded' Comedy Routine Pulled From Showtime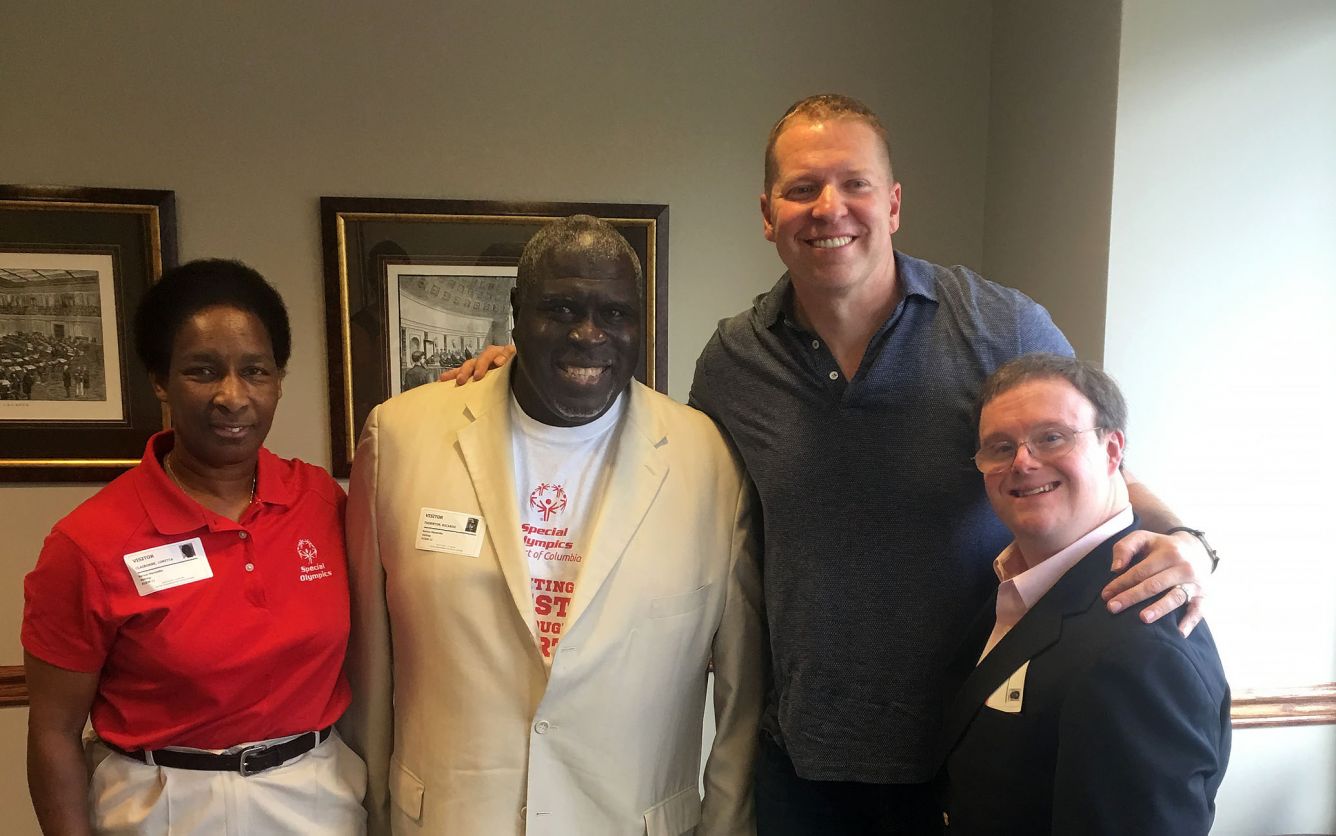 After being blasted by disability advocates, a comic who repeatedly used the word "retard" and mocked people with intellectual disability as part of a Showtime special has removed the content.
Gary Owen met with four self-advocates this week in Washington, D.C. after agreeing to yank a portion of his 2015 Showtime special called "Gary Owen: I Agree With Myself," which remains available via On Demand.
As part of the 75-minute program, Owen discussed his "retarded" cousin Tina and spoke of her contracting a sexually transmitted disease.
Advertisement - Continue Reading Below
"I didn't know retarded people had sex," Owen told his stand-up audience before pondering what sex could be like for her and a man with intellectual disability.
During the routine, Owen also took jabs at Special Olympics athletes and defended his comments to the audience saying, "it's cool, it's my cousin."
Special Olympics, The Arc and other disability advocacy groups banded together this spring to call on Showtime to take down the content, which they called "verbal violence."
The groups' efforts culminated with a meeting between Owen and self-advocates Julie Petty, Loretta Claiborne, Ricardo Thornton and Frank Stephens.
"The meeting was educational, positive and productive," the four said in a statement released after sitting down with Owen. "The outcomes from the meeting were significant. Mr. Owen made positive commitments regarding use of the 'r-word' in his comedy routine."
In addition to pulling the controversial segment from his cable special, a representative for the comedian indicated that Owen will no longer be using the "r-word" in the future.
"The inclusion of my cousin in my routine was never meant to hurt anyone," Owen said in a statement to Disability Scoop. "Out of sensitivity to and respect for the community that was upset, I removed the related segment of my Showtime special."
A spokeswoman for the cable network said they are "pleased to support Gary Owen's decision to edit his Showtime comedy special" and that the updated version is now available.
Read more stories like this one. Sign up for Disability Scoop's free email newsletter to get the latest developmental disability news sent straight to your inbox.