Trump Win Brings Uncertainty On Disability Policy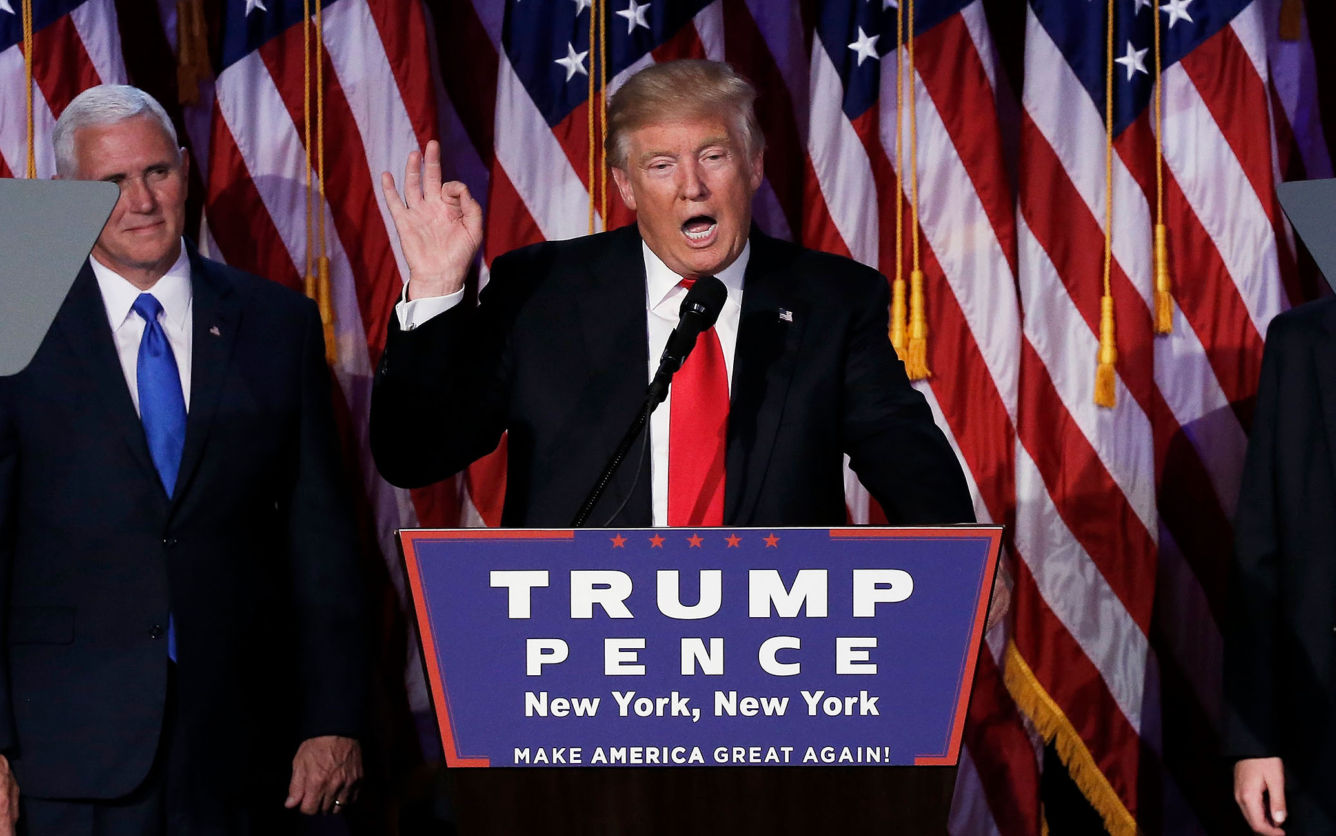 Advocates are keeping tight-lipped in the wake of Donald Trump's surprise victory with little known about how the president-elect may shape policies vital to people with disabilities.
Notoriously short on specifics, Trump barely touched on disability issues on the campaign trail. However, now that he has won the White House and Republicans have control of both houses of Congress, many disability advocates are scrambling to grasp what's ahead.
Most advocacy groups contacted Wednesday about the election were slow to respond. Autism Speaks declined to comment while others including The Arc and the National Down Syndrome Society offered vague statements pledging to work with the president-elect.
Advertisement - Continue Reading Below
"We are one day after an epic surprise," Jennifer Laszlo Mizrahi, president of RespectAbility, told Disability Scoop.
"I don't want to pretend this is not a crisis because the fact is that President Obama and Hillary Clinton had very strong ties with the disability community and had very clear plans for the disability community," Mizrahi said. "Mr. Trump will have the opportunity now to engage with lots of people and hopefully this will become an important issue."
Health care could be the biggest ticket item for people with disabilities as Trump takes office, according to Mizrahi. Republicans have pledged to repeal the Affordable Care Act, a law that currently bars insurers from excluding those with preexisting conditions.
Meanwhile, advocates are worried about Trump's proposal to convert Medicaid to a block-grant system, which would limit federal funding for the program and transfer significant control to states.
Trump has also raised alarm bells with comments as recently as last year linking autism and vaccines, a theory widely discredited by the medical community. And, video of Trump appearing to mock a reporter with a disability played prominently in attack ads during the campaign.
"One of the challenges here is that the (Trump) campaign was not very specific about disability policy plans and those areas that they were specific about concern us," said Ari Ne'eman, president of the Autistic Self Advocacy Network.
Nonetheless, Ne'eman indicated that disability issues have always been bipartisan and advocates have a long history of working together to protect special education and other critical programs.
"There's a lot of fear, a lot of anxiety but a lot of resolve to fight to protect the laws and programs that disabled people depend on to survive," he said.
Read more stories like this one. Sign up for Disability Scoop's free email newsletter to get the latest developmental disability news sent straight to your inbox.