Senators Want Answers On IDEA Website Outage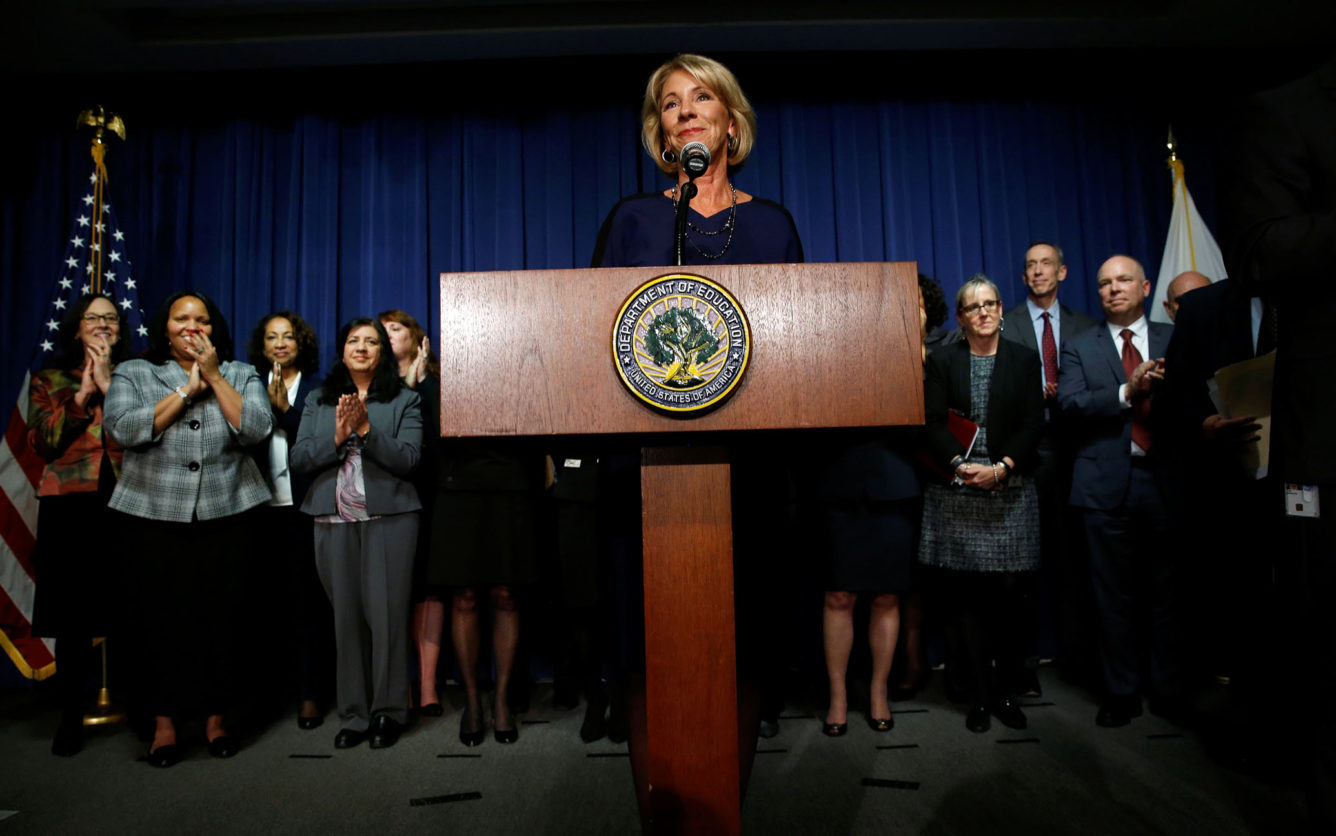 Lawmakers are demanding answers from the U.S. Department of Education after a key government special education website went down.
In a letter to Secretary of Education Betsy DeVos, Sens. Patty Murray, D-Wash., and Maria Cantwell, D-Wash., said they want a "detailed explanation" about the failure of a federal website housing comprehensive information on the Individuals with Disabilities Education Act.
"We are deeply concerned that prior to your confirmation and arrival at the department the centralized resource website for the IDEA ("https://www.idea.ed.gov") became inaccessible to the public for more than a week, and is now redirecting people to a site for the Office of Special Education Programs ("OSEP"). The OSEP website lacks much of the information previously available," the senators wrote in the correspondence sent Friday.
Advertisement - Continue Reading Below
Officials at the Education Department first acknowledged the crashed website last week, the day after DeVos was confirmed despite deep opposition from special education advocates.
However, the technical problems appear to have first emerged weeks earlier.
Initially, the IDEA site failed to load altogether, but it now redirects to a page on the Education Department's main website with special education information that's been appended with a note about the glitch.
"The servers hosting our idea.ed.gov website are experiencing technical issues. As we work to resolve this issue, information regarding the Individuals with Disabilities Education Act can be found below," the note reads.
An Education Department spokesman told Disability Scoop last week that the redirect is a "short term fix" and the agency is "looking at long term solutions."
In their letter, Murray and Cantwell said the website, which originated under former President George W. Bush, is a "one-stop-shop for resources related to IDEA and its regulations."
"The department's failure to keep this critical resource operational makes it harder for parents, educators and administrators to find the resources they need to implement this federal law and protect the rights of children with disabilities," they wrote.
The lawmakers said they would like assurances that "this website will not be stripped down in any way" during DeVos' tenure as well as a timeline of what went wrong, what corrective action is being taken, information about any changes being made to the site and when the site is expected to be operational again.
Read more stories like this one. Sign up for Disability Scoop's free email newsletter to get the latest developmental disability news sent straight to your inbox.