Walgreens Features Model With Down Syndrome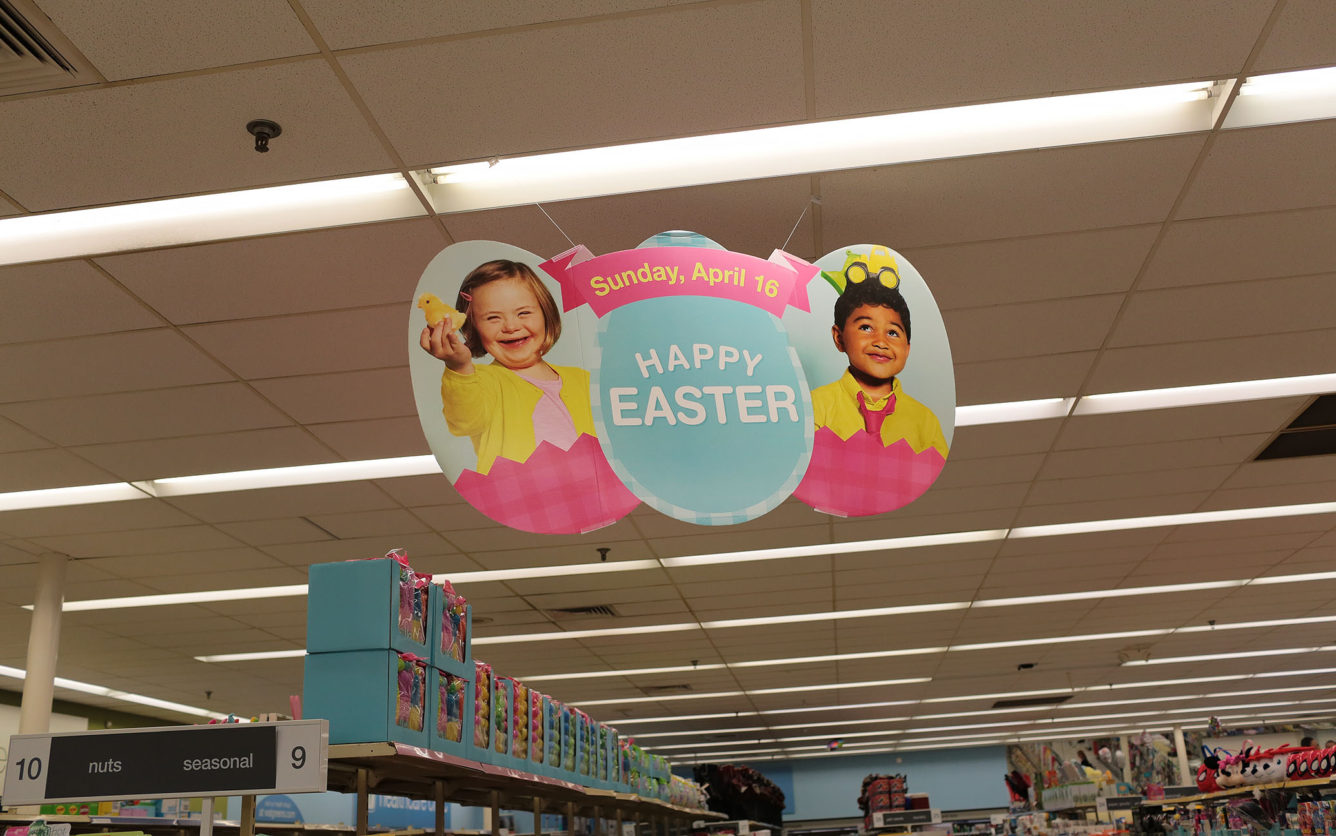 The smiling face of a 7-year-old with Down syndrome will greet customers at thousands of Walgreens stores this spring as part of an Easter promotion.
The drugstore chain said a photo of Grace Driscoll, a Chicago kindergartner, is part of signage appearing in all of Walgreens' more than 8,000 locations nationwide.
Driscoll is one of two kids featured in a "dangler" hanging from the ceiling above the section of the store with seasonal merchandise, which went on display right after Valentine's Day.
Advertisement - Continue Reading Below
"This would probably be the first time that we've profiled someone with a cognitive disability in recent memory," said Phil Caruso, a spokesman for Walgreens. "We wanted this marketing campaign to be inclusive. This image felt authentic — it didn't feel forced — and that worked for our brand."
Driscoll was selected to model for the campaign after a talent agency reached out to her mom, Katie Driscoll, who runs Changing the Face of Beauty, a nonprofit focused on increasing representation of people with disabilities in advertising.
"How nice will it be for families with children with (a) disability to feel represented when they shop for Easter candy," Katie Driscoll told Disability Scoop. "This is extremely significant. When are children with disabilities included in this type of store signage across the nation? Virtually never. It is important that all kids are represented all the time."
Caruso said the decision to feature a child with Down syndrome in Walgreens' Easter marketing is part of the company's broader efforts to be inclusive and ensure that advertising is reflective of the retailer's customer base.
With the move, Walgreens joins a handful of other major brands — including Target and Nordstrom — that have sought out children with disabilities to feature in their promotions in recent years.
Outside of advertising, Walgreens is well-known in the business community for championing hiring of people with disabilities.
Read more stories like this one. Sign up for Disability Scoop's free email newsletter to get the latest developmental disability news sent straight to your inbox.