Disability Advocates Push Back On Health Bill As Vote Looms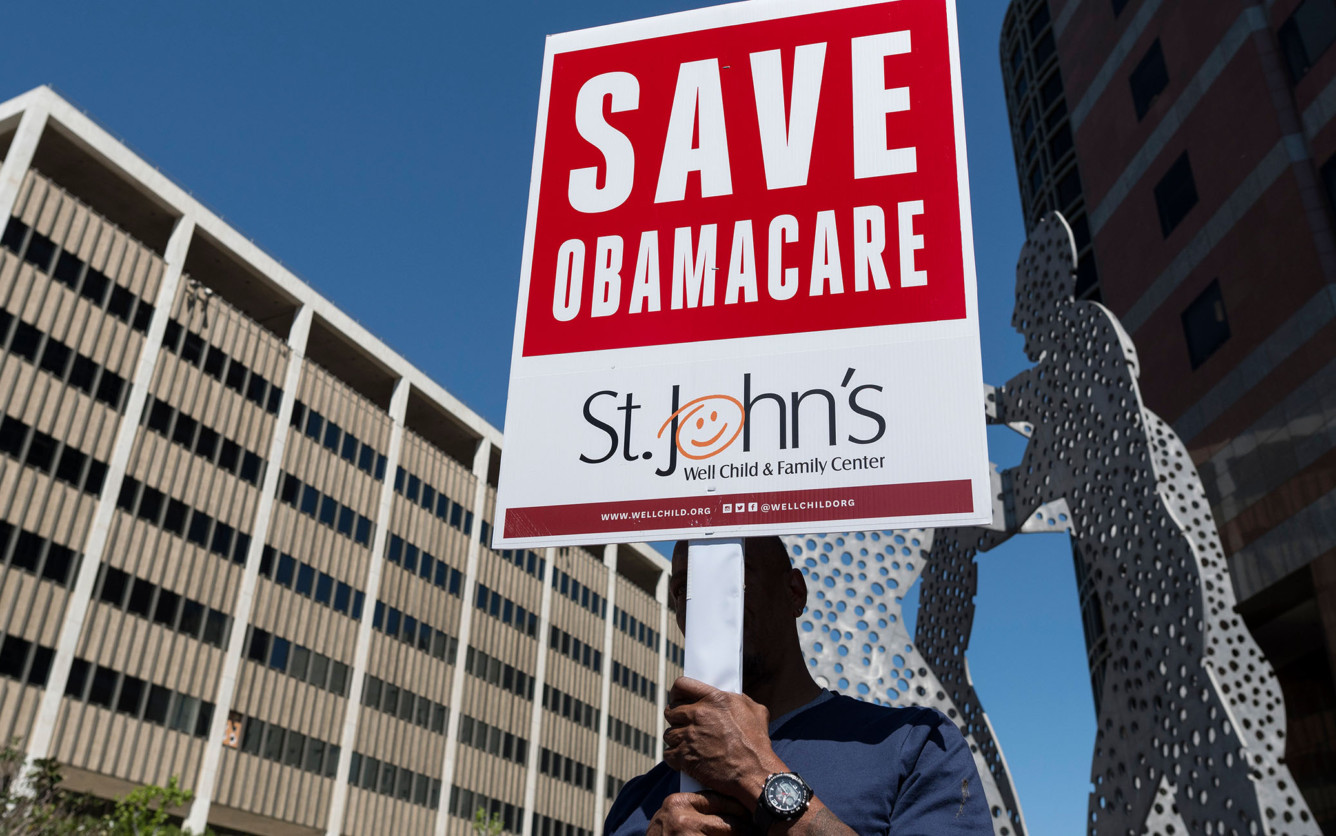 Advocates are working furiously to oppose a health care bill that they say would bring devastating cuts to services and supports that people with disabilities rely on.
The U.S. Senate is barreling toward a vote on legislation to repeal and replace the Affordable Care Act, which could happen as soon as next week. Republicans have been working behind closed doors to craft the bill, which is not expected to go before any committees prior to a vote on the Senate floor.
It's unclear exactly what the measure will call for or how similar it will be to the health care bill passed by the House of Representatives in May. And that has disability advocates deeply concerned.
Advertisement - Continue Reading Below
The House bill would convert Medicaid to a per capita cap system. Under the plan, the federal government would offer a fixed amount of money for each Medicaid beneficiary rather than continue operating as an entitlement program.
That would mean $834 billion less in Medicaid spending over 10 years, according to an analysis from the Congressional Budget Office.
"The loss of billions of dollars in federal Medicaid funding will surely lead to service reductions, longer wait lists and cuts in provider reimbursement rates," said Kim Musheno, chair of the Consortium for Citizens with Disabilities, a coalition of disability advocacy groups.
"CCD has dropped nearly everything to fight the cuts to Medicaid in the health bill," she said.
Every one of the roughly 100 groups that is part of the consortium — a list ranging from Autism Speaks to The Arc, the National Down Syndrome Society, Easter Seals and the National Association of Councils on Developmental Disabilities — is opposed to the House bill known as the American Health Care Act, Musheno indicated.
In Washington, advocates are meeting with Republican senators and the coalition hosted a briefing Monday morning. Musheno said advocates in key states are holding calls daily to strategize.
Hundreds participated in a national day of action earlier this month with coordinated rallies held on Capitol Hill and in more than a half dozen states. The disability-rights group ADAPT is organizing another wave of protests across the country this Thursday to coincide with the 18th anniversary of the Supreme Court's decision in Olmstead v. L.C. which affirmed the right of people with disabilities to access services in the most integrated setting possible.
Meanwhile, in a letter to senators spearheaded by The Leadership Conference on Civil and Human Rights, 151 disability and civil rights groups including the American Association of People with Disabilities, the National Disability Rights Network and the National Council on Independent Living urged opposition to the House version of the bill based largely on the impact it's expected to have on Medicaid.
"Medicaid provides home and community-based services enabling people with disabilities to live, work, attend school and participate in their communities. The proposed cuts would decimate the very services that are cost-effective and keep individuals out of nursing homes and institutions," the groups wrote.
Through email alerts and social media, advocacy groups are encouraging their members to inundate senators.
"The Senate is rushing their ACA repeal bill to a vote," reads a recent message from the Autistic Self Advocacy Network. "They're feeling confident because they are not getting as many calls as before — they think you've given up. Help us show them they're wrong."
During debate on the Senate floor Monday, Majority Leader Mitch McConnell, R-Ky., defended the approach that he and his Republican colleagues have taken.
"We've been debating Obamacare's failures and what to do about them for so many years now. Members are very, very familiar with this issue," McConnell said.
When asked by Minority Leader Chuck Schumer, D-N.Y., if senators would have at least 10 hours to review the bill before voting, McConnell insisted, "I think we'll have ample opportunity to read and amend the bill."
Read more stories like this one. Sign up for Disability Scoop's free email newsletter to get the latest developmental disability news sent straight to your inbox.