DeVos Defends Move To Delay Special Ed Rule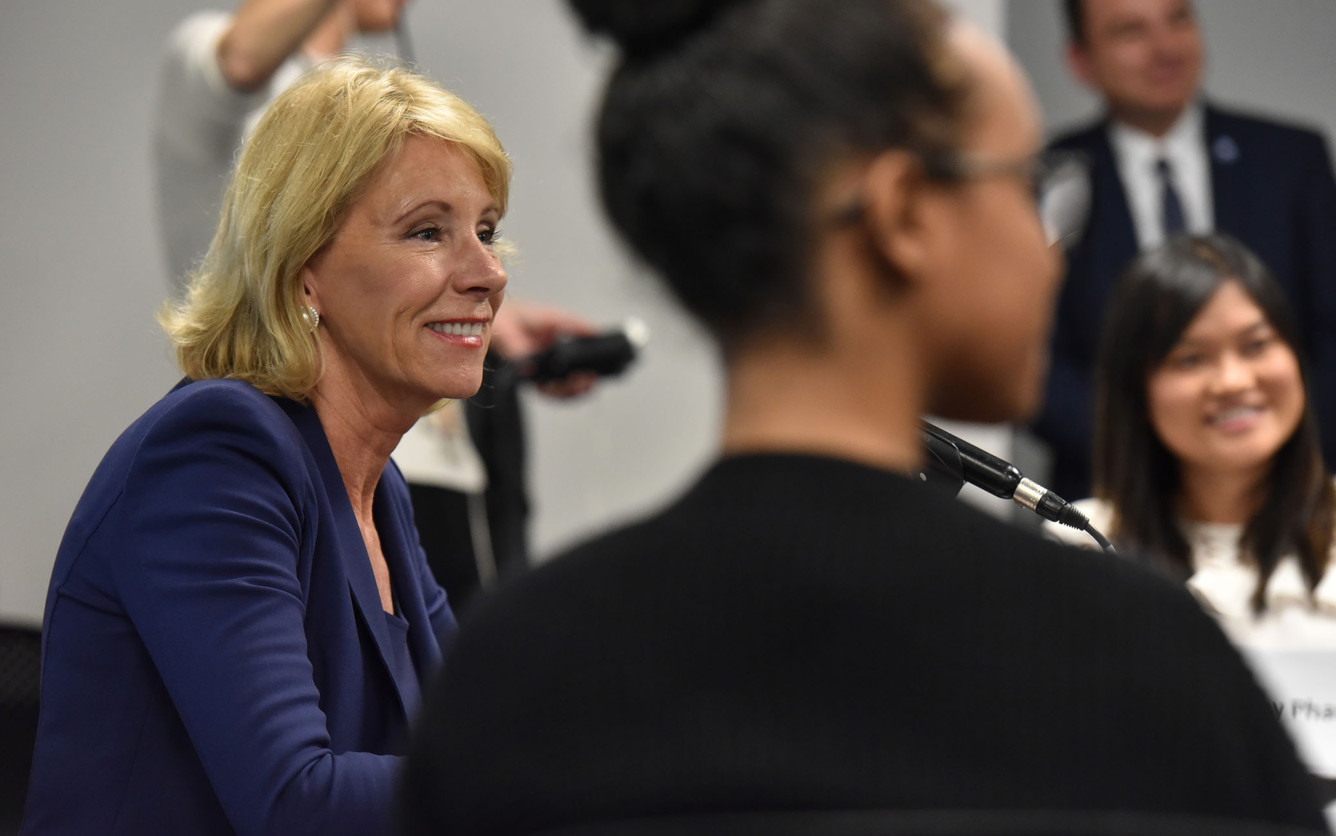 U.S. Secretary of Education Betsy DeVos is sticking by her agency's plan to pause an Obama-era rule designed to make sure kids from certain backgrounds aren't wrongly placed in special education.
Speaking before a House of Representatives Appropriations subcommittee this week, DeVos said that holding off on implementing the regulation is the right thing to do.
"The delay is to ensure that we have a regulation that really does meet the needs of students that are disabled in any way," DeVos said in response to questions from Rep. Barbara Lee, D-Calif.
Advertisement - Continue Reading Below
"We are committed to upholding the provisions of (the Individuals with Disabilities Education Act) and I want to make very clear that we are addressing this issue appropriately," DeVos continued. "There have been varying opinions and very different approaches to this within the community that are most concerned about this. We want to ensure that we end up with a regulation that does address these issues appropriately."
The regulation in question was finalized in the last weeks of the Obama administration. Known as the "significant disproportionality" rule, it sought to create a uniform national standard to make sure that students from minority backgrounds are not overrepresented in special education.
The rule is set to take effect July 1, but last month DeVos' Department of Education proposed a two-year delay.
Lee chastised DeVos for suggesting that an additional two years would be needed to get the regulation right, telling her "your head is in the sand about racial bias and racial discrimination."
Separately, DeVos also faced questions about the use of restraint and seclusion on students with disabilities in the nation's schools, which is tracked by the Education Department's Office for Civil Rights.
"It's come to my attention that multiple states have reported zero instances for an entire school year, which is just not believable," said Rep. Jaime Herrera Beutler, R-Wash., who asked if a clearer definition of the terms may be needed.
"I am aware of this issue, this claim," DeVos said. "We'll certainly look into ways that we can continue to insist and ensure that states are appropriately addressing and reporting these situations."
Read more stories like this one. Sign up for Disability Scoop's free email newsletter to get the latest developmental disability news sent straight to your inbox.