Ed Department Sued Over Delay Of Special Education Rule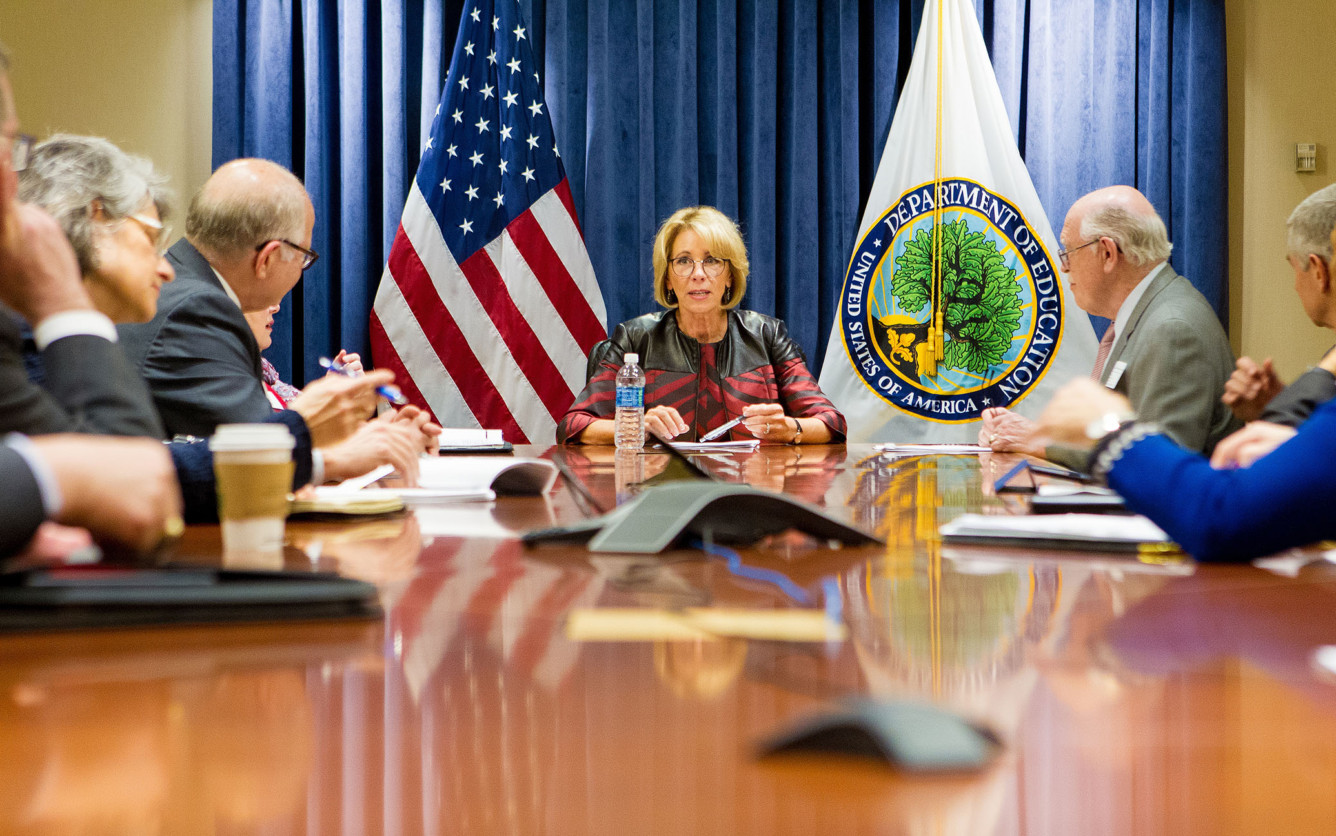 The U.S. Department of Education is being accused of sidestepping its responsibilities to students with disabilities by delaying a special education regulation that was supposed to take effect this month.
In a federal lawsuit filed Thursday, the Council of Parent Attorneys and Advocates, or COPAA, alleges that the agency is skirting its obligation under the Individuals with Disabilities Education Act to ensure that students with disabilities receive appropriate services no matter their racial background.
The suit comes after the Education Department issued a final rule last week delaying for two years regulations addressing what's known as "significant disproportionality."
Advertisement - Continue Reading Below
IDEA mandates that states identify school districts with high rates of students from particular racial or ethnic groups who have disabilities, are placed in restrictive settings or are subjected to discipline.
However, states have traditionally used a variety of measures to evaluate districts and few were ever identified.
During the last weeks of the Obama administration, a rule was finalized establishing a national standard and it was set to take effect July 1.
By officially moving to delay the regulation, the Education Department indicated that it would allow more time "to evaluate the questions involved and determine how best to serve children with disabilities without increasing the risk that children with disabilities are denied (a free appropriate public education)."
Under Secretary of Education Betsy DeVos, the agency has raised concerns that the Obama-era rule "may not appropriately address the problem of significant disproportionality" and questioned whether the Education Department had the statutory authority to create a national standard.
Despite the delay, states are allowed to implement the new standard if they wish to, the Education Department said, and they are still obligated under IDEA to assess school districts for significant disproportionality.
COPAA's lawsuit brings claims under the Administrative Procedure Act arguing that the Education Department did not offer a "reasoned explanation" for changing course and it failed to consider the costs to parents and students of delay or any alternatives to delay.
What's more, the legal action indicates that the agency did not allow for "meaningful participation" because its public comment period only solicited feedback on the idea of a delay, not the issue itself.
"We are highly dismayed at the delay in the department tackling an issue that has literally been occurring for over a decade," said Denise Marshall, executive director of COPAA. "We see no new information, no new reason to deny students of color with an equitable access to their education."
The lawsuit filed in U.S. District Court for the District of Columbia names DeVos and Assistant Secretary for Special Education and Rehabilitative Services Johnny Collett in addition to the department itself. It seeks to have a judge invalidate the Department of Education's delay and reinstate the July 1 start date for the rule.
The Education Department did not respond to a request for comment about the legal action.
Read more stories like this one. Sign up for Disability Scoop's free email newsletter to get the latest developmental disability news sent straight to your inbox.