Disability Groups Line Up Against Trump Supreme Court Pick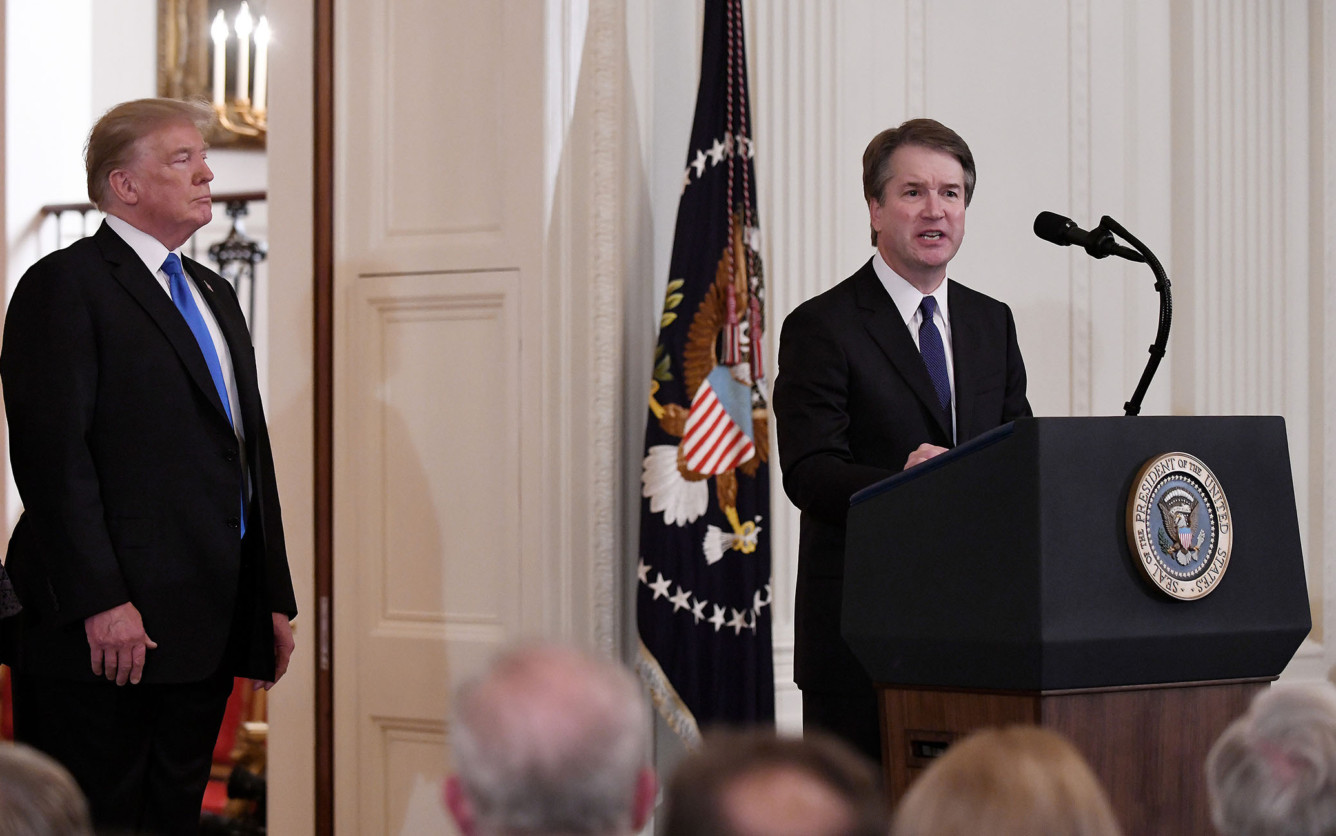 As confirmation hearings get underway for President Donald Trump's pick for the U.S. Supreme Court, the nominee is facing unprecedented opposition from disability advocacy groups.
More than 100 organizations recently wrote to members of the U.S. Senate asking them to oppose the nomination of Judge Brett Kavanaugh to the high court.
"Our review of Judge Kavanaugh's record indicates that his confirmation would place at risk access to health care and civil rights protections for people with disabilities, opportunities for people with disabilities to make choices about their own lives, and the ability of executive branch agencies to interpret and enforce the law," the letter reads. "Because Judge Kavanaugh's confirmation would tip the balance of the Supreme Court toward such regressive views, we ask that you vote against his confirmation."
Advertisement - Continue Reading Below
Kavanaugh, who Trump appointed to replace retiring Justice Anthony Kennedy, is a federal appeals court judge. He will appear before the Senate Judiciary Committee starting Tuesday to convince lawmakers that he should be confirmed.
Groups ranging from the American Association of People with Disabilities to the Autistic Self Advocacy Network are urging people with disabilities and their allies to call, write or contact their senators on social media.
"In the almost two decades I've been doing this work, I've never seen the disability community come out so strongly and so unified in opposing a Supreme Court nomination," said Alison Barkoff, director of advocacy at the Center for Public Representation. "I think people feel so strongly about what's at risk."
The Bazelon Center for Mental Health Law, which released a 9-page analysis of Kavanaugh's record on civil rights, health care, education and employment discrimination, says his confirmation would "threaten hard-won rights and protections for people with disabilities."
The Bazelon analysis said that Kavanaugh supports school vouchers and students with disabilities who participate in school voucher programs are typically forced to waive their rights under the Individuals with Disabilities Education Act. It also notes his "distaste" for the Affordable Care Act as well as a "particularly narrow" understanding of anti-discrimination provisions in employment law.
Advocates have also expressed significant concern over Kavanaugh's ruling in a case involving three women with intellectual disabilities who lived in a Washington D.C. facility and were subjected to elective surgery, including unwanted abortions, because they were deemed legally incompetent to make medical decisions.
A lower court ruled for the women, saying their wishes should be given weight. An appellate court overturned the decision in 2007 and Kavanaugh authored the opinion for the court, writing that "accepting the wishes of patients who lack (and have always lacked) the mental capacity to make medical decisions does not make logical sense and would cause erroneous medical decisions — with harmful or even deadly consequences to intellectually disabled persons."
That case was cited by The Arc in the group's first opposition to a Supreme Court candidate since Judge Robert Bork in 1987. Nicole Jorwic, director of rights policy, said Kavanaugh ruled that not only did the opinion of the person with a disability not need to be considered but also that "it doesn't need to be asked."
"We have real concerns about whether or not Judge Kavanaugh believes that an individual with a disability's voice matters," Jorwic said.
Two people with disabilities — Elizabeth Weintraub and Jackson Corbin — are expected to appear as witnesses during Kavanaugh's hearings to address the community's worries over the nominee's views on health care.
In remarks after his July nomination, Kavanaugh described himself as an independent jurist who values the importance of equality for all Americans. His confirmation hearings are expected to last three to four days.
Read more stories like this one. Sign up for Disability Scoop's free email newsletter to get the latest developmental disability news sent straight to your inbox.