Ed Department Cracking Down On Restraint, Seclusion In Schools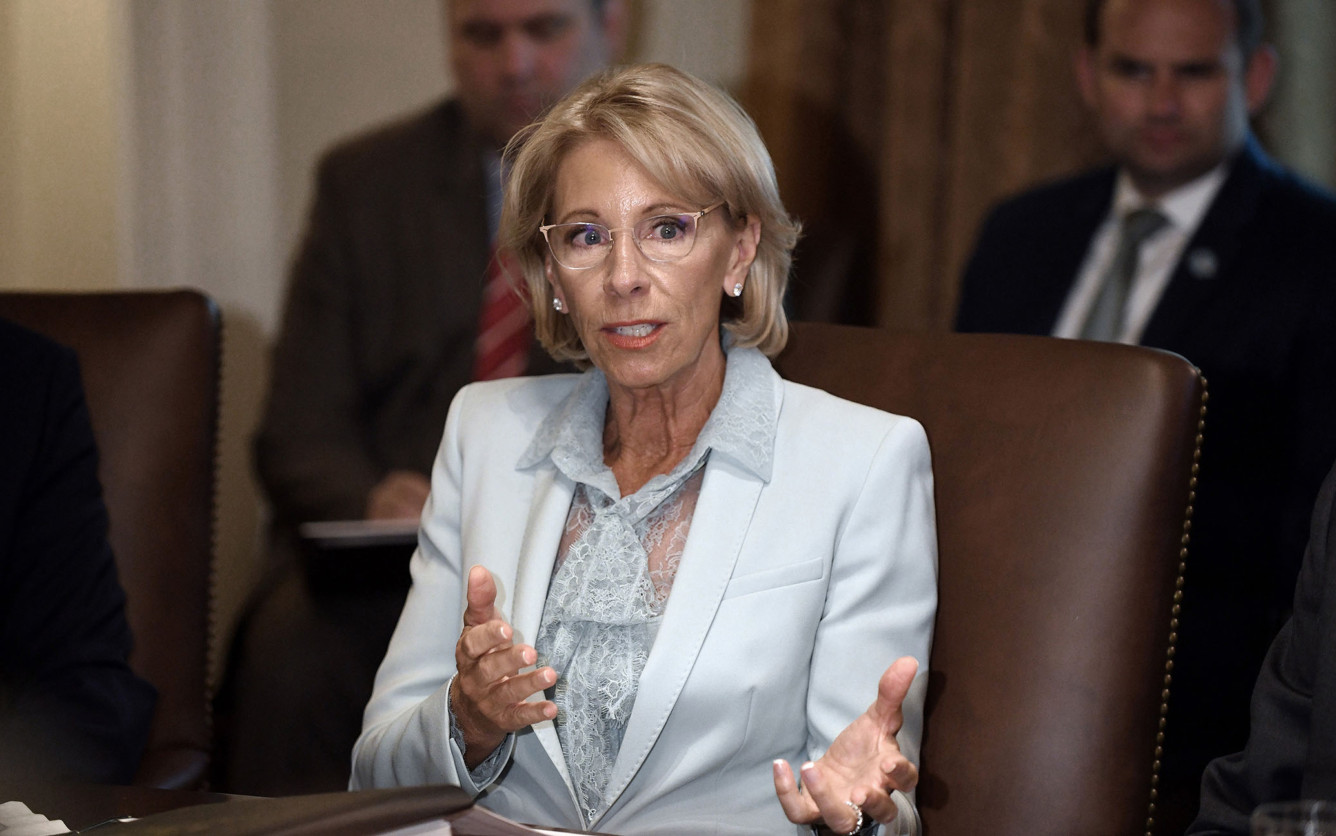 The U.S. Department of Education is launching a wide-ranging initiative to "address the possible inappropriate use of restraint and seclusion" among students with disabilities in the nation's schools.
The Education Department indicated Thursday that its Office for Civil Rights will work with its Office of Special Education and Rehabilitative Services to conduct compliance reviews, improve data collection, offer technical assistance and better support schools to ensure that they are properly handling the behavioral needs of kids with disabilities.
"This initiative will not only allow us to support children with disabilities, but will also provide technical assistance to help meet the professional learning needs of those within the system serving students," Secretary of Education Betsy DeVos said. "The only way to ensure the success of all children with disabilities is to meet the needs of each child with a disability. This initiative furthers that important mission."
Advertisement - Continue Reading Below
According to the most recent Education Department data, 122,000 students across the country were subject to restraint or seclusion during the 2015-2016 academic year. Kids with disabilities accounted for 71 percent of those restrained and 66 percent of seclusion cases. And it's been suggested that these incidents remain underreported.
Rules on the use of restraint and seclusion in schools currently vary from state to state. Democrats in Congress have indicated plans to revive legislation that would establish first-ever federal oversight of the practices.
For now, the Education Department said that it will work to educate schools via technical assistance on their existing obligations under Section 504 of the Rehabilitation Act and the Individuals with Disabilities Education Act with regard to the use of restraint and seclusion.
Compliance reviews will consider whether restraint and seclusion has been used inappropriately and if such use has infringed on the rights of students with disabilities to a free appropriate public education, the agency said.
In addition, the Education Department outlined plans to conduct webinars and take other steps to encourage appropriate interventions and supports for students as part of the initiative.
Denise Marshall, executive director of the Council of Parent Attorneys and Advocates, said her group is "thrilled" that the federal government is committing to greater inquiry and review of restraint and seclusion in schools.
"This is a positive step forward to protect the rights of students with disabilities, and students of color, who are much more likely to have restraint or seclusion imposed on them than their peers without disabilities," Marshall said. "This important action recognizes that imposition of restraint and/or seclusion can be unlawful and infringe on student rights and receipt of a free and appropriate public education."
Read more stories like this one. Sign up for Disability Scoop's free email newsletter to get the latest developmental disability news sent straight to your inbox.