Trump Budget Calls For Cuts To Disability Programs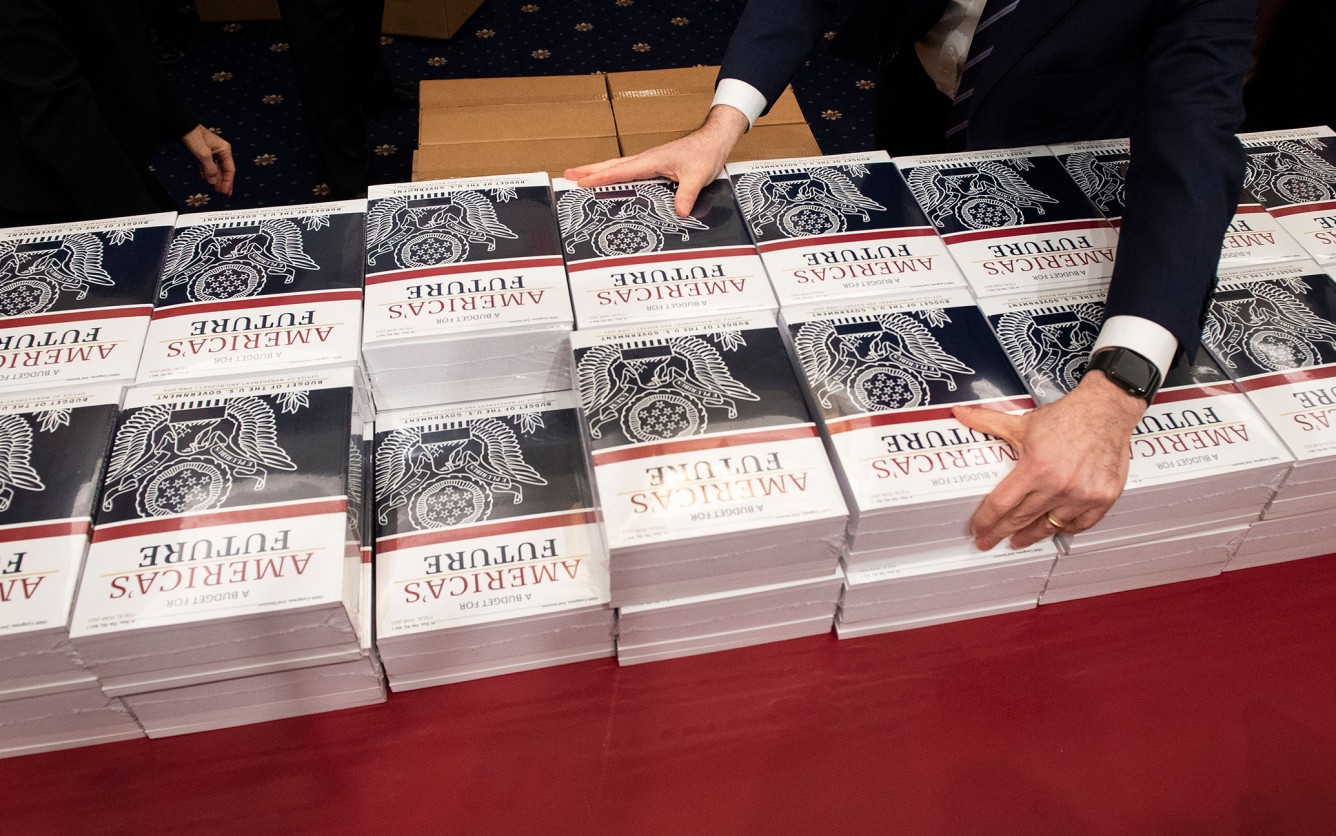 President Donald Trump is proposing cuts to countless programs benefiting people with disabilities, advocates say, touching everything from Medicaid to employment and autism treatment.
Trump unveiled his $4.8 trillion budget proposal this week for the 2021 fiscal year that starts in October. The president's budget is unlikely to be rubber-stamped by Congress, but essentially serves as a wish list outlining his priorities.
Trump is seeking reductions to Medicaid, food assistance, state councils on developmental disabilities, university centers on developmental disabilities and protection and advocacy programs, said David Card at the National Disability Rights Network.
Advertisement - Continue Reading Below
"These programs don't need cuts, they need increases to continue to meet the need of people with disabilities to be able to live and work in their communities," Card said.
Trump would do away with a supported employment program and eliminate funding for an Autism CARES Act initiative to train health professionals to screen, diagnose and treat those with autism, officials at the Autism Society of America noted.
The budget plan would chop respite care funding in half and includes a $48.56 million cut to the Centers for Disease Control and Prevention's National Center on Birth Defects and Developmental Disabilities, which tracks the prevalence of autism and other disabilities.
"This budget requires tremendous sacrifices from those with the least ability to sacrifice," said Christopher Banks, president and CEO of the Autism Society of America. "The president's budget dramatically reduces the funding for vital supports that assist those with autism, negatively impacting the quality of life and opportunity for our community."
Amid the cuts, Trump is calling for an extra $57.8 million for vocational rehabilitation, an amount that is specified by law for inflation.
The proposal also includes $100 million more for Individuals with Disabilities Education Act grants to states, but Card at the National Disability Rights Network called that figure "minuscule." He also pointed out that there is no extra money in the proposal for programs serving infants, toddlers and preschoolers with disabilities.
However, unlike his previous budget proposals, Trump is not requesting cuts to federal funding for Special Olympics.
Last year, U.S. Secretary of Education Betsy DeVos took a beating on Capitol Hill as she sought to defend the president's plan to eliminate funding that the sports organization has traditionally received to run programing promoting social inclusion in thousands of schools nationwide. Ultimately, Trump made a very public reversal, announcing that he would drop the request to pull the Special Olympics money.
In the end, Special Olympics received $20.1 million in federal funding and the budget plan released this week calls for maintaining the same amount next year.
Read more stories like this one. Sign up for Disability Scoop's free email newsletter to get the latest developmental disability news sent straight to your inbox.