Disney Goes To Trial Over Theme Park Disability Access Policy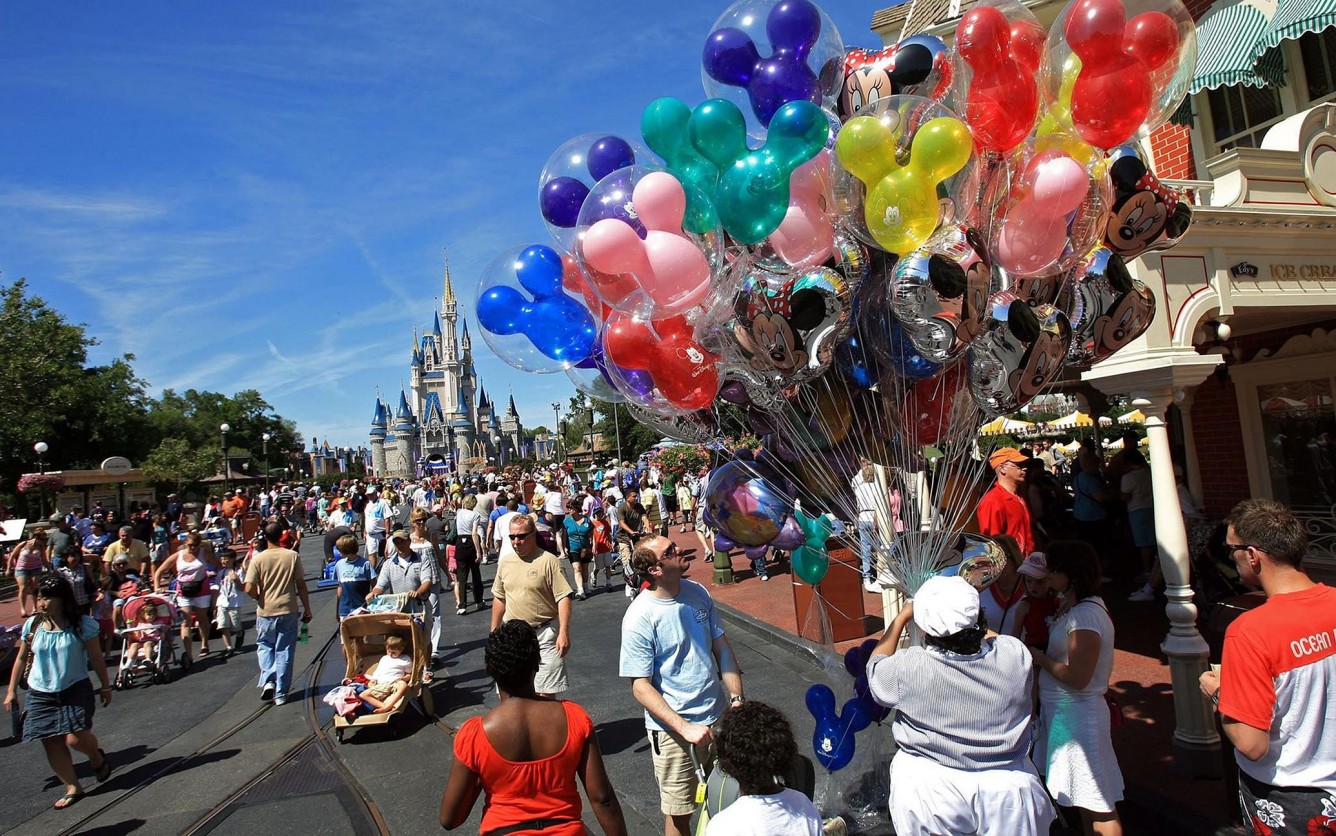 People with autism and other developmental disabilities could soon return to front-of-line status at Disney theme parks, depending on the outcome of a trial that starts Tuesday in federal court in Orlando, Fla.
The lawsuit, initially filed by a plaintiff identified as "A.L." more than five years ago, claims Disney violated the Americans with Disabilities Act when it changed its policy in 2013 to no longer allow people with autism and other special needs to go to the front of the line for rides and other attractions. There were more than 20 other plaintiffs on the lawsuit, but the suits were separated and A.L.'s case is the first to go to trial.
At the time, Disney representatives said the change was made in response to reports of fraud, including visitors who hired people with disabilities to jump the lines.
Advertisement - Continue Reading Below
Under the current policy, people with disabilities can receive a Disability Access Service Card which allows them to reserve a ride at a later time, similar to a FastPass. The card is designed for people who have trouble waiting in lines because of their disabilities.
The problem with the policy, according to the lawsuit, is that some people with autism rely on routine and consistency, and waiting for reserved ride times can throw them off schedule and cause meltdowns and distress.
A.L., now in his late 20s, found joy in following the same meticulous pattern when visiting Walt Disney World in Florida. Since the new policy has been in place, the family has made fewer visits to the park which have not been as enjoyable, according to the lawsuit.
Before the rule change, "Parents of developmentally disabled children universally adored Disney, because of the way Disney caringly accommodated their children," A.L.'s attorney Andy Dogali of Florida previously told Disability Scoop. "No reasonable mind could ever conclude, after investigating these facts and spending extensive time with these families, anything other than Disney willingly abandoned them."
Dogali did not respond to multiple requests for comment for this story.
In a statement, a Disney spokesperson offered the company's standard response to the case over the years: "Disney Parks have an unwavering commitment to providing an inclusive and accessible environment for all our guests."
The lawsuit seeks monetary damages as well as changes to Disney's disability policies. The court originally ruled in Disney's favor in the case in 2016 but the appeals process led to the upcoming trial.
The case will be heard by U.S. District Judge Anne Conway in a non-jury trial that is slated to last four days according to the court schedule.
Another trial was expected to start March 31 in a similar case Dogali filed on behalf of a client with autism against Disneyland in California, but that trial was canceled and the case was sent to mediation in January. The two sides could not agree to settlement terms and the talks have stalled, according to a Feb. 6 court filing.
Dogali represents about 60 families of people with developmental disorders including autism who are also suing Disney parks on similar claims of discrimination. Those cases were on hold pending the outcome of the California case, so their status is also in question, according to federal court records.
Read more stories like this one. Sign up for Disability Scoop's free email newsletter to get the latest developmental disability news sent straight to your inbox.