Coronavirus Stimulus Plan Could Weaken Protections For Students With Disabilities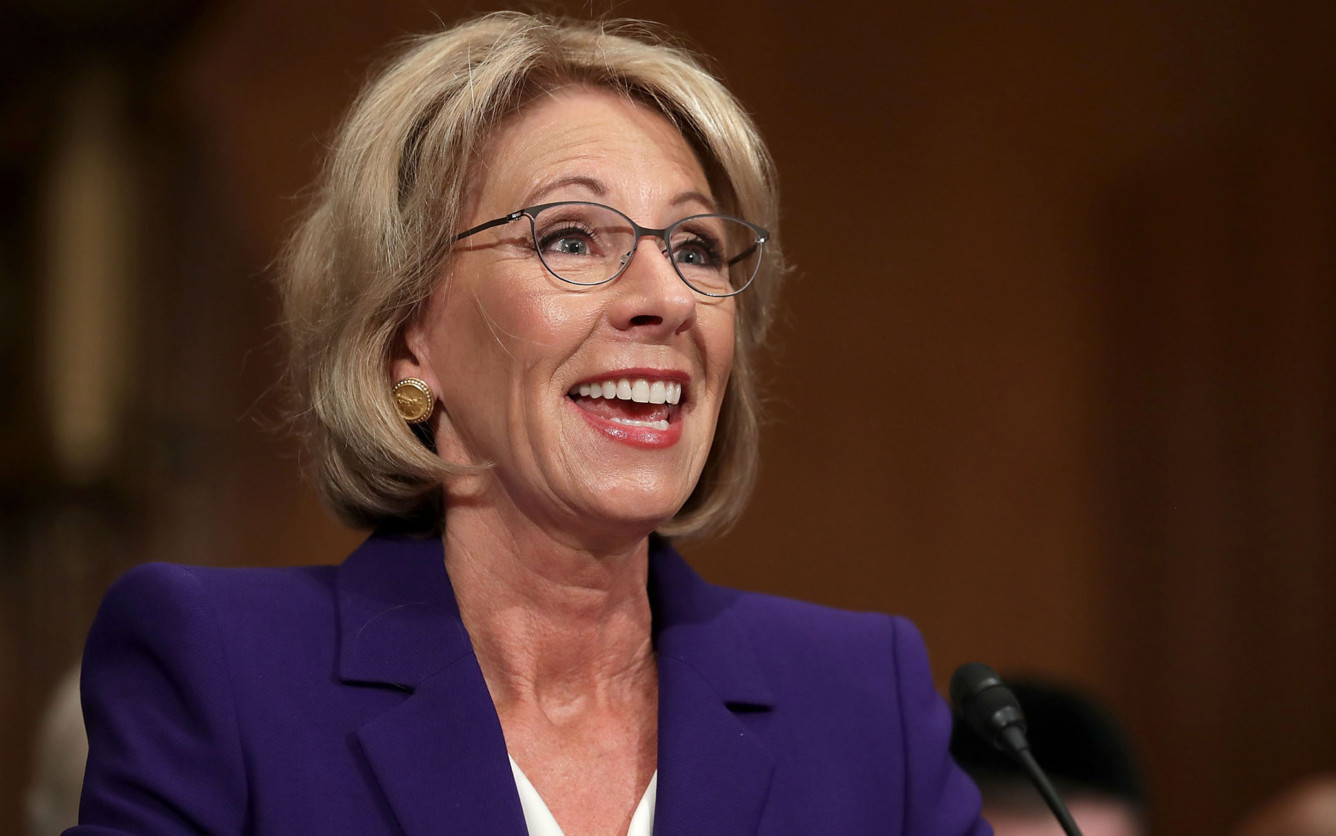 Lawmakers are considering waiving portions of the Individuals with Disabilities Education Act as schools nationwide struggle in the face of COVID-19.
Buried within a proposal put forth Thursday by U.S. Senate Republicans is a provision directing Secretary of Education Betsy DeVos to prepare a report to Congress outlining any special education obligations that she thinks school districts should be temporarily freed from.
The report, which would be due within 30 days, should have "recommendations on any additional waivers the secretary believes are necessary to be enacted into law under the Individuals with Disabilities Education Act and the Rehabilitation Act of 1973 to provide limited flexibility to states and local educational agencies to meet the unique needs of students with disabilities during the emergency," the bill states.
Advertisement - Continue Reading Below
The plan is part of a broad, $1 trillion "Phase 3" stimulus package introduced by Senate Majority Leader Mitch McConnell, R-Ky., in an effort to stem the economic fallout from the coronavirus.
The measure would not itself make any changes to IDEA, but in an unprecedented move, it does open the door to the notion of watering down the hallmark special education law, advocates said.
"Such a report would provide the basis for the secretary to recommend any number of waivers that in future bills could upend key civil rights protections," said Denise Stile Marshall, CEO of the Council of Parent Attorneys and Advocates, or COPAA, a nonprofit that represents special education attorneys. "COPAA is especially concerned that some members of Congress may use the national crisis as justification for giving Secretary DeVos unnecessary authority to waive key provisions of IDEA, Sec. 504 and ESSA — just when our children and their families need the protections the most."
The proposal comes as 114,000 schools across the country — including all schools in 45 states — have announced plans to close, according to Education Week, and educators are scrambling to figure out how to meet the needs of students with disabilities outside of school buildings.
The Department of Education has told districts that if they continue to provide educational services to students in the general population, then they must serve students with disabilities too. But, if schools are closed and no educational services are being provided, then they do not have to serve students with disabilities.
"The department takes seriously its responsibility to protect the rights of all students. We are working to provide schools with the flexibilities they will need to serve students throughout this national emergency," Education Department spokeswoman Angela Morabito said in response to questions about the Senate proposal.
The bill, which is raising concerns from Democrats, would have to pass both the Senate, where Republicans are in the majority, and the Democrat-controlled House of Representatives. Lawmakers are racing to make a deal on the package.
(Updated: March 20, 2020 at 3:55 p.m. ET)
Read more stories like this one. Sign up for Disability Scoop's free email newsletter to get the latest developmental disability news sent straight to your inbox.