Feds Urged To Prevent COVID-19 Disability Discrimination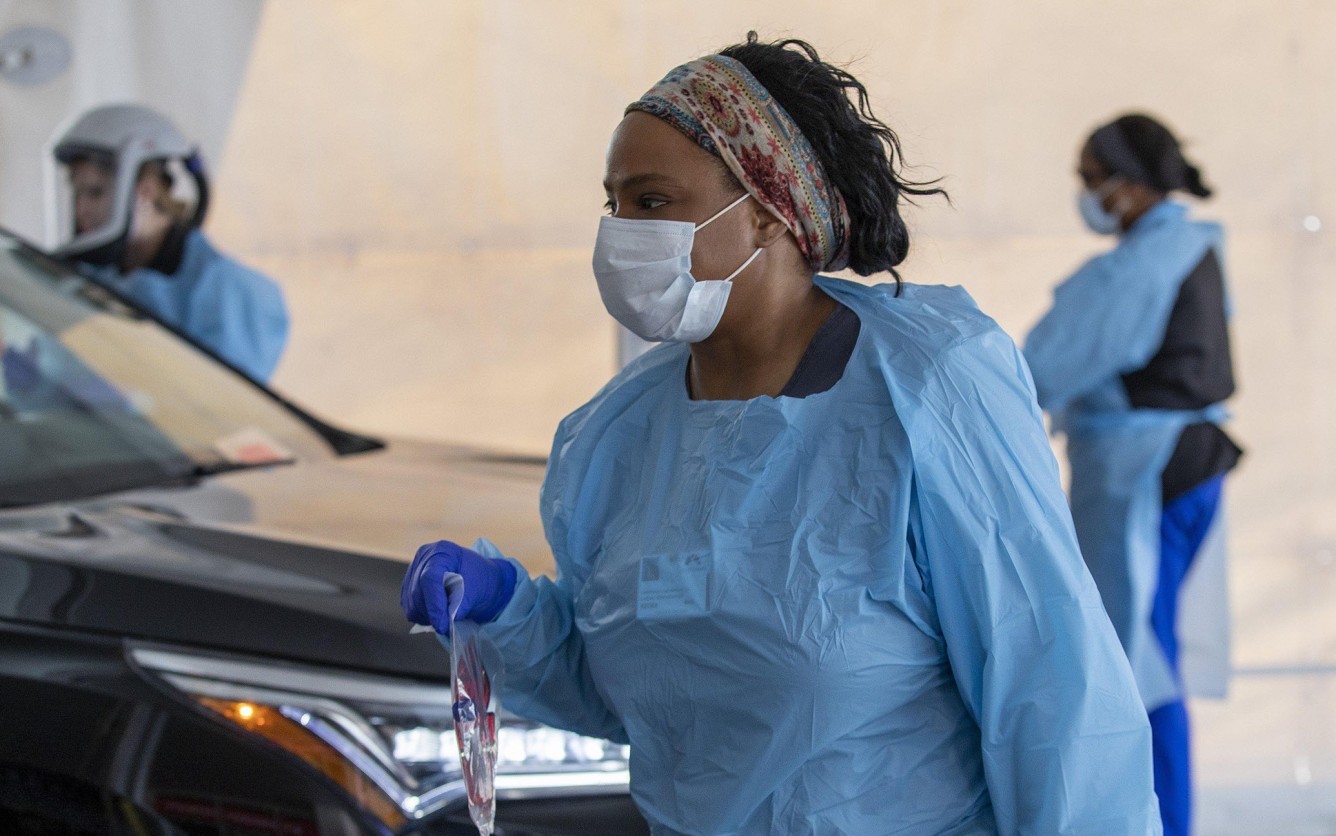 The Trump administration is being pushed to ensure that people with disabilities aren't illegally denied health care during the coronavirus pandemic.
More than 400 organizations are calling on the U.S. Department of Health and Human Services to issue additional guidance outlining how federal anti-discrimination laws apply in the event that medical care must be rationed.
Already the HHS Office for Civil Rights issued a bulletin in March clarifying that the Americans with Disabilities Act, Section 504 of the Rehabilitation Act and other laws prohibiting discrimination in federally-funded health programs continue to apply during the pandemic.
Advertisement - Continue Reading Below
"As such, persons with disabilities should not be denied medical care on the basis of stereotypes, assessments of quality of life, or judgments about a person's relative 'worth' based on the presence or absence of disabilities," the bulletin states.
The move came after disability advocates filed complaints with the HHS Office for Civil rights alleging that plans established by multiple states telling health care providers how to allocate care in the event that hospitals become overwhelmed would compromise people with disabilities.
But, in a letter sent this month, the American Association of People with Disabilities, the Autism Society, the National Disability Rights Network and hundreds of other aging, disability and patient organizations indicated that a more detailed directive is needed.
"We greatly appreciate the guidance that has already been issued," reads the letter. "But significant confusion remains in the health care provider community."
Specifically, the groups are asking HHS to clarify to states and health care providers that federal law bars treatment from being allocated based on assumptions about a person's disability and their prospects for survival or the likelihood that they will require more treatment. In addition, decisions shouldn't be made based on life expectancy and people with disabilities qualify for reasonable modifications, which can include interpreter services, longer baseline times to respond to treatment and other services, the letter said.
"As states move forward with rationing plans in the face of imminent shortages of ventilators and other supplies, hospital beds and staff, it is urgent that you issue additional guidance," the groups wrote.
The National Council on Disability, an independent federal agency tasked with advising the president and Congress on disability issues, has similarly asked HHS to issue further guidance.
Mark Weber, a spokesman for HHS, said the agency plans to reply to the advocates' correspondence, but did not elaborate further.
The civil rights office has resolved complaints this month that were filed by disability advocates against Alabama and Pennsylvania after both states agreed to make changes.
Read more stories like this one. Sign up for Disability Scoop's free email newsletter to get the latest developmental disability news sent straight to your inbox.