Nike Unveils Hands-Free Sneakers For Those With Special Needs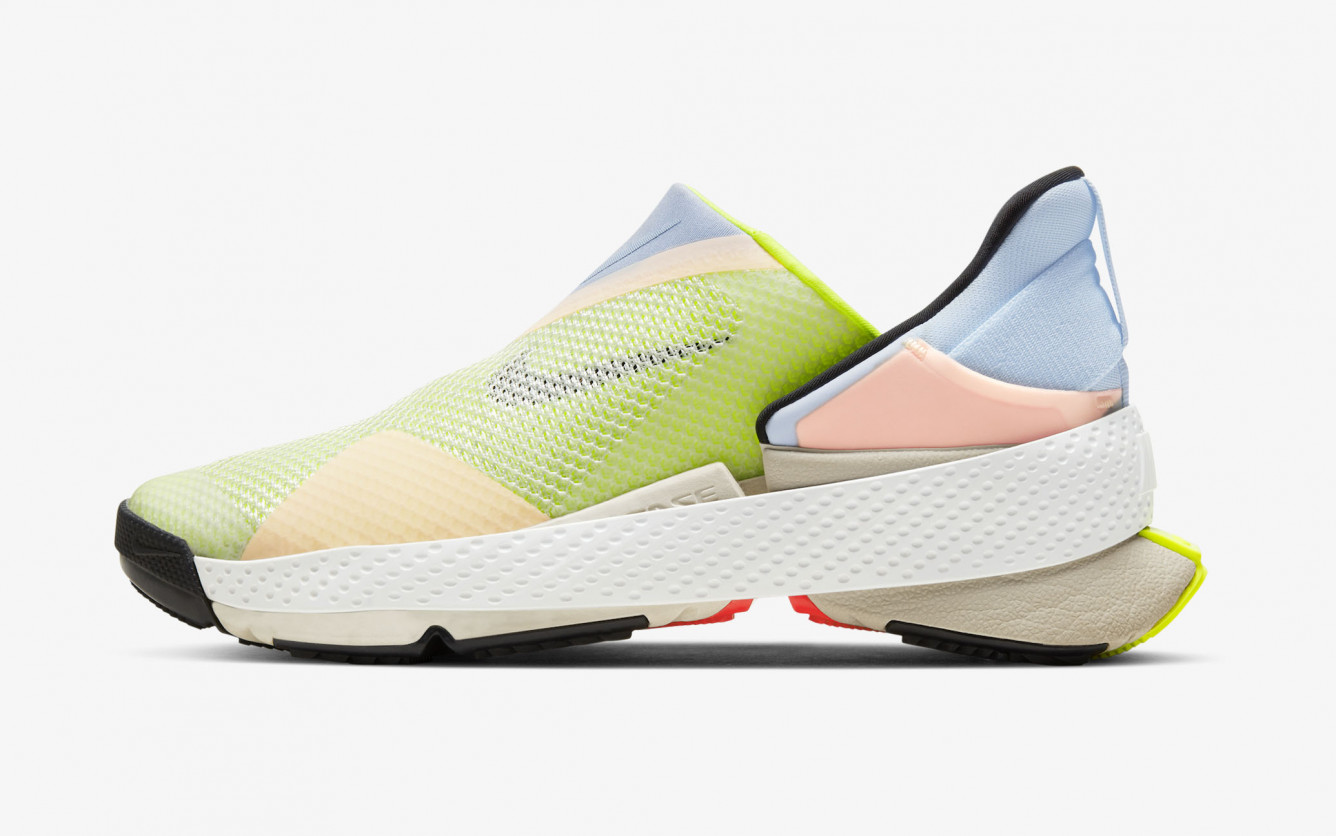 With an eye toward making shoes even more accessible to people with disabilities, Nike is introducing a sneaker that can be taken on and off completely hands-free.
The shoe known as the Nike GO FlyEase is part of Nike's FlyEase collection of adaptive styles.
Building on how a person might kick off a shoe, Nike designers incorporated a bi-stable hinge and a tensioner — which works like a big rubber band — to allow the shoe to smoothly open and close, remaining secure in both positions.
Advertisement - Continue Reading Below
Designers said the product came about to better serve people with disabilities but ultimately could be handy for anyone who's got their hands full.
"Usually I spend so much time to get in my shoes," said Bebe Vio, a Paralympic wheelchair fencer. "With the Nike GO FlyEase, I just need to put my feet in and jump on it. The shoes are a new kind of technology, not only for adaptive athletes but for everyone's real life."
Existing FlyEase designs use zippers and other modifications to make it easier to enter and exit shoes, but the new style is the first that's hands-free. The lineup of accessible designs originated in 2015 after Nike heard from a teenager with cerebral palsy who wanted to be able to put his shoes on independently.
The Nike GO FlyEase will initially be offered to certain Nike Members by invitation before becoming more broadly available later this year, the company said.
Read more stories like this one. Sign up for Disability Scoop's free email newsletter to get the latest developmental disability news sent straight to your inbox.