White House Unveils COVID Plan Focused On People With Disabilities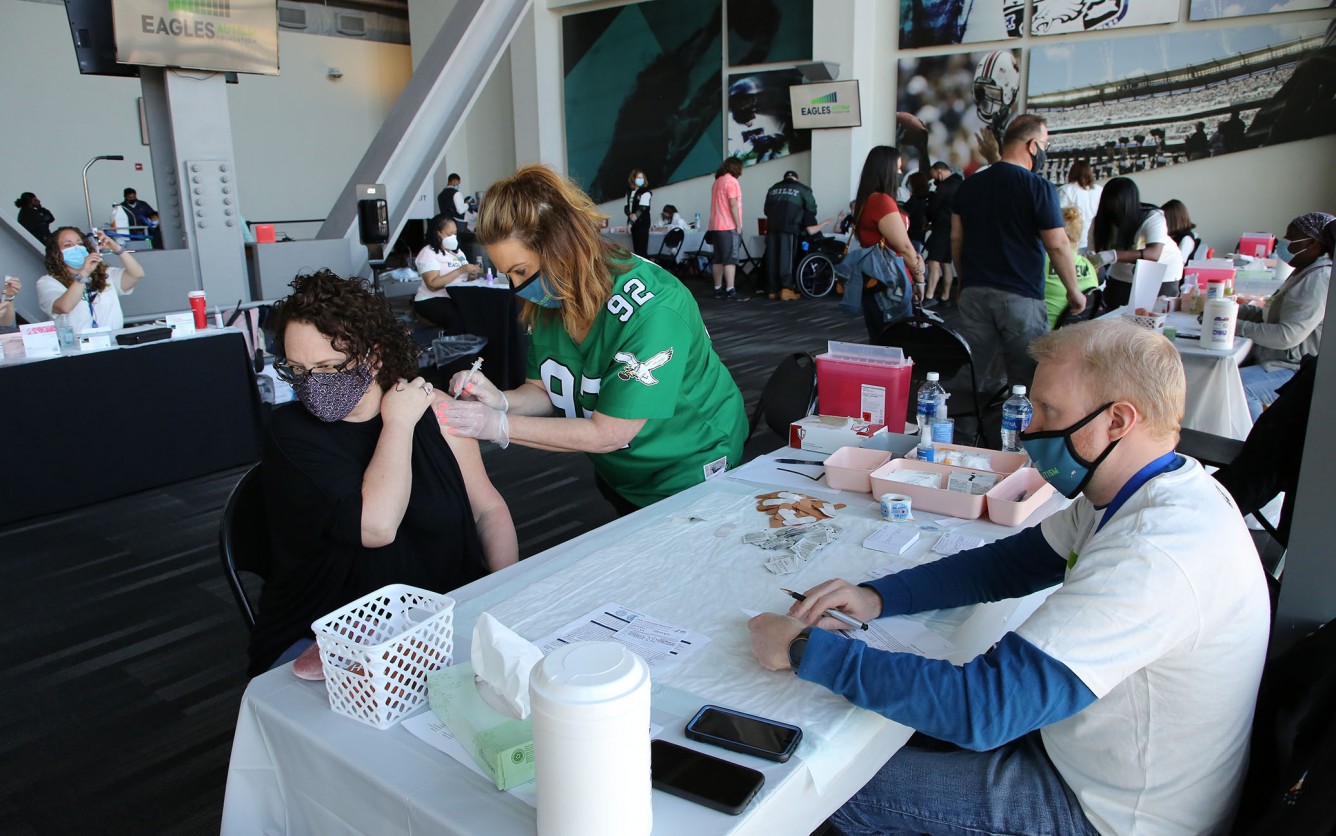 Following criticism from disability advocates, the Biden administration is taking new steps to better address the needs of people with disabilities during the ongoing COVID-19 pandemic.
The White House said it is rolling out efforts to make testing more accessible to people with disabilities, to get masks to those who are unable to leave their homes and to ensure that vulnerable students can learn safely in person.
The moves announced late last week come after the administration faced blowback from advocates for overlooking the needs of people with disabilities during the pandemic.
Advertisement - Continue Reading Below
The issue came to a head in January when Centers for Disease Control and Prevention Director Rochelle Walensky discussed a study looking at the effectiveness of COVID-19 vaccines during an appearance on ABC's "Good Morning America."
"The overwhelming number of deaths, over 75%, occurred in people who had at least four comorbidities, so really these are people who were unwell to begin with, and yes, really encouraging news in the context of omicron," Walensky said. "We're really encouraged by these results."
Advocates were outraged by the comments, noting that people with comorbidities are people with disabilities. Walensky ended up apologizing during a subsequent meeting with 10 disability groups and she committed to regular meetings between senior leaders at her agency and the advocacy groups.
Now, the Biden administration is detailing additional actions to better serve this community.
The new initiative will include guidance for schools and resources for parents to ensure that vulnerable students can access the services and supports they need, the White House said. CDC COVID-19 guidance is being reviewed to ensure that it's accessible — in formats ranging from Braille to simplified text — to people with various types of disabilities. And, the administration will work with health centers, aging and disability networks to send N95 masks to people with disabilities who are unable to leave their homes.
Meanwhile, the Disability Information and Access Line — a national hotline established last year to help people with disabilities access COVID-19 vaccines — is being expanded. The help line will assist people with ordering free at-home COVID-19 tests and understanding how to use them. Individuals who are unable to use at-home tests will be able to order collection kits that can be mailed in to get results or they can find out about local testing availability including transportation or in-home options, officials said.
The National Institutes of Health also said it is working to develop at-home COVID-19 tests that are accessible to all.
"The administration remains committed to implementing these policies and developing additional policies in close collaboration with the disability community — keeping equity and accessibility at the center of our COVID-19 response and beyond," the White House said in a fact sheet about the initiative.
Disability advocates said the administration's efforts are a step in the right direction.
"We're excited to see accessibility becoming a priority, although obviously would have preferred to see it be a priority this whole time," said Bethany Lilly from The Arc.
Read more stories like this one. Sign up for Disability Scoop's free email newsletter to get the latest developmental disability news sent straight to your inbox.