Disability Advocates Want CDC To Reinstate Indoor Mask Guidelines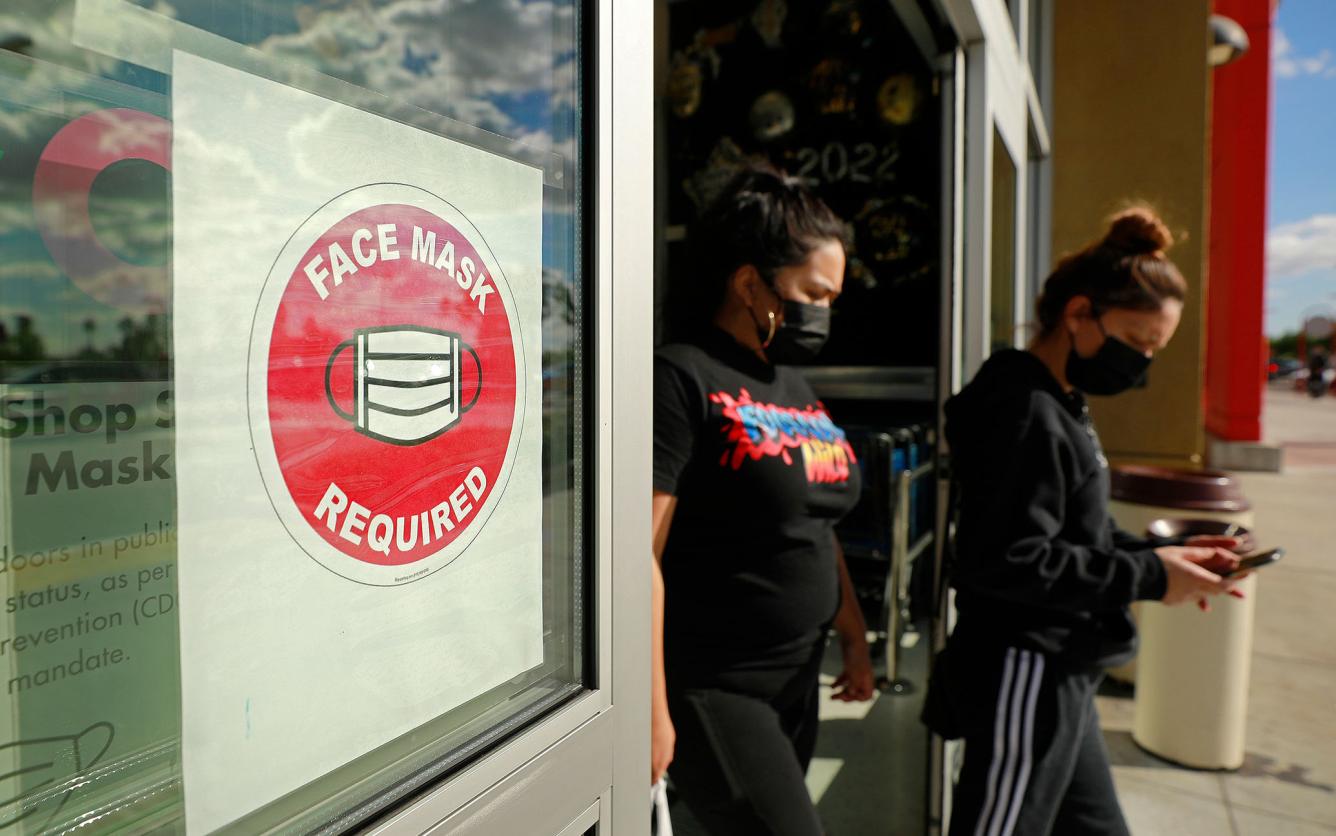 Dozens of advocacy groups are calling for the Centers for Disease Control and Prevention to walk back major changes to its mask guidance arguing that the new recommendations are harmful to people with disabilities.
In a letter to CDC Director Rochelle Walensky late last week, over 100 groups and advocates asked the federal agency to again urge Americans to mask indoors in order to protect the most vulnerable.
Under the new recommendations, which are based on a revised set of metrics, the CDC says more than 90% of Americans live in areas with low or medium COVID-19 risk and can go mask-free in most circumstances.
Advertisement - Continue Reading Below
"We wanna give people a break from things like mask wearing when our levels are low and then have the ability to reach for them again, should things get worse in the future," Walensky said when the changes were announced in late February.
By giving most Americans the green light to remove their masks, however, advocates say that the CDC is putting people with disabilities at risk.
"Despite acknowledging that some disabled, chronically ill, immunocompromised, people of color, and older people require additional protections, the new guidance does not address the needs of disabled people and older adults — as well as children with and without disabilities under five who are still not eligible for vaccines," reads the letter signed by the Autistic Self Advocacy Network, The Arc, the Bazelon Center for Mental Health Law, the National Council on Independent Living, the National Disability Rights Network and numerous other groups. "This new guidance will not work for these communities and places us, and our friends and families in danger."
The advocacy groups are asking Walensky to urge everyone to wear the highest quality masks available in all indoor public settings including schools.
The relaxed mask recommendations come as the CDC just updated its guidance to add intellectual and developmental disabilities to a list of conditions putting people at greater risk of severe disease from COVID-19.
Meanwhile, the CDC has been criticized in recent months for overlooking the needs of people with disabilities during the pandemic. In January, Walensky met with several disability advocacy groups to apologize after making comments that were seen as dismissive of the risks facing this population. At the time, she committed to regular meetings between senior leaders at her agency and the advocacy groups.
"The new guidance which will drastically reduce indoor masking at this time is contrary to the White House and the CDC's stated goal to protect our community and will exacerbate inequities that lead to our further segregation and cause an even higher risk of severe disease and death," the advocates wrote to Walensky.
The CDC did not respond to a request for comment.
Read more stories like this one. Sign up for Disability Scoop's free email newsletter to get the latest developmental disability news sent straight to your inbox.