New Lego Set To Feature Braille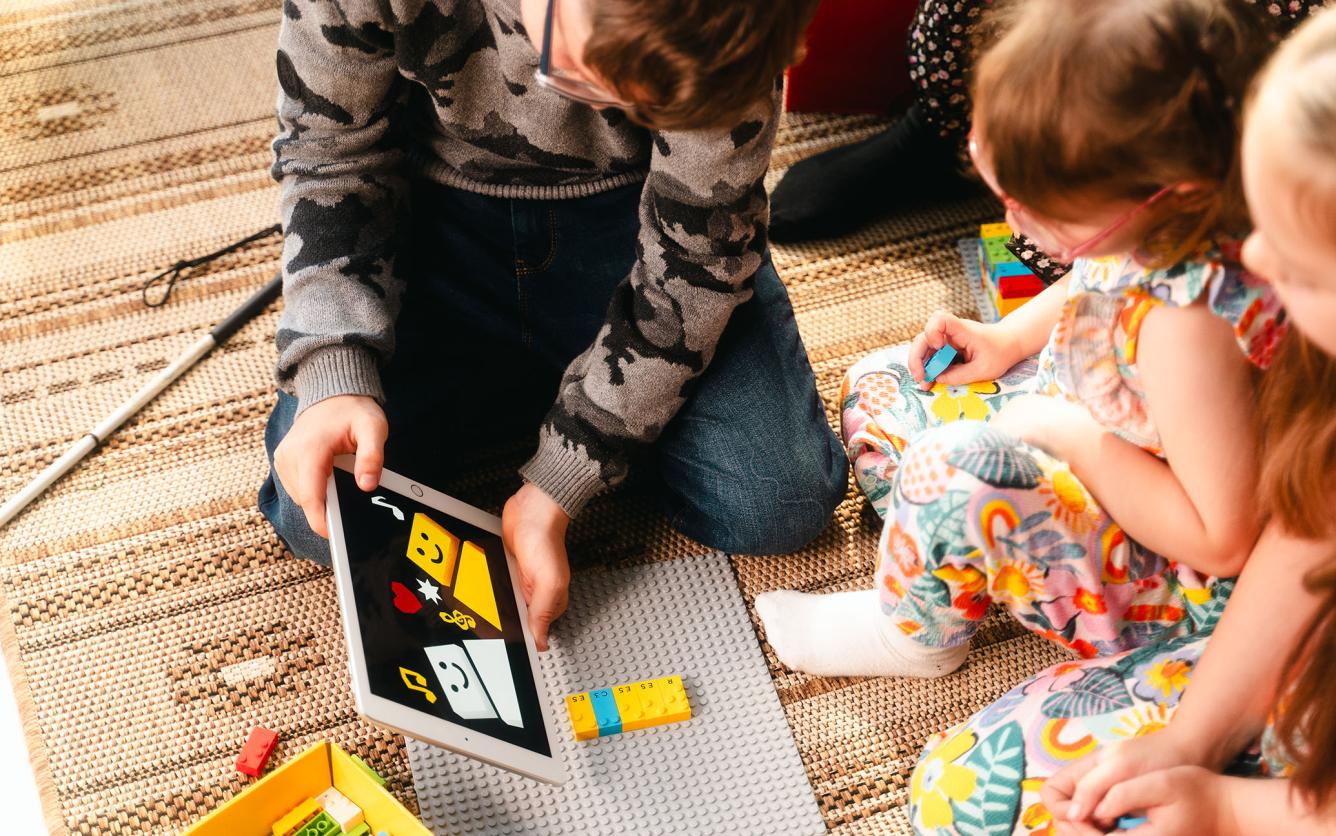 In an effort to be more inclusive, Lego is rolling out a first-of-its-kind set designed to help those with vision disabilities learn to read.
The company said this month that it will make Braille bricks widely available for the first time.
The new "Lego Braille Bricks — Play with Braille" set includes 287 bricks in five colors, which work interchangeably with traditional Legos. Each brick features a printed letter or number and raised studs in the pattern of the corresponding character in the Braille system.
Advertisement - Continue Reading Below
The Braille bricks are aimed at children ages 6 and up and they've been "designed so that anyone who is curious about Braille, be they blind, partially-sighted or sighted, can have fun getting to know the Braille system at home with their family members in a playful, inclusive way," the company said.
The Lego Group indicated that it worked in collaboration with blind organizations around the world to develop and test the Braille bricks. Since 2020, the specialized Legos were offered to schools and other providers serving children with vision impairment at no charge, but the company said it moved to make them commercially available in response to global demand.
"For the blind community, Braille is not just literacy, it's our entry to independence and inclusion into this world, and to have Lego Braille bricks made available for the wider public is a massive step forward to ensuring more children will want to learn Braille in the first place," said Martine Abel-Williamson, president of the World Blind Union. "And because it's based on a product that so many families already know and love, this is really an invitation for all family members to have fun building tactile skills and getting familiar with Braille using the same tool."
This is the not the first time that Lego has introduced a product aimed at being more inclusive of people with disabilities. The company previously offered a minifigure of a boy in a wheelchair and earlier this year various characters with disabilities were added to the Lego Friends collection.
The "Lego Braille Bricks — Play with Braille" set will be available in English and French starting Sept. 1 on the company's website for $89.99. Versions in Italian, German and Spanish are expected early next year.
Read more stories like this one. Sign up for Disability Scoop's free email newsletter to get the latest developmental disability news sent straight to your inbox.