School Districts Sue Over Rule Extending Special Ed Through Age 22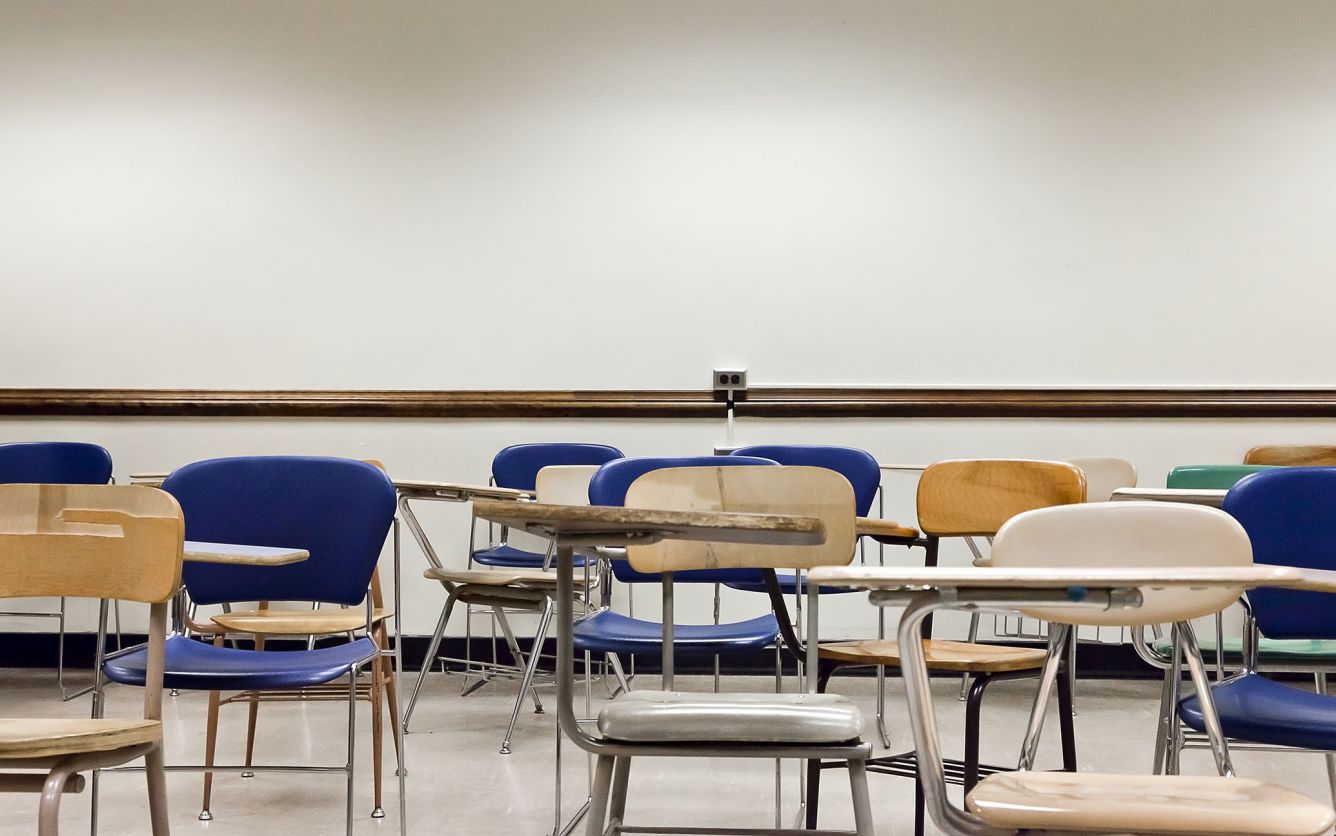 PHILADELPHIA — The Pennsylvania School Boards Association and three districts — including Central Bucks and Upper Darby — are suing the Pennsylvania Department of Education to stop a new requirement that schools offer services to students with disabilities through age 22.
The new rule, announced in late August, settled a lawsuit brought on behalf of a Lower Merion student challenging a discrepancy between federal and Pennsylvania requirements. While federal law says students with disabilities have the right to receive services from schools until they earn a regular diploma or turn 22, Pennsylvania had been forcing students to graduate at the end of the school year they turn 21.
But the school boards association says the department didn't have the authority to unilaterally make the change, and that it gave school districts no notice — leaving them no time to budget.
Advertisement - Continue Reading Below
The policy "is a new unfunded mandate by administrative fiat that will cause limited resources to be diverted from educating all children to funding an entirely new category of expenses," the association wrote in a lawsuit submitted to Commonwealth Court on Sept. 11.
In settling the class-action lawsuit brought by the family of the 19-year-old Lower Merion student — who has multiple disabilities and receives occupational therapy, speech therapy and transition services to prepare for adult life — the state education department sent letters to 1,300 Pennsylvania families whose children graduated at age 21 this year.
In Central Bucks — the state's third-largest district, with more than 17,000 students — "it is believed that 14 students who had exited school … will attempt to return" this year, according to the lawsuit, which said the district estimates the rule change will cost it "approximately $500,000 in the first school year alone." Central Bucks did not respond to a request for comment.
Upper Darby, which enrolls about 12,000 students, didn't estimate how many would be affected, but said in the lawsuit it believed "many" would be entitled to services. The district — which has struggled with funding — wasn't able to budget for the change given the late August timing, Superintendent Dan McGarry said.
"If the goal is to provide students with the best educational opportunities, the planning of and for the implementation of such decisions should include the consideration of space, staffing, budgeting and a lack of time for the school district to plan to provide" a free and appropriate public education, McGarry said — referring to the federal standard governing special education.
Also suing is Pittsburgh Public Schools, which said the change would enable about 40 students to return to school after aging out last year.
Not all school boards agree with the new lawsuit. "As school board members, we are supposed to be about doing everything possible to support" students in need of special education, said Scott Overland, a school board member in Phoenixville, a district of 4,000 students where "a handful" would qualify for services under the change.
Overland acknowledged the timing and implementation of the rule change "definitely has put stress" on some districts, but questioned whether going to court "is the appropriate way to remedy this."
If families need the services, "I think we need to make it a priority to figure out how to give it to them," Overland said.
The lawsuit asks the court to find that the state Department of Education violated Pennsylvania's regulatory procedures and to stop the department from enforcing districts' compliance with the new policy.
A spokesperson for the Education Department, Taj Magruder, did not comment on the lawsuit, but said that as of Sept. 5, "all students receiving special education services may remain enrolled in public school until they turn 22 years of age."
The department is "actively working to notify eligible students and their families, as well as our school partners so they can prepare to implement this policy change," Magruder said, and has posted resources online to address frequently asked questions.
"Federal law is clear: Students entitled to special education services have the right to receive a free and appropriate public education until they turn 22," said Jonathan McJunkin, a spokesperson for the Public Interest Law Center, which represented the Lower Merion student in the lawsuit filed in July that spurred the policy change. "We are confident that PDE's new policy, which reflects the Commonwealth's legal obligations under the (Individuals with Disabilities Education Act), will stand, and that students will continue to be able to receive these services at a critical juncture in their lives."
Other states have made similar changes, spurred by federal court rulings finding public schools must continue to make services available to students with disabilities until age 22.
In a message to its members last week, the school boards association said it "fully supports providing all students with disabilities" with a free and appropriate public education, and would be circulating draft legislation "that would permit districts to continue to deliver supportive services to eligible students until they reach the age of 22 and would provide the funding to facilitate the expansion of services."
Mackenzie Christiana, spokesperson for the association, said it did not have an estimate of how much funding was needed.
© 2023 The Philadelphia Inquirer
Distributed by Tribune Content Agency, LLC
Read more stories like this one. Sign up for Disability Scoop's free email newsletter to get the latest developmental disability news sent straight to your inbox.