Supreme Court To Weigh ADA Protections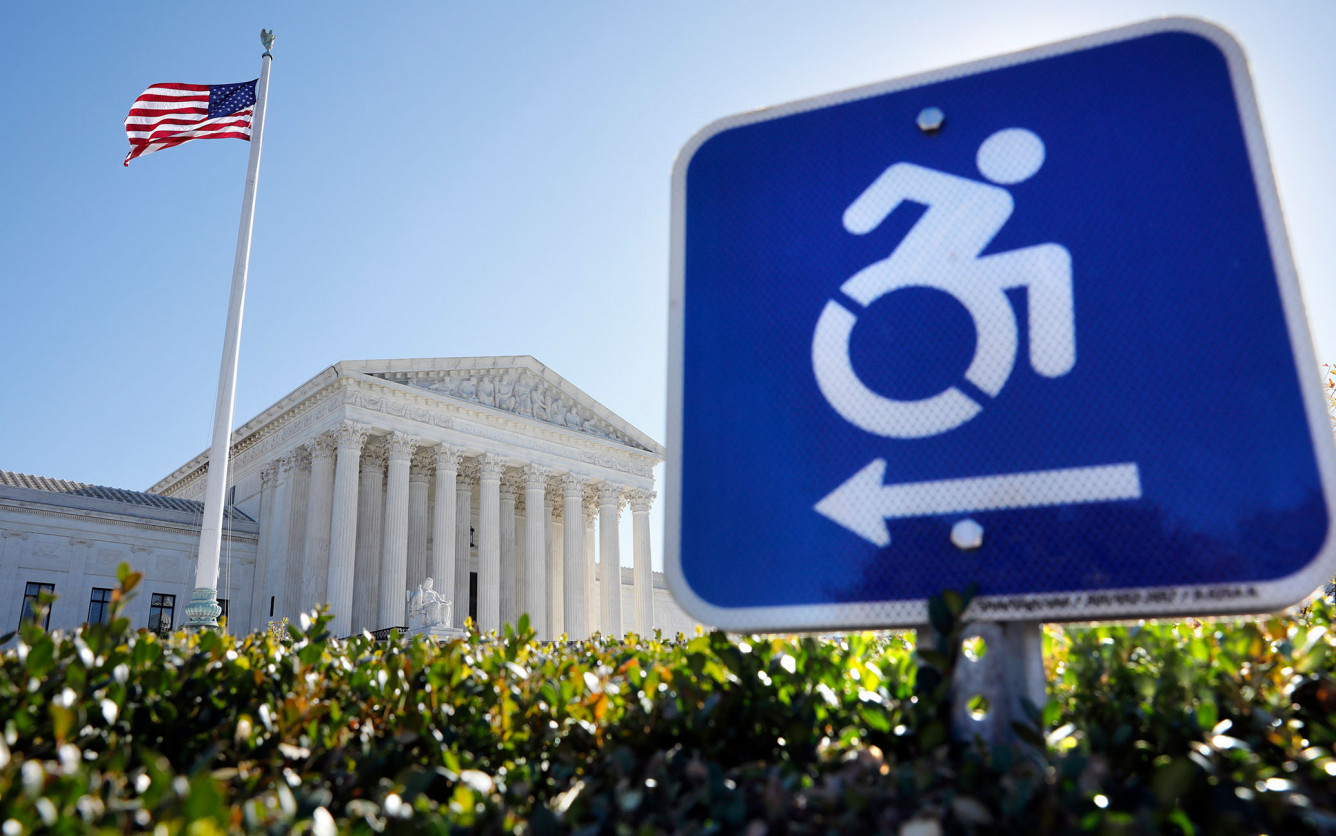 The U.S. Supreme Court is set to consider a case that could dramatically alter the rights of people with disabilities to sue under the Americans with Disabilities Act.
The high court will hear oral arguments next week in a case known as Acheson Hotels, LLC v. Laufer. At issue is whether individuals with disabilities can sue a business under the ADA if they don't actually intend to visit.
The case was brought by Deborah Laufer, a Florida resident with a vision impairment who uses a cane or wheelchair. She sued Acheson Hotels alleging that the website of the Coast Village Inn and Cottages in Wells, Maine did not include adequate information about disability accommodations as required under the ADA.
Advertisement - Continue Reading Below
Laufer is considered to be a "tester," or someone who actively looks for ADA violations in order to bring legal action. She has filed over 600 federal lawsuits since 2018 making allegations against hotel owners and operators similar to the ones she brought in her case against Acheson Hotels.
In the case at hand, a lower court dismissed the matter, finding that Laufer was not injured because she had no plans to visit the hotel. But, that decision was overturned by the U.S. Court of Appeals for the First Circuit which determined that "Laufer's feelings of frustration, humiliation and second-class citizenry" were "'downstream consequences' and 'adverse effects' of the informational injury she experienced."
The case comes as more and more serial testers have emerged in recent years and lower courts have differed on whether or not they have standing to sue. Business groups including The Chamber of Commerce, the American Hotel & Lodging Association and the Retail Litigation Center have lined up behind Acheson Hotels, arguing that testers are just taking advantage of small businesses.
Disability advocates, however, say that testers provide an invaluable service by ensuring that businesses are following through on their ADA obligations.
"By speeding the pace of compliance, testers bring the ADA's still unfulfilled promise closer to fruition," said Michelle Uzeta, deputy legal director at the Disability Rights Education and Defense Fund, one of 18 disability organizations that filed a "friend-of-the-court" brief backing Laufer. "Disabled people face discriminatory barriers and policies every day, multiple times a day 33 years after the ADA was enacted. If individuals with the fortitude to take on the burden of enforcement as testers are stripped of standing moving forward, the result will undoubtably be less private enforcement, frustration of statutory goals and the continued exclusion of people with disabilities from community life."
Oral arguments are expected to be presented to the Supreme Court next Wednesday. However, there is still a chance that the case could be dismissed.
Laufer dropped her claims against Acheson Hotels in July after an attorney who represented her in other cases was disciplined by a federal court in Maryland. At the time, she asked the Supreme Court to dismiss the case as moot. The justices declined, but said they would consider the issue further when the case is heard.
Read more stories like this one. Sign up for Disability Scoop's free email newsletter to get the latest developmental disability news sent straight to your inbox.