Schools Nationwide Report Shortage Of Special Educators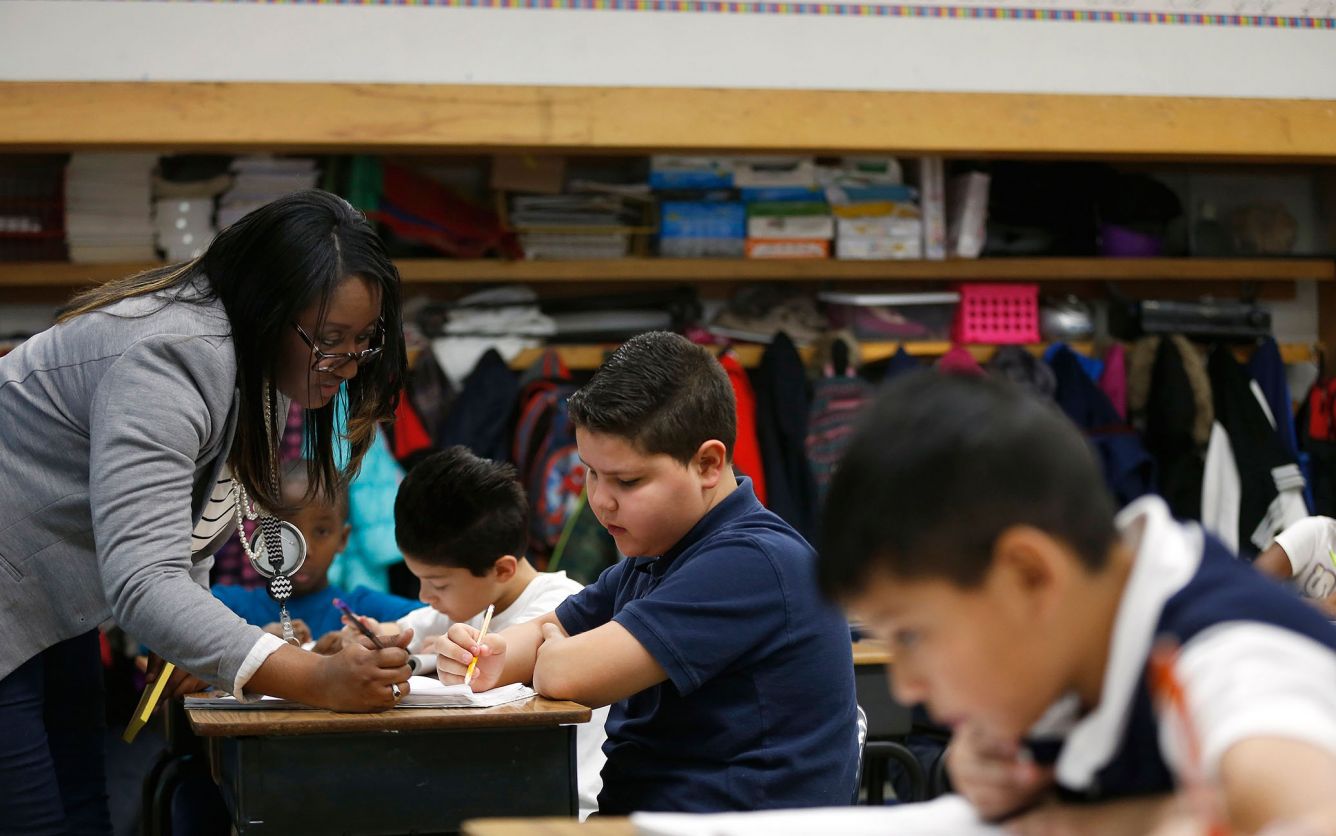 New data shows that schools across the nation continue to be plagued by a shortage of teachers trained to work with students who have disabilities.
As of August, 86% of schools nationwide reported that they were having difficulty hiring teachers and 83% said they were struggling to fill other positions like classroom aides, transportation staff and mental health professionals.
Educators said that vacancies for special education teachers were some of the most prevalent and 77% of schools described these openings as "somewhat" or "very difficult" to fill.
Advertisement - Continue Reading Below
The findings come from data released this week by the National Center for Education Statistics that was collected in August from 1,319 public K-12 schools throughout the country.
Schools reported that they have too few applicants for open positions and many of those who do apply are not qualified.
Still, the report signaled that things may be headed in a more positive direction. Last year, more than half of schools indicated that they were understaffed at the start of the academic year, but this time, only 45% said as much.
However, when asked specifically about special education services, 63% of schools said they began the academic year understaffed in that area.
"Although we see a somewhat smaller share of public schools starting the new academic year feeling understaffed, the data indicate the majority of public schools are experiencing staffing challenges at the same levels they did last school year," said Peggy G. Carr, commissioner of the National Center for Education Statistics.
The federal government is working to tackle the shortage of special education staff, with the U.S. Department of Education recently announcing a $35 million investment aimed at strengthening the workforce of special education teachers, administrators, related services providers, those at early intervention programs and university faculty preparing these specialists.
Read more stories like this one. Sign up for Disability Scoop's free email newsletter to get the latest developmental disability news sent straight to your inbox.