Disability Advocates Relieved By Failure Of Health Bill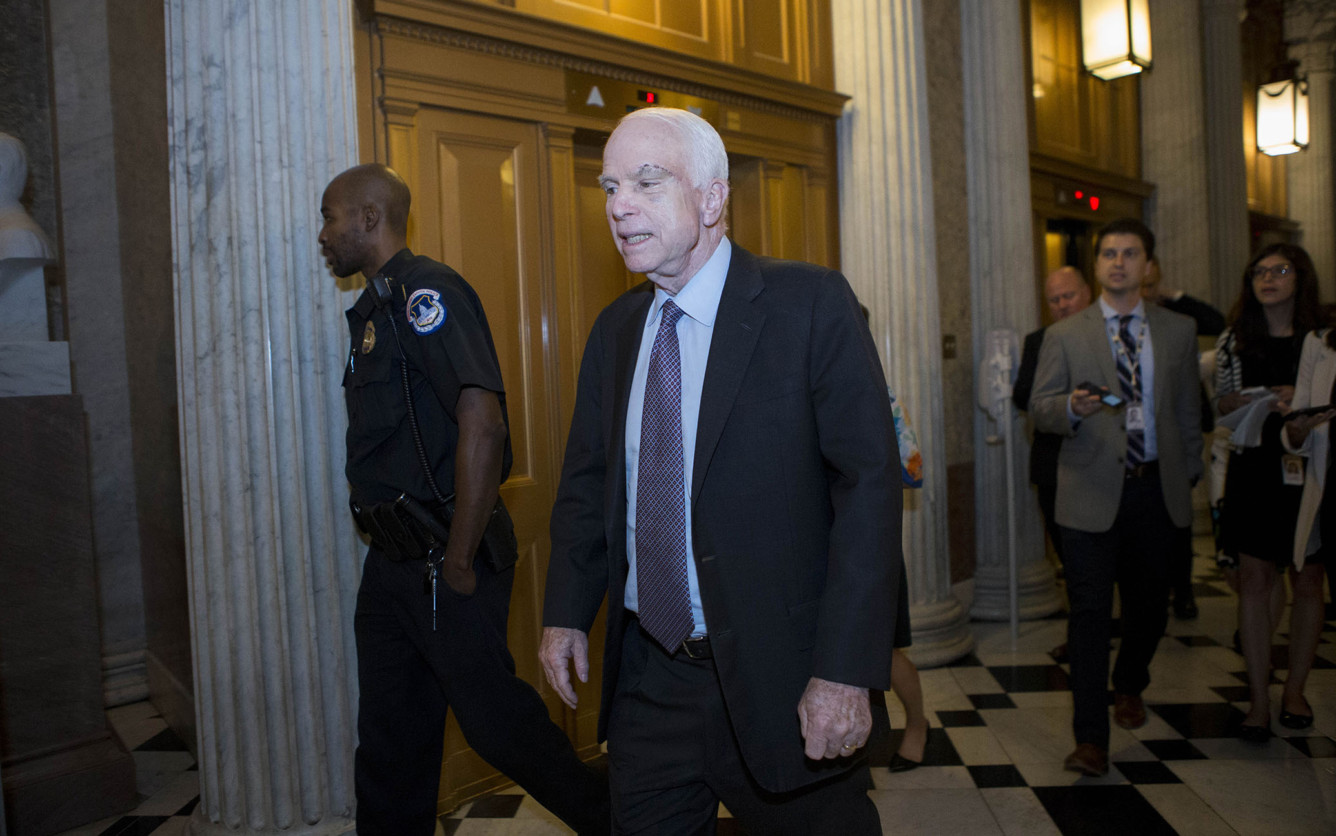 Advocates are breathing a sigh of relief after a pared down health care repeal was rejected by the U.S. Senate, but they say that threats to disability services remain.
The Senate voted 49 to 51 early Friday against a plan to repeal parts of the Affordable Care Act. The proposal — dubbed the "skinny repeal" — was the third in just as many days to fall flat and signaled the end of Republican efforts to upend the health law, at least for the time being.
"The defeat of this disastrous health care bill is a huge win for people with intellectual and developmental disabilities and their families," said Peter Berns, CEO of The Arc. "Medicaid and the home and community-based services and supports program funds are safe, for now."
Advertisement - Continue Reading Below
Disability advocates have been united against Republican efforts to repeal the Affordable Care Act, chiefly due to deep concerns about changes to Medicaid.
Plans included in a bill passed by the U.S. House of Representatives in May, and mirrored in nearly all of the Senate proposals, would have fundamentally altered the program by imposing first-ever caps on federal funding.
Since its inception, Medicaid has operated as an entitlement program with states receiving matching grants from the federal government to cover the cost for anyone who's eligible.
The Republican proposals sought to dramatically alter that dynamic, shifting to a per-capita cap system where states instead would receive a fixed amount for each beneficiary no matter the cost of their care. States would have been left to make up the difference.
Congressional Budget Office estimates for the various plans Republicans put forth indicated that if enacted, federal spending on Medicaid would have been more than $700 billion lower by 2026.
Advocates railed for months against the plan, arguing that such a drastic reduction in funds from Uncle Sam would no doubt lead cash-strapped states to scale back their Medicaid programs. Optional offerings like home and community-based services for people with disabilities would likely be the first to go, they said.
Faced with such a threat, people with disabilities from across the country sprung into action, reaching out to lawmakers and holding demonstrations culminating with a Capitol Hill protest this week organized by the disability rights group ADAPT where 64 activists were arrested.
"Lawmakers should take away from all of this a clear message that Medicaid must be preserved and that their job is to protect our care, not to take it away," said Julia Bascom, executive director of the Autistic Self Advocacy Network. "Going forward, these reforms must be done in an open, democratic and bipartisan way and affected communities like the disability community must be involved and listened to from the start."
Even as they praised Friday's development, however, advocates warned that threats to disability services remain as Congress works out a budget and as lawmakers consider renewed efforts to reshape the nation's health care system.
"We know that the threats to Medicaid and health care are not over," said Alison Barkoff, director of advocacy at the Center for Public Representation. "We will continue our fight to protect health care, Medicaid and disability rights."
Read more stories like this one. Sign up for Disability Scoop's free email newsletter to get the latest developmental disability news sent straight to your inbox.