Senators Seek Emergency Funding To Ensure Access To Disability Services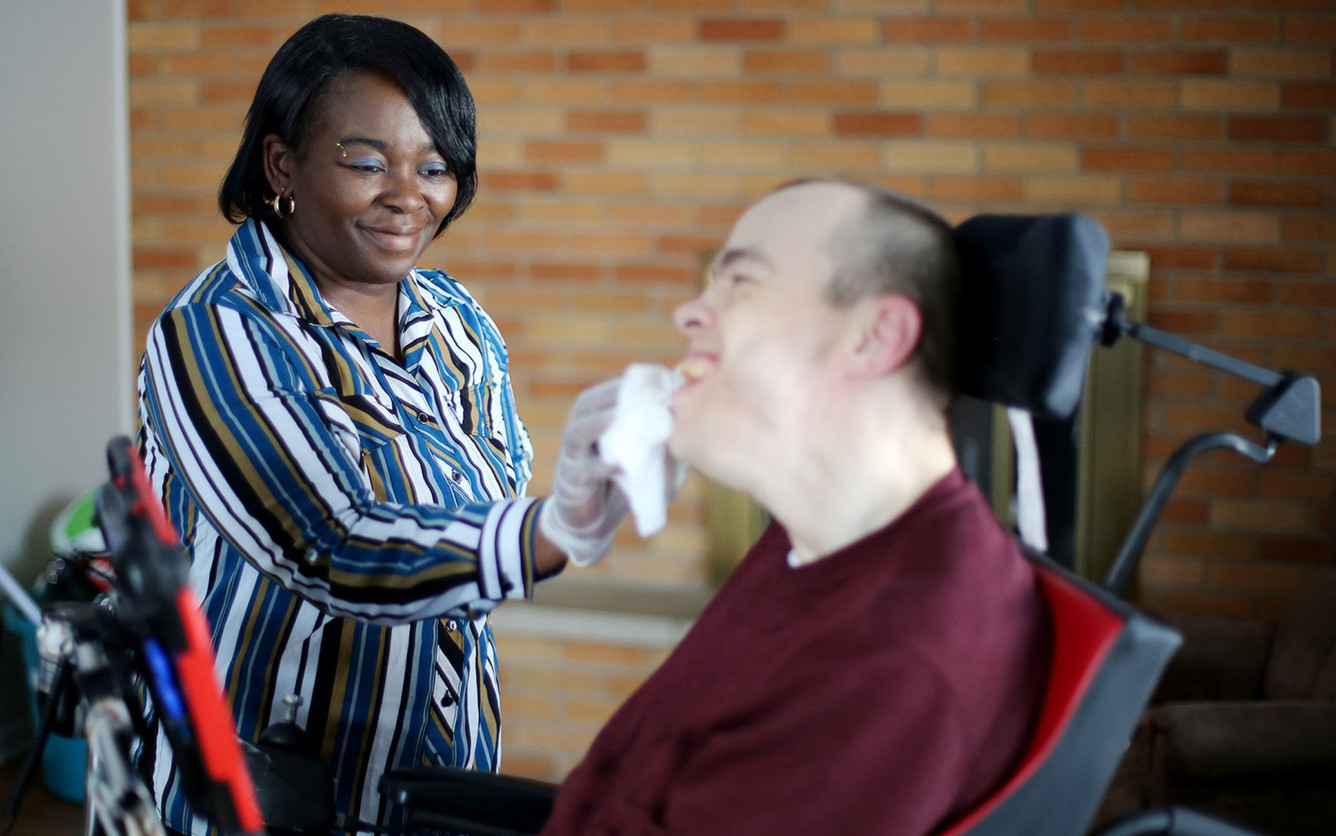 With staffing shortages threatening the availability of Medicaid home and community-based services for people with disabilities across the country, federal lawmakers are looking to boost funding.
A group of 18 Democrats in the U.S. Senate introduced a bill this week that would provide extra dollars for disability services for two years.
The legislation known as the Home and Community-Based Services, or HCBS, Relief Act would temporarily offer states a 10-point increase in their federal Medicaid match, money that could be used to increase pay or benefits for direct support professionals, fund recruitment efforts, support family caregivers or reduce waiting lists for services, among other things, according to Sen. Bob Casey, D-Pa., the measure's lead sponsor.
Advertisement - Continue Reading Below
"A vast majority of seniors and people with disabilities would prefer to receive care at home or in their communities," Casey said. "Unfortunately, because of our nation's caregiving crisis, home and community-based care has become increasingly difficult to access. By stabilizing and investing in the caregiving workforce, we can better provide seniors and people with disabilities with a real and significant choice to receive care in the setting of their choosing."
Currently, disability service providers are leaning on extra funding from the American Rescue Plan, a $1.9 trillion pandemic relief package signed in 2021, which many have used to pay for wage increases, bonuses, sign-on incentives and professional development, according to Elise Aguilar, director of federal relations at the American Network of Community Options and Resources, or ANCOR, which represents disability service providers across the nation. That funding, however, is set to expire in March 2025 and the new proposed bill would essentially extend that lifeline.
"The temporary funding provided through the American Rescue Plan was incredibly helpful in allowing providers to invest in their workforce, but with the expiration of that funding, providers cannot sustain those efforts," Aguilar said. "We are hopeful that an extension of this critical funding will help providers continue to invest in stabilizing the workforce."
Advocates have been pushing Congress for years to address the growing crisis in the disability services sector with long-term funding increases, but so far such efforts have faltered. Meanwhile, a 2022 survey of providers across the country found that 70% could not fill vacancies for direct care positions. As a result, 63% said they had discontinued some programs and services while 83% indicated that they were turning away new referrals.
"Marginalized for far too long and facing catastrophic shortages of direct care workers, people with disabilities and their families are desperate for help," said David Goldfarb, director of long-term supports and services policy at The Arc of the United States. "It's time that we show people with disabilities that their lives not only matter, but that they are valued members of our society. The HCBS Relief Act would support and strengthen their daily lives, while also improving health, economic stability and quality of life for their families and direct care workers."
Read more stories like this one. Sign up for Disability Scoop's free email newsletter to get the latest developmental disability news sent straight to your inbox.